Sailboat Charter for Your Next Vacation or Holiday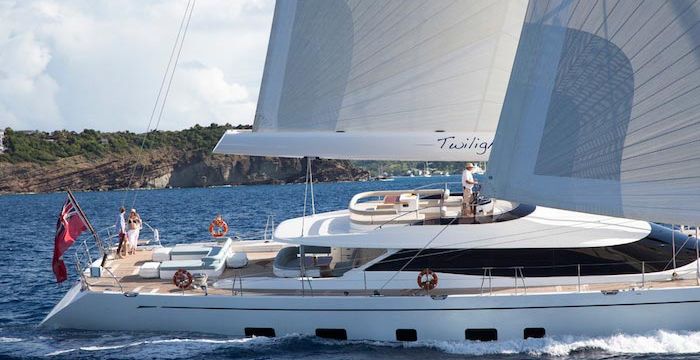 A sailboat charter combines the thrill of the wind with the freedom to go to numerous superb destinations on your holiday. We have fabulous sailboats in nearly all yachting locations worldwide, both bareboat and crewed.
Key sailboat charter areas are the BVI, Grenadines and Windward Islands in the Caribbean, Mallorca, Croatia, Greece and the South of France in the Mediterranean, and more exotic charter areas such as Thailand, the Seychelles, Mauritius, the Maldives, Brazil are becoming more common. The USA has great sailing in the San Juan Islands in Washington State, Chesapeake Bay and New England as well as the warmer regions of California and Florida. And south of the equator, you of course have New Zealand and the Whitsundays in Australia.
Use the selector bar below to find the right sailboat charter, from a 2 cabin 30 foot bareboat to a glorious crewed sailing yacht. You can select by location, size, cabins and type of crew. Click 'Add to My Yachts' ones that look right, and then simply send us an enquiry on all of them and we`ll confirm availability and pricing, and help you decide which one is best for your needs.
Whether you are a beginner sailor and require a skipper and crew, this is a great way to enjoy the ultimate sailing experience in the competent hand of experienced sailors in gorgeous destinations. If you have a history of sailing and prefer the 'DIY' approach and the freedom of a bareboat then go for it! There is also opportunities to get involved in various prestigious regattas, by competing or spectating!
Happy Sailing!
Other Articles of Interest
Charter destinations