Saronic and Cyclades Crewed Motor Yacht Itinerary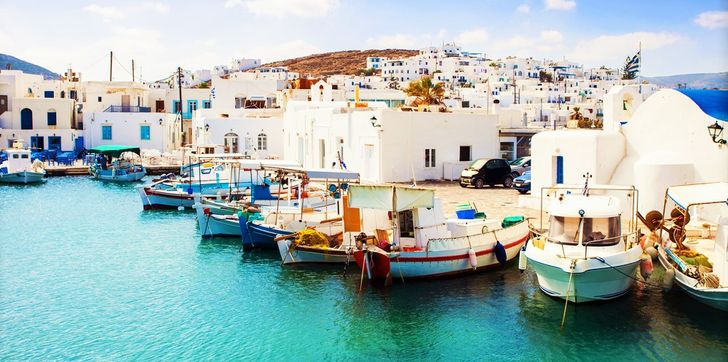 Discover Hydra, Mykonos, Spetses and many other hidden Greek Treasures
Hydra| Spetses | Milos | Poliegos and Kimolos | Mykonos | Siros | Kithnos and Kea
From gorgeous, pristine-white and blue architecture, to the most jaw-dropping natural cliff formations, Greece has a lot to offer! Cruise from traditional towns to buzzing cities, with beaches, and bays for plenty of relaxation in between! This is our example Itinerary for exploring the Cyclades Islands from the luxury of a Motor Yacht Charter.
---
Your Boatbookings charter broker will discuss your plans and requirements in detail with the crew to fine-tune your bespoke Greece crewed motor yacht itinerary. The more information you share, the better we can tailor your charter to you.
---
Day 1 - Hydra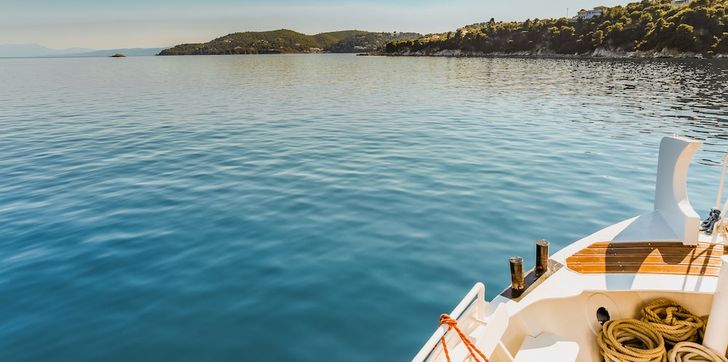 Set sail from the hustle and bustle of Athens on course for the charming island of Hydra. Stop off at Bisti Beach, a beautiful, secluded bay and tuck into a feast of fresh fish and a hearty Greek salad, loaded with creamy goats cheese and juicy tomatoes meticulously prepared by your chef. Sit back and admire Greece's golden cliff tops and sparkly blue waters from the comfort of the sundeck. In the afternoon prepare to get active; take to the water and explore Hydra's coastline by kayak or go beneath the surface to discover vibrant schools of fish. When it gets to early evening, make sure to head over to Sunset Restaurant for cocktails soaked in the warm, orange glow of the sunset over the cliff tops.
---
Day 2 - Spetses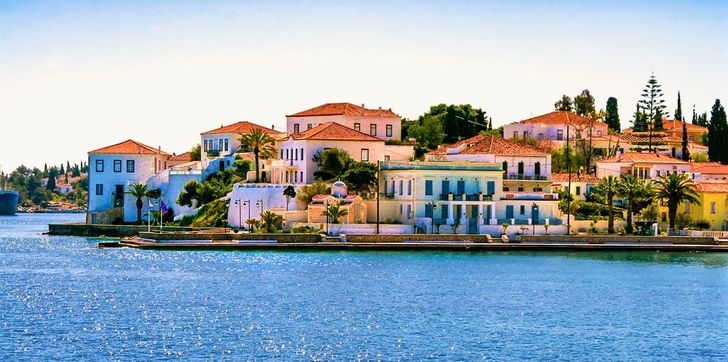 Wake up in your cosy cabin and make your way over to the aft deck for a breakfast with a view. Feast upon fresh fruit and thick, creamy Greek yoghurt, drizzled with sticky, golden honey as your yacht cruises to the quaint island of Spetses. Spetses is a beautiful traditional Greek island, adorned with sparkly, white houses with red-topped roofs, glassy, turquoise waters lining picturesque beaches and luscious countryside filling the gaps. Spend the day at Zogeria Bay, one of the best beaches on the island, and soak up the sunshine with beautiful views of intricate cliff formations, azure waters and flourishing flora and fauna. Head to a traditional taverna for dinner, we recommend Liotrivi for incredible views and even better food!
---
Day 3 - Milos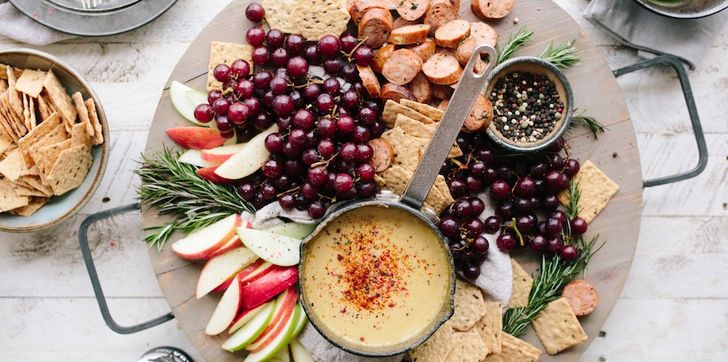 Take advantage of the super-comfortable beds and have a lazy morning before heading up to the sundeck for a late breakfast to find yourself in stunning Milos: an island embellished with pearlescent cliffs emerging from the dazzling cerulean sea. Your Captain will take you to Kleftiko Bay, where you can snorkel, whizz around on a seabob or simply sprawl out on the sundeck in picture-perfect paradise. When day turns to night, head to the aft deck and allow your chef to prepare you a delightful dinner under the stars. Dig into creamy tzatziki and smooth houmous, juicy olives and homemade pitta bread before devouring succulent, herby lamb chops.
---
Day 4 - Poliegos and Kimolos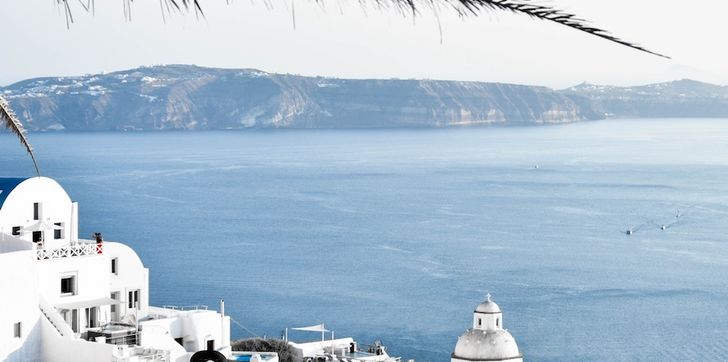 Enjoy a delicious breakfast of stacked pancakes, fresh fruit and sticky syrup or runny poached eggs on toast as the Captain sets sail for Poliegos and Kimolos. Two captivating little islands, characterised by their fascinating, pearly cliff formations and charming, narrow, winding streets lined with ivory buildings flaunting sea-blue doors dripping in fuchsia Bougainvillea. These islands are perfect for diving; submerge yourself and explore what lies beneath. See if you can spot the spooky shipwrecks or simply admire the beauty of the underwater world! After a fabulous lunch, you will make your way over to Paros to explore Naoussa Bay's heavenly, sandy beaches and go for a dip in the sea. For dinner, try out Mario's Restaurant for mouth-watering fish dishes, multiple glasses of Greek wine and astonishing views to top it off.
---
Day 5 - Mykonos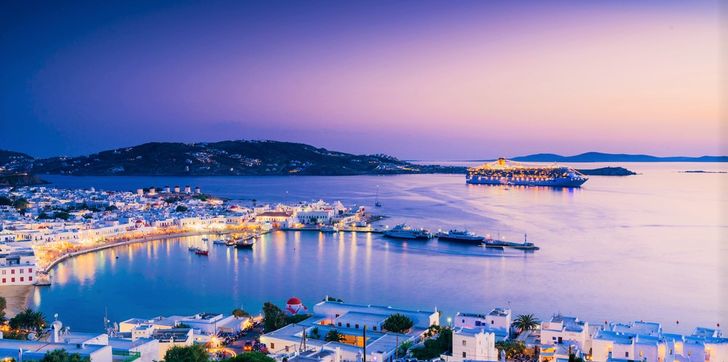 Arise and head up to the aft deck for fresh juice, a steaming mug of coffee and fluffy, homemade cake. Watch the world go by from the beauty of the majestic sea as you slowly make your way over to the famed party island of Mykonos. Spend the late morning strolling through ethereal, narrow streets, exploring the little, hidden boutiques, and then perhaps head to the beach for a few hours of serenity before the party begins! Go to Nammos for fresh fish, delectable sushi and, of course, champagne cocktails! Dinner at Nobu Mykonos is always a treat, too. Spend the afternoon drinking, making friends and immersing yourself in the wild Mykonos party scene. The party isn't over until you say it is! Head back to your yacht to make more memories and party into the night.
---
Day 6 - Siros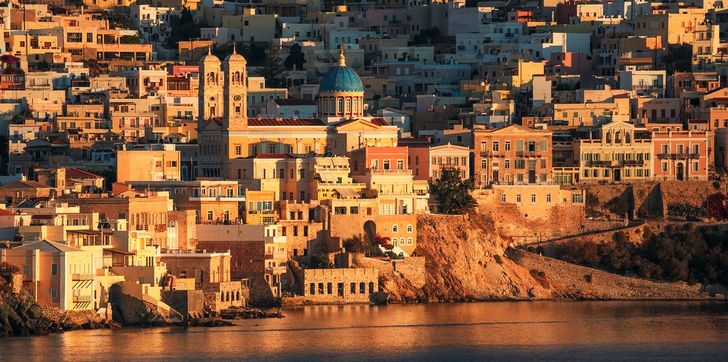 Cure your hangover with an exquisite breakfast: eggs benedict, a cup of coffee and juicy fresh fruit and yoghurt will put you back on form for another day of exploring! Today, you will go to enchanting Siros: a quaint, traditional Greek island loaded with fascinating history and breath-taking architecture. Wander around the town for a spot of shopping; explore the charming boutiques for unique souvenirs, getting lost in the winding streets. For the thrill-seekers, take advantage of the water skis on-board for hours of adrenaline-filled fun. Head back and sit on the sun pads as you cruise across to Kithnos and drop anchor in the gorgeous Kolona Bay, with its unusual sandbar lined by the sparkling, turquoise sea. Allow the chef to prepare you an incredible meal of fresh lobster in a butter tarragon sauce or tuck into a succulent beef fillet with gooey Dauphinoise potatoes before sinking into your cabin for a blissful nights sleep.
---
Day 7 - Kithnos and Kea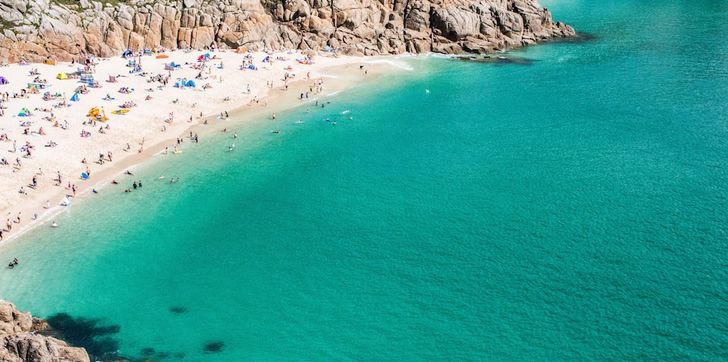 Lounge around on the sun pads and soak up the sun, enjoying beautiful views as you cruise across to Kithnos and Kea. These picturesque islands with golden, sandy beaches are tucked away in beautiful, secluded coves and amiable traditional Greek villages. Squeeze the most out of your last day exploring the villages, paddling along the glassy blue shore or flying through the ocean on water toys. Allow the crew to throw you a party to say farewell with plenty of delicious Greek treats, music and dancing! Have one last feast and drink and dance long into the night beneath the glistening Grecian stars.
---
Day 8 - Disembark
Tuck into a delightful breakfast for the last time as you make your way back to Athens for disembarkation with hundreds of memories and maybe a few extra pounds from all the exquisite food! Time to plan another charter!
If this itinerary inspired you, do feel free to get in touch with one of our expert brokers who would be delighted to put together a bespoke proposal of yachts for your consideration. This recommended itinerary starts in Athens and cruises the Saronic and Cyclades but we have all manner of recommended itineraries cruising the Ionian islands, Cyclades islands and many many more!
---
Other Articles of Interest
Charter destinations