Indonesia Yacht Charter Guide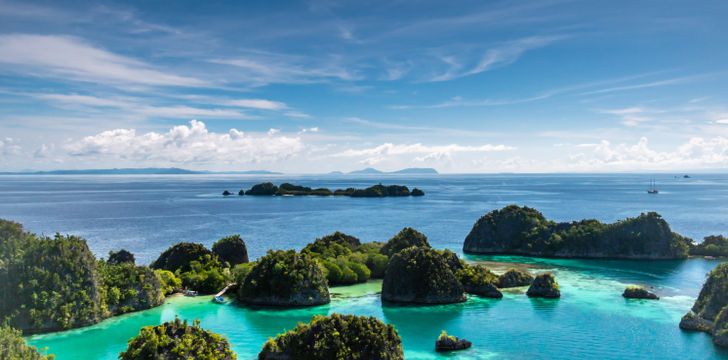 Charter a luxury motor yacht, crewed catamaran or bareboat in Indonesia and discover the Komodo National Park, Anambas or Raja Ampat on your vacation
Indonesia Destinations | Bali and Lombok | Flores and the Komodo National Park | The Banda Islands and Raja Ampat | Climate and Sailing Seasons | Getting There | Indonesian Cuisine | Anambas
Indonesia is the world's largest archipelago, straddling the equator with over 17,000 islands and 80,000 km of coastline to explore. Many of the islands are remote and uninhabited and have an amazing variety of volcanic scenery, marine life, vibrant cultures, and sailing & diving adventures to be experienced, making this one of the most exclusive getaway luxury yacht charter destinations. The two highlights of yachting in Indonesia are the
Komodo National Park
during the summer and
Raja Ampat
over the winter months. 
From a sailing perspective, this region is very under-developed compared to other well-known destinations in Asia and around the world. However, the yachts that do operate in these waters are luxurious and well-equipped and can offer an incomparable range of experiences – from the nightlife of Bali to the amazing volcanic scenery, and the most diverse marine life found anywhere on the planet. Charter Broker Ben spent summer 2019 experiencing the world-class diving on offer, so send him a message with any specific questions you have. 
---
Charter Destinations in Indonesia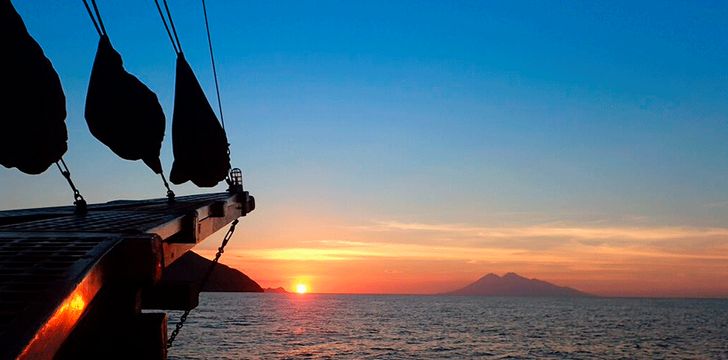 Komodo and Raja Ampat are the 2 big "destinations" for sailing, but with 17,000 other island destinations interspersed in thriving coral reefs, a charterer could spend a lifetime discovering Indonesia. Below are some of the highlights of Indonesia that provide the perfect location to charter one of our luxury yachts. Very few sailing experiences can compare with the culture, history and scenery that Indonesia has to offer, so why not come and be one of the few to properly explore the magical waters and charter one of our spectacular Indonesia crewed yachts! 
Indonesia Crewed Yachts Enquire Now
---
Flores and the Komodo National Park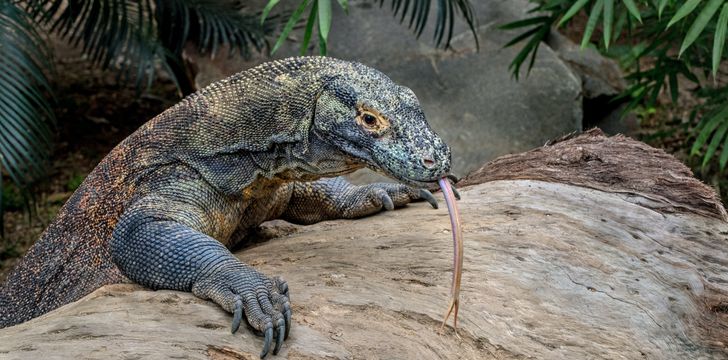 The area around the Komodo National Park is one of the most bio-diverse destinations in the world, both on land and underwater. The national park includes the lightly populated island of Komodo, plus several other smaller islands such as Padar and Rinca. In 1991, Komodo was named a UNESCO World Heritage Site and it now covers over 1800 square kilometres of land and sea. Scuba diving is extremely popular in Komodo National Park because of its high marine biodiversity, including whale sharks, ocean sunfish, manta rays, eagle rays, pygmy seahorse, false pipefish, clown frogfish, nudibranchs, blue-ringed octopus, sponges, tunicates, and coral. The good news is that it is remote enough that it has not been overdeveloped, so the amount of marine life to be seen is spectacular. This area has everything from ripping currents to shallow reefs, and fauna and corals up to dolphins, sharks and manta rays - everything you need to enjoy an unforgettable charter experience on one of our Komodo crewed yachts!
---
The Banda Islands and Raja Ampat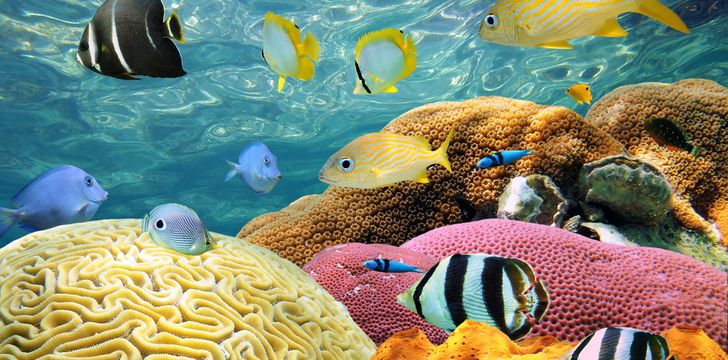 Head northeast from Flores into the Banda Sea for some truly virgin sailing and diving. Here are a small group of islands in the middle of nowhere, and its remoteness has left a vibrant, healthy reef system with huge volumes and variety of large and small fish species, as well as numerous sea fans, sponges and hard corals - and watch out for the whales! On land, the islands consist of volcanic mountains covered in a tropical rainforest. If you are feeling energetic, some of the mountains can be climbed, providing some stunning views of the deep blue oceans below. Further northeast, you will find the Raja Ampat Islands, just off the coast of West Papua. This area of ocean has the highest marine diversity on earth, with underwater topography to take your breath away. This is real frontier sailing and diving since so few yachts visit the area - so why not get stuck in and explore this spectacular area of the world on one of our luxury charter yachts!
Raja Ampat Itinerary Enquire Now
---
Bali and Lombok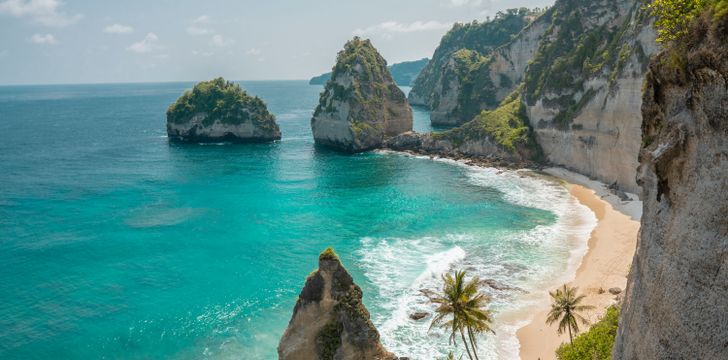 Bali is by far the most popular tourist destination in Indonesia, due to the volcanoes, beaches and surfing, also the areas of Seminyak and Kuta, around the capital Denpasar, have a well-developed tourist infrastructure. However, a yacht allows you to access the usually inaccessible areas, ensuring exlusivity and exploratioon in some one the most undiscovered parts of this Indonesian gem.
The rugged coastlines and volcanic interior of the island provide a picturesque backdrop for your trip if Bali is where you choose to be, and with some superb local dive sites to explore as well due to the unspoilt nature of Indonesia. Bali is also one of the world's top surfing destinations for those of you looking for an adrenaline kick. 
Sailing east from Bali, and into the Lombok Straits, you pass the imaginary 'Wallace Line', where the natural habitat changes from that of subtropical Asia to that of Australasia. People might fly into Jakarta or Bali, but then take another domestic flight to Komodo or Raja Ampat due to the better array of yachts and cruising grounds. 
Bali and Lombok Charter Yachts Enquire Now
---
About Anambas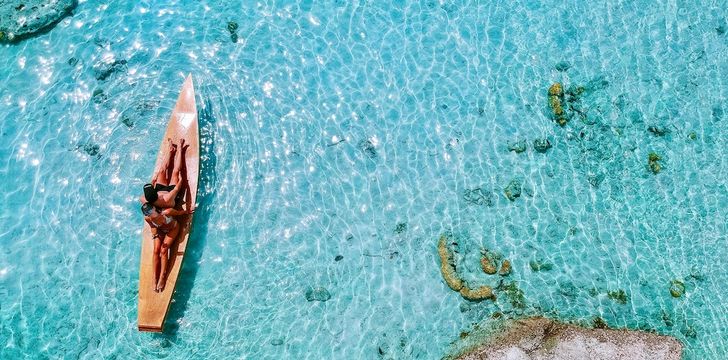 Like most of the Asia / Pacific area, it is home to clusters of almost untouched islands. Anambas Regency is one of them. New to the charter market in terms of itinerary, this area is home to some of the most fantastic scenery and beaches that Asia has to offer. Want the scenic views like Bora Bora but don't want the crowds? Then the Anambas islands are for you. With protected anchorages, and steady winds this corner of paradise is an adventurers dream. Anambas is due east of Singapore and is easy to reach on a sailing or motor yacht. in just under a days sail you can be amongst some of the most rural islands that the world has to offer. Your neighbours will be fishermen, and the local shops will contain fresh local produce. The Anambas is home to some fantastic dive sights, where rendezvous diving can be organized, however, most yachts that charter in this region will have charter equipment already on the yacht. Speak to one of our expert brokers to discuss your options!
---
Climate and Sailing Seasons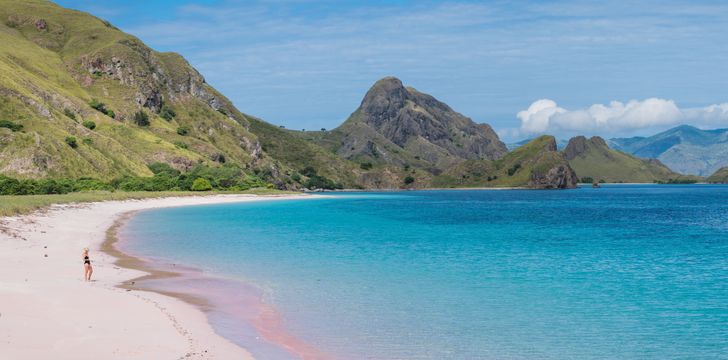 Sitting on the equator, there is no hot and cold season. It is warm and tropical all year round, with temperatures varying between 27 to 32°C.  The big variable in the tropics is rainfall, which can vary a lot at different times of the year. Very broadly speaking, the good sailing weather seasons ie low average rainfall are May to October – Komodo, Bali, Lombok, and October to April – Raja Ampat. Typhoons and large scale storms pose little hazard to mariners in Indonesia waters.
Being positioned between the Indian and Pacific Oceans, large swells can develop, so small charter yachts are few and far between – this is the land of the large Phinisi! This is where most of the Indonesia charter yachts will be based most of the year, following the good weather. This means that yachts can truly offer all year round sailing charters because of the opposite seasons in different parts of the country. Winds are moderate and generally predictable, with monsoons usually blowing in from the south and east in June through September and from the northwest in December through March. 
---
Getting to Indonesia
The best thing about the amazing cruising waters of Indonesia is its remoteness. Komodo and Raja Ampat are not easy to get to, which means you are not likely to see another charter yacht during your cruise. Here are a few route outlines that might be useful to begin planning your Indonesia yacht charter. The flight information presented here is aimed at international travellers looking for the quickest route to Raja Ampat, Komodo and Bali both from within and outside of Indonesia. 
For charters beginning in Raja Ampat:
- Fly to Sorong airport (Domine Eduard Osok) on the west coast of Papua 
- From here you can take a short minibus ride to your yacht
- Domestic flights only- most people tend to fly from Bali, Jakarta, Manado or Makassar
For charters beginning in Komodo:
- Fly to Komodo airport near the town of Labuan Bajo, on the west coast of the island of Flores. There are direct flights from Jakarta and Bali, but not many!
- From here you can take a short minibus ride to your yacht
- Domestic flights only- most people tend to fly from Bali or Lombok
For charters beginning in Bali/ Lombok:
- Fly to Bali Denpasar (also known as Ngurah Rai International Airport)
- From here you can take a short minibus ride to your yacht
- International flights available from European countries, U.S and Indonesia
---
Indonesian Cuisine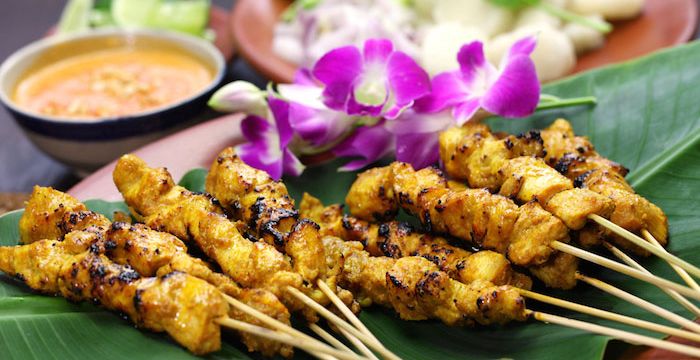 Mirroring the diversity of its islands, there is no single "Indonesian" cuisine, but many local cuisines that derive from local produce and history. Indonesia has been involved in trade with India, the Middle East, China and Europe, all influencing their cuisine. Similarly, Indonesian dishes are now common across most of Asia. Key ingredients of Indonesian food are rice, peanut sauce and coconut milk. These give rise to favourite Indonesian dishes include as satay (spiced chicken grilled on a long stick), beef rendang, and gado-gado. Soy-based dishes, such as variations of tofu (tahu) and tempe, are also very popular. Tempe is viewed as a Javanese invention. You will, of course, find excellent and exotic fruits in Indonesia, including rambutan, mangosteen, Jackfruit, Durian, and Bananas.
---
Our Charter Yachts
Indonesia is a fascinating and growing charter destination, for all the reasons listed above. Boatbookings knows the region and boats and can find you the ideal charter yacht. Click here to see our Indonesia Charter Yachts or simply contact us and we'll recommend the best boat for you.
Indonesia charter yachts Enquire Now
---
Asia Pacific Destinations: Thailand | Myanmar/Burma | Malaysia |Singapore | Tahiti
Other Articles of Interest
Charter destinations