8 Day Cuba Crewed Yacht Charter Itinerary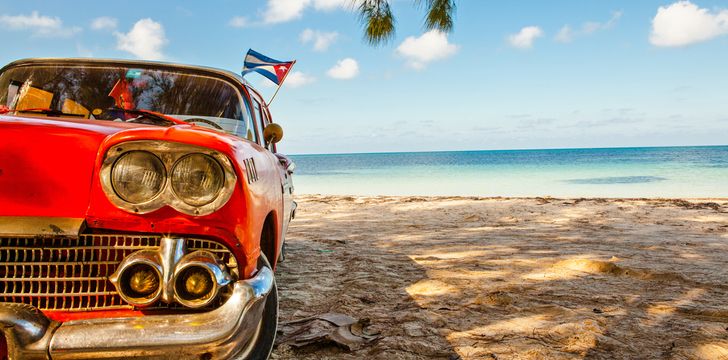 Cuba Luxury Crewed Yacht Charter Itinerary - Exploring Los Cayos from Cienfuegos
Overview | Day One - Cienfuegos| Day Two - Cayo Guano | Day Three - Cayo Rico | Day Four - Cayo Rosario | Day Five - Cayo Largo | Day Six - Quinto Canal | Day Seven - Cayo Sal | Day Eight - Cienfuegos
Overview
Cuba is one of the most unique countries in the world, thanks to its 'time machine' qualities of transporting visitors back decades to a forgotten time. The bustling streets of Havana are like no other capital city on Earth, filled with colonial architecture, classic American cars and friendly locals. However, perhaps you're looking for a location slightly out of the ordinary? Take a look at our 8 day itinerary, starting in the southern city of Cienfuegos.
Day One – Embark in Cienfuegos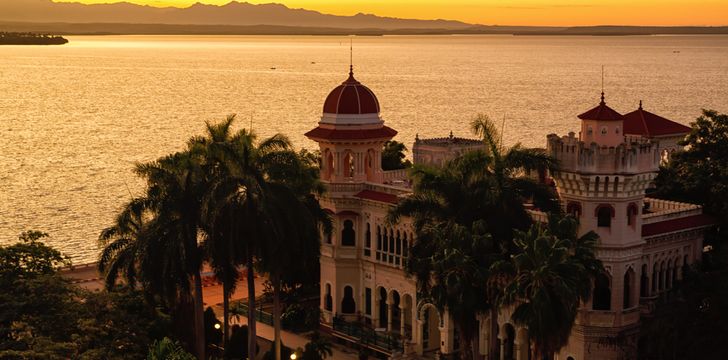 Having arrived in the balmy Cuba, take the morning to get to grips with your fascinating surroundings. Spend a few hours wandering the beautiful colonial streets of La Perla del Sur, the Pearl of the South, where there is any number of historical and cultural hotspots to discover before boarding your luxurious yacht.
Once on the water you can view the monuments and unique features of Cienfuegos from the aft deck of your new home with some freshly prepared lunch. For the rest of the day admire the Rancho Luna Beach, or begin to get to grips with your yacht's water toys!
Day Two – Cayo Guano & Cayo Largo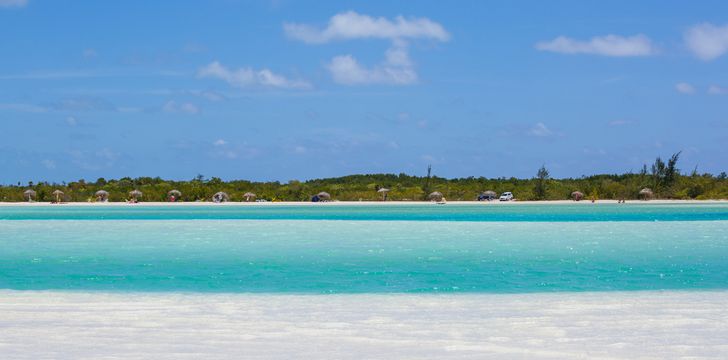 On your second day in Cuba, take a trip to Cayo Guano – a beautifully pristine and peaceful mooring on the way to Cayo Largo. Kick back and relax, soaking up the sun as Los Canarréos, a tranquil archipelago of soft sand and clear waters, pass you by.
When you've arrived at Cayo Largo, the only inhabited member of this group of islands, pull on your snorkeling gear and explore the outstanding colours and marine life of the coral reef below your yacht.
Day Three – Iguanas at Cayo Rico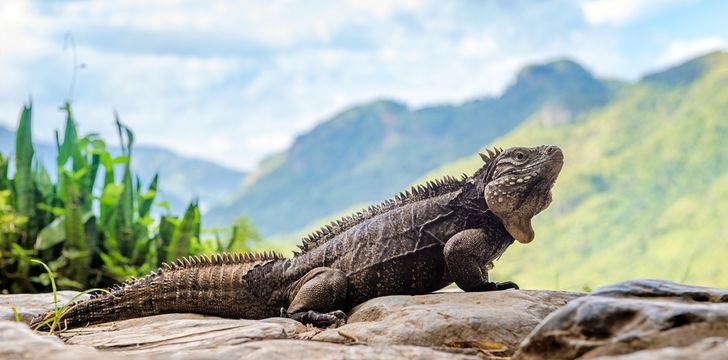 For your third day in Cuba cruise to Cayo Rico. Rich by name, rich by nature, this bay has a plentiful population of local iguanas for guests of all ages to have fun spotting ashore. These amazing creatures only add to the exotic nature of Cuba which is packed with flora and fauna unlikely to be found outside of the Caribbean.
To end your day, the powdered beach of Playa Sirena is a fantastic location to indulge in some delicious al fresco dining after an afternoon of swimming, water skiing and nature spotting.
Day Four – Diving at Playa Cayo Rosario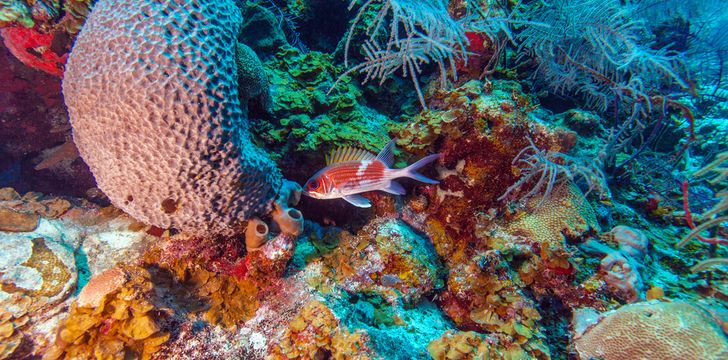 Playa Cayo Rosario is your second perfect diving location of your trip, and doesn't disappoint. There are beaches for sunbathing, having a drink and meeting others here for the fantastic fishing opportunities.
After a morning fishing, allow your chef to cook up your spoils for a delicious lunch enjoyed onboard! After you've filled up on freshly caught fish, head to the diving and snorkeling spots to see more submarine wonders throughout the afternoon.
Day Five – Relaxation and turtle farm at Cayo Largo
Tracking your way back towards Cayo Largo, your fifth day on your yacht is a chance to do anything you may have missed out on the way here! You could spend the day relaxing through the heat of the day before heading out for a meal in the evening, or you could branch out and visit the local turtle farm, which is brilliant for children.
Day Six – Kayaking in the Mangroves of Quinto Canal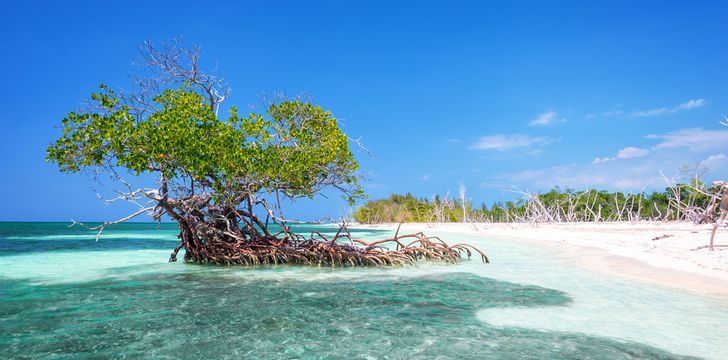 The Quinto Canal is a fantastic stop off for a day of getting closer to the extraordinary nature that inhabits the island of Cuba. Take your yachts kayak up the network of canals to get an unrivalled view of the famous mangrove trees, or even pay a visit to the 'dolphinarium' to put a tick on your bucket list and swim with dolphins.
Day Seven – Water Sports at Cayo Sal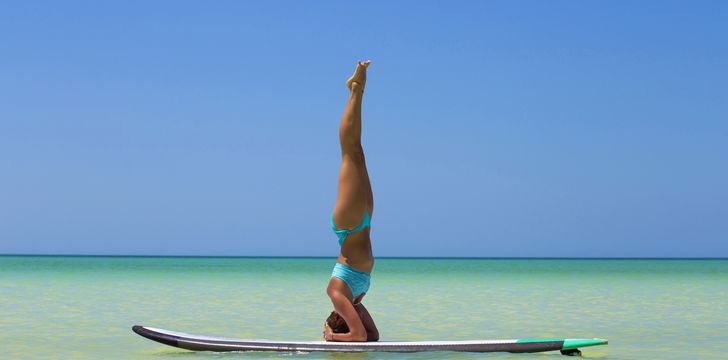 For your penultimate day in Cuba, hit the ultimate relaxation spot of Cayo Sal, possibly the most isolated and peaceful location on your charter. For a full mind and body relaxation workout, Cayo Sal is the perfect place to try some paddleboard yoga. Perhaps all you'll manage is to stay on your feet, but it's sure to provide your friends and family with a lot of entertainment! 
Day Eight – Disembark in Cienfuegos
After a week of relaxing, water sports and amazing islands, it's time to disembark back in the city of Cienfuegos. If you didn't pick any up on your arrival, now's your last chance to find some of the country's famous coffee and cigars – you won't have to look far! A bottle of Cuban rum will also make an excellent present to take home for someone who wasn't unlucky enough to share this incredible trip with you.
Fallen in love with the Cienfuegos itinerary? Simply fill out the form below and let us help you start planning today!
Other Articles of Interest
Charter destinations