Yacht Rally Charters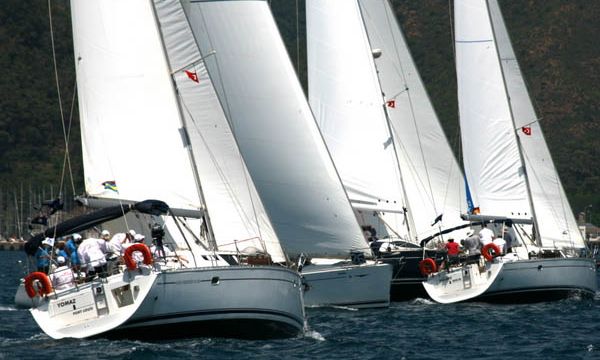 Yacht Charter Rallies - the perfect combination of sailing, racing, culture and fun!
What is a Rally? | Why charter on a rally? | Where to rally?
Sydney | Kalia, Tonga | Phuket/Langkawi, Thailand | Caribbean | Aegean Sea (Greece and Turkey) | Amalfi Coast, Italy | Croatia | Bonifacio, Corsica
Chartering a yacht in a rally is a unique and unforgettable experience offering the perfect combination of exhilaration on fun racing days and the relaxation of being on holiday on a yacht as part of a group or flotilla instead of solo chartering. These rallies are manged by teams that local experts who can advise you on the best anchorages, restaurants, local attractions and of course bars! Boatbookings can offer you some unforgettable Rally experiences in destinations worldwide.
What is a yacht rally?
A rally is an organised event involving a number of yachts plus a committee boat to start the races and coordinate events and provide technical support for rally participants. A rally is different to a flotilla holiday as the boats all follow the same itinerary, compete in relaxed races, and berth in the same ports whereas on a flotilla holiday you may need to stay as a group for a certain amount of time and are then free to go and explore alternative ports within a given area.
Why charter on a rally?
Being part of a rally can provide the ideal holiday for both advanced and novice sailors, families or smaller groups, because they provide organised sailing, a bit of competition, culture, relaxation and socialising. Equally, if you want to organise a sailing holiday for your Yacht Club, a rally can provide the perfect balance between racing and relaxing in a variety of destinations worldwide. Chartering on a rally also provides a set itinerary, less hassle in getting permits, and post race camaraderie.
Rallies normally include many of the following:
Each event is run by a host and hostess
There is 24/7 technical support offered by an engineer who travels with the rally on the "committee" boat
There is extensive local knowledge available to every participant
There is a program of social events with a dinner and presentation at the end of each of the racing legs
The social program is included in the price
Hotel accommodation at both ends of the rally for welcome and farewell functions
A typical race day includes a morning cruise to a rendezvous for lunch and a swim with the race of less than 15 miles to the final destination in the afternoon
Every race day is followed by a lay day when participants are free to do their own thing but still with access to the rally team
Trophies for each race winner and for the overall series winner
A branded garment - such as a sleeveless vest
A CD of images shot during the event
In short, a rally normally becomes on of those unforgettable life events that you will remember and talk about for years to come.
Where to rally?
Rallies are available all year round in destinations worldwide - we can almost always find a rally and a rally program to suit you. Here are some of the major ones this year!
Sydney Harbour Hop 
The Sydney Harbour Hop provides a perfect weekend on the water in the world famous Syndey Harbour from the 2nd - 5th October 2009. Enjoy racing, entertainment and special events whilst exploring Sydney Harbour in an all out hop from the Royal Sydney Yacht Squadron to the Cruising Yacht Club of Australia and then on to the Middle Harbour Yacht Club.
Kalia Yacht Rally Tonga 
Discover the delights of tropical sailing in Tonga's pristine waters for the Kalia Yacht Rally.
Tonga is a fantastic charter destination and still largely undiscovered, so take advantage of this perfect blend of racing, relaxation and the amazing wildlife in the Vavaíu group of over 60 islands.
See more on the Tonga Yacht Rally Charter yachts in Tonga
Phuket Langkawi Yacht Rally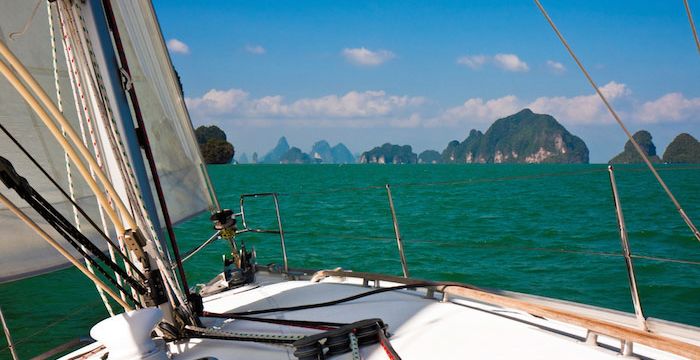 The perfect solution to blow away those winter blues, the Phuket Langkawi Yacht Rally is from the 7th - 23rd January and takes in some of the true delights of chartering in Thailand.
The islands in the Andaman Sea between Thailand and Malaysia offer pure tropical island experiences with warm crystal clear water, first class diving and snorkelling, stunning palm tree lined white sand beaches, spectacular† imestone formations and ancient rain forests - flavoured with famous Thai and Malay cuisine and hospitality.
Full information on the Phuket Langkawai Yacht Rally Charter yachts in Thailand
Caribbean Canter 
Perfect for some Easter sun, the Caribbean Canter sails from Guadeloupe to St Martin via Antigua, Nevis, St Kitts, St Eustatia and St Barts. Enjoy Antigua Race Week and then cruise off to St Kitts!
Information and itinerary for the Caribbean Canter yacht rally Charter yachts in the Caribbean
Aegean Yacht Rally 
The Aegean Yacht Rally invites you to explore both Greece and Turkey on one of the most unique rally experiences you're ever likely to come across as you sail and explore two countries straddling the invisible border between Europe and Asia guided by experienced sailors with a wealth of local knowledge.
Late spring along this coast is quite special with the greenery and wild flowers still to be burnt off by the fierce Mediterranean summer. You can expect, however, daily maximum temperatures in the high 20s with gentle north westerly winds pushing you along the track.
Information and Itinerary on the Aegean Yacht Rally Charter yachts in Turkey Charter yachts in Greece
The Italian Job 
The Italian Job is the perfect summer gettaway, taking place along the stunning Amalfi Coast. You will be taken on a dazzling tour of the Sorrentine Peninsula, taking in mysterious grottos, craggy cliffs and shimmering bays that make this part of the world so enchanting and one of the most amazing charter destinations in the world.
See our charter yachts on the Amalfi Coast
Croatia Rally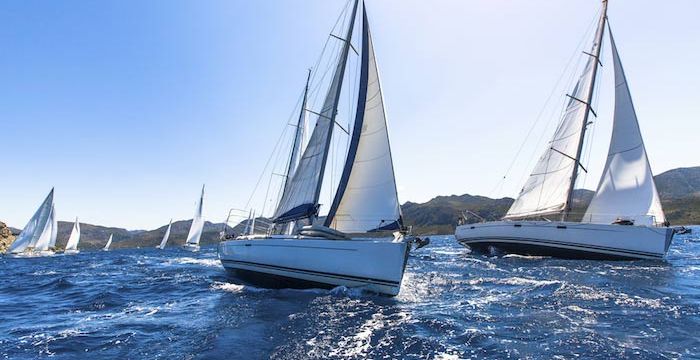 The Croatia Rally will be in the first two weeks of September and participants will be sailing from Sibenik down to Dubrovnik over the two weeks, including the islands Vis and Lastovo which proved extremely popular for the previous events.
Information and Itinerary for the Croatia Rally Charter yachts in Croatia
Bonifacio Yacht Rally 
The Bonifacio Yacht Rally takes place in the first two weeks of September. Sail the stunning Costa Smerelda and the Maddalena Islands of Sardinia - add a little of French Corsica with Bonifacio, Lavezzi, Port de Cavallo and Porto Vecchio and then experience some real luxury at the exclusive Yacht Club Porto Rotondo.
Our charter yachts in Corsica Our charter yachts in Sardinia
If you would like more information on any of these rallies, please do not hesitate to get in touch with us directly. We are now taking bookings for the rallies, so please contact us!
Other Articles of Interest
Charter destinations