Charter a Yacht for the Phuket Kings Cup Regatta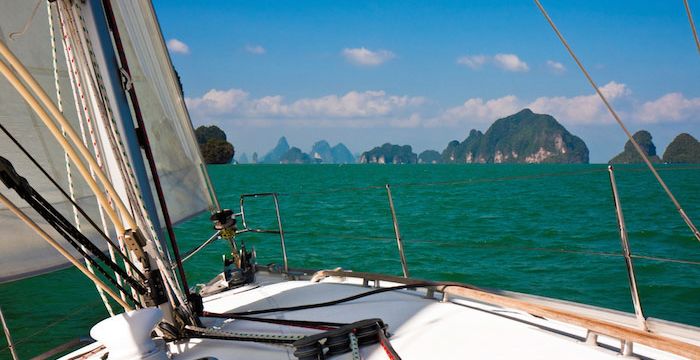 Upcoming Event Dates
Phuket, Thailand is the jewel in the crown of Southeast Asia yachting, and celebrates the arrival of the northeast monsoon sailing season each year by hosting the Phuket Kings Cup Regatta.
The Phuket King's Cup Regatta is Asia's biggest and most popular regatta. More than a regatta, the week long event consists of great parties, great sailing and lots of fun.
Inaugurated in 1987 to celebrate the 60th birthday of His Majesty the King of Thailand, the event has been held every year since during the first week of December. The 2019 Kings Cup will take place on the 30th November - 7th December 2019. The regatta is famous for having a trophy, designed by ML Tridhosyuth Devakul. Sailing has been one of the strongest links to Thai rolalty over the years.
In 2008, over 100 yachts and 750 competitors enjoyed consistent 10-20 plus knot winds all week, once again confirming this event as Asia's most popular sailing event.
Charter a Yacht to Compete in the Phuket Kings Cup
A range of yachts are available to be chartered by experienced sailing teams from around the world. Many of the yachts are listed below.
Charter a Yacht to view in the Phuket Kings Cup
Or if you just want to view the race, please click below for our more extensive list of Phuket charter yachts.