Phuket Langkawi Yacht Rally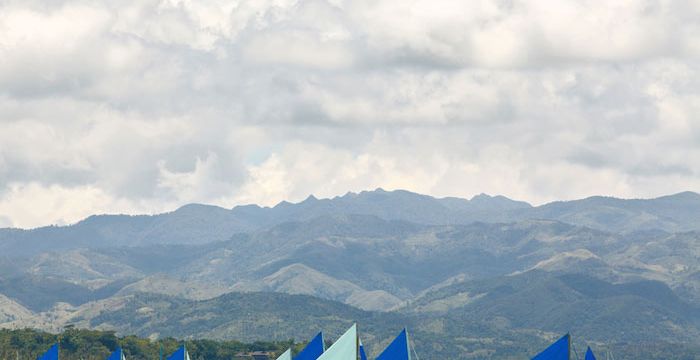 The perfect solution to blow away those winter blues, the Phuket Langkawi Yacht Rally is from the 7th - 23rd January and takes in some of the true delights of chartering in Thailand.
The islands in the Andaman Sea between Thailand and Malaysia offer pure tropical island experiences with warm crystal clear water, first class diving and snorkelling, stunning palm tree lined white sand beaches, spectacular limestone formations and ancient rain forests - flavoured with both the famous Thai and Malay cuisine and hospitality.
The Itinerary
Thursday January 7 - Arrive in Thailand
Welcome to Thailand! Transfer from Phuket airport to your hotel where you can dine at the hotel after check-in or venture into downtown Patong Beach for dinner before catching an early night, ready for the start of the rally the next day.
Friday January 8 - Yacht Embarkation and Shakedown Cruise to Ko Nakha Yai
Transfer to the marina early for the yacht briefing. Once your crew has completed embarkation you are free to commence the shakedown cruise to Ko Nakha Yai. The evening entertainment takes place at Tenta Nakara, a unique eco restaurant lit by oil lamps and candles, nestled between untouched rainforest and the sea. What better way to start your adventure?
Saturday Januray 9 - Lay Day
Let your holiday begin by visiting the famous James Bond Island, the gypsy village of Ko Pan Yi or explore anyone of the dozens of spectacular limestone formations in the area.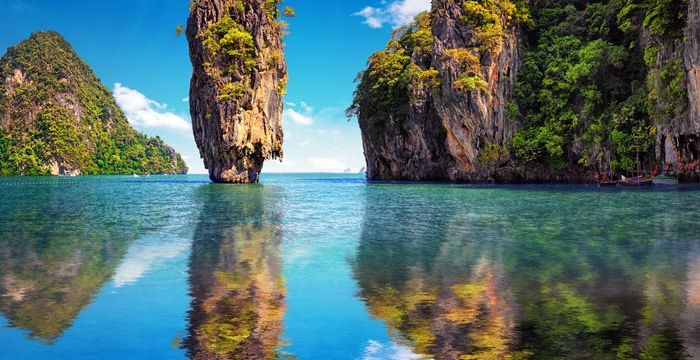 Sunday January 10 - Race 1 - Ko Hong to Ra lie Distance 12 nm
Evening prize giving celebration and dinner. Located in the clear southern waters of Phang Na Bay, Krabi and the nearby islands offer terrific snorkelling, however you'll find all the action is onshore. Rai Lei is world famous for its beach bar culture, perfect for a nice cool beer or two after a day on the water.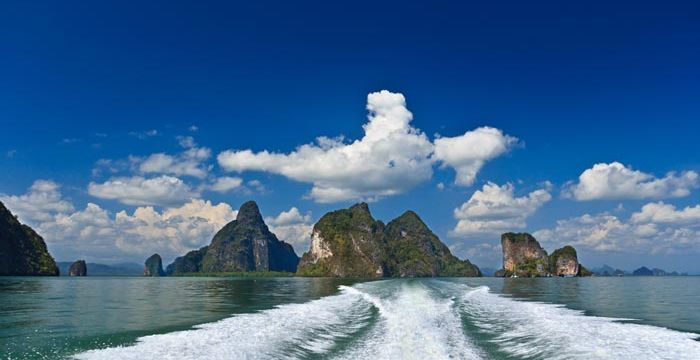 Monday January 11 - Lay Day
Head into Ao Nang, a bustling little town, to mix with the locals, stock up on provisions and/or enjoy a Thai massage. Hire a local motor bike with fitted tray to take you to the market on the other side of town. Shop for local fruits and vegetables and ride back to the shore with your provisions. You can also stop along the way back for any extras. This is the perfect opportunity to absorb some Thai local culture.
Tuesday January 12 - Race 2 Chicken Head Island to Phi Phi Don Distance 15 nm
The world famous Phi Phi Don is a hive of activity ashore. Nearby is Phi Phi Le where you can walk in Leonardo DiCaprio's footsteps to Maya Bay the mystical and magical setting of the film "The Beach". The race is followed by an evening prize giving and dinner at the Jungle Bar.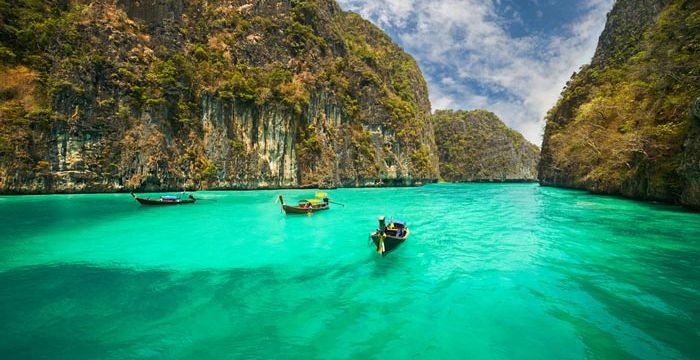 Wednesday January 13 - Race 3 - Krabi to Koh Lanta Town Distance 12 nm
Koh Lanta town is a small very authentic village where a walk along the main street will almost certainly produce an encounter with a welcoming local.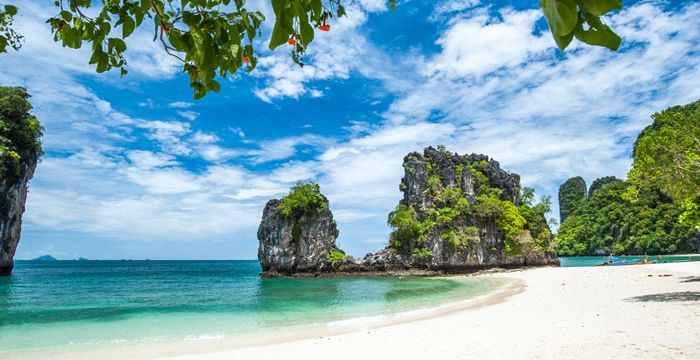 Thursday January 14 - Sunday January 17 Lay Days
Take advantage of having 4 lay days to explore and discover this magical area. The islands between Phi Phi and Tarutao create a series of ancient stepping stones across this passage. Mostly untouched by tourism Koh Ngai, Koh Muk, Koh Rok, Koh Phetra and Koh Bulon all offer total escape. Tarutao which is near Langkawi but still in Thailand is a destination in its own right containing ancient rain forests, walking trails, waterfalls, caves and isolated beaches all to waiting to be explored.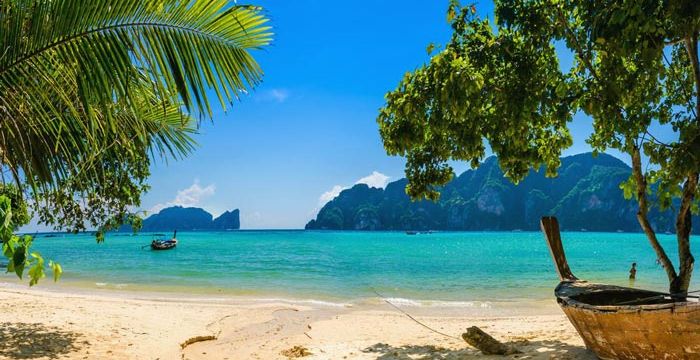 Monday January 18 - Race 4 - Ko Chuku to Ko Lipe Distance 15 nm
Fresh from your break and discovering the race delights of Thailand, it's Race Day again followed by a prize giving celebration at the Bundhaya Resort, a bamboo beach restaurant.
Tuesday January 19 - Lay Day
Time for more relaxation...spend your day relaxing on Ko Lipe by enjoying a Thai massage or maing your way to one of the numerous restaurants or bars. You can also stock up on provisions in the busy town. Alternatively you can explore the Butang Group, home to granite islands blanketed by rain forest and fringed with white sandy beaches. Enjoy the clearest waters and most beautiful coral gardens in the Andaman Sea. Anchor at the beautiful Ko Adang or Ko Rawi and watch the sunset in one of the most spectacular locations on Earth.
Wednesday January 20 - Race 5 - Race 5 Ko Lipe to Datai Bay - Distance 18 nm
The longest race in the rally deserves extra special evening entertainment, and you'll get just that as the presentation celebration is held at the 5 star Andaman Hotel. You can also enjoy special rates on offer from the hotel for those who might care for a little overnight luxury ashore. Datai Bay has an all-tide white sand beach with the unique ancient rain forest lining the shore making it a truly stunning destination!
Thursday January 21 - Race 6 - `Hole in the Wall` to Royal Langkawi Yacht Club - Distance 14nm
The last race of the rally starts with a cruise from Datai Bay to `Hole in the Wall` for a lunchtime rendezvous followed by the race in the afternoon to Royal Langkawi Yacht Club. You can spend the night relaxing overnight in the marina.
Friday January 22 - Disembarkation
Disembarkation and check out followed by a transfer to the Sheraton Langkawi Beach Resort Hotel for some R `n`R followed by the final night function at the Captain`s tavern for the last night amongst new friends, new memories, and the experience of a lifetime.
Saturday January 23
Following hotel check out you will be transferred to Langkawi airport for your flight home or to an alternative destination.
For more information: boats in Thailand available for private charter and enquire now for availability about the rally, and chartering in Thailand
Other Articles of Interest
Charter destinations