Celebration and Event Yacht Charters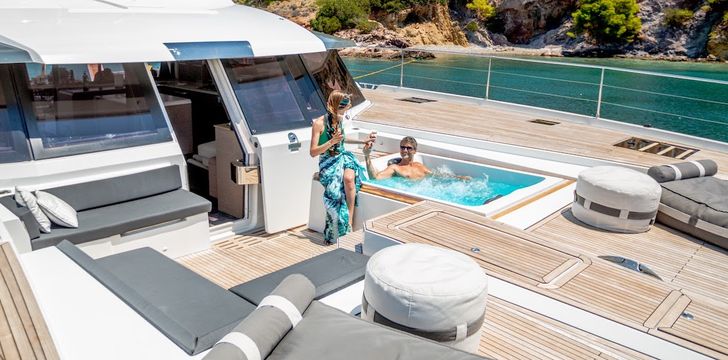 Charter a luxury yacht for the ultimate celebration or special event
Corporate Events | Static Charters for Events | Birthdays | Weddings | Honeymoons
When it comes to events, conferences and special occasions, there are few options more sophisticated than your own private yacht. Chartering a luxury motor yacht or crewed catamaran for that special birthday, an unforgettable honeymoon or some of the most prestigious corporate events in the world offers new levels of luxury and comfort.
Create the ideal setting to wine and dine that important client, or entertain friends and family as you experience total privacy, unrivalled luxury and exceptional service whilst onboard.
Whether for pleasure or business, luxury yachts offer a floating front row seat to events such as the Cannes Film Festival and the Monaco Grand Prix, or as the ultimate venue to host a private party. Our Charter Experts organise charters for conferences, birthdays and weddings to name a few, and will be on-hand to advise you every step of the way. We can help to organise everything from catering, airport transfers, itineraries and security.
---
What To Consider:
Capacity. Most yachts are restricted to a 12-pax maximum for cruising and accommodation. There are, however, a selection of events yachts with licenses to carry up to 30-40 guests for cruising and up to 350 for static events.
Book in Advance. If you're planning a corporate events charter for a conferences (such as Cannes Lions or MIPIM in Cannes) most of the yachts are booked in advance so it's best to get in touch 10-12 months ahead of the conference. We have a yachting event calendar of the major yachting events worldwide for your reference.
The Berth. When planning a yacht charter for an event, it is crucial that you factor in the berth in the port in your planning. If you are organising a static birthday or celebration in the port your application for a berth is relatively straightforward, provided you're booking your holiday a few months in advance. If you plan to host a corporate event during the conferences, whether for a day or the full event, you will have to charter the boat and secure the berth for the full-duration of the conference. Applications for berths for corporate events, such as MIPIM, must be submitted to the Capitainnerie in Cannes upon the booking of the boat. We are here to help throughout and will help to make this happen.
Catering. Whilst most yachts have permanent crew onboard, the demands of an event often mean extra help is required. Certain clients choose to organise their own catering, security and entertainment. However, should you require recommendations on local contacts, our Charter Experts are happy to advise.
At Boatbookings, we have years of experience managing a vast range of events on an impressive fleet of yachts. We've provided boats for Hollywood stars at the Cannes Film Festival, helped hundreds of rugby and cricket fans follow their teams at tournaments, created unforgettable memories for our clients' birthdays and arranged countless corporate celebrations.
---
Event Possibilities
Corporate Events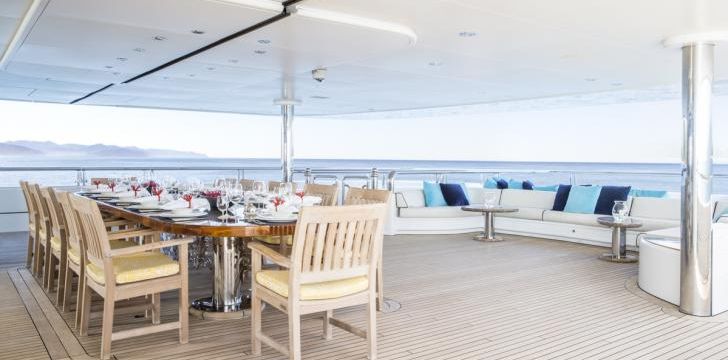 In an increasingly competitive world, finding innovative ways to impress clients or inspire staff can be tricky. A luxury charter yacht offers the perfect setting to host corporate events in unforgettable locations. Once you get clients aboard the yacht, they'll never want to leave, giving you the chance to make your pitch and a lasting impression.
Boatbookings offers numerous luxury motor and sailing yachts based across the globe perfect for hosting corporate events. Beyond being primed for hosting opulent parties, these boats also offer complete privacy for confidential board meetings.
Our charters accommodate for experiences such as team­building as well as glamorous cocktail parties to reward staff or dazzle potential clients on glittering superyachts. With social media marketing on the rise, make use of your influencers platform by inviting them to exotic locations. What better way for them to spread the word about your brand than with a sponsored weekend on a yacht as the ideal background for picture opportunities that are sure to stand out!
Static Charters for Events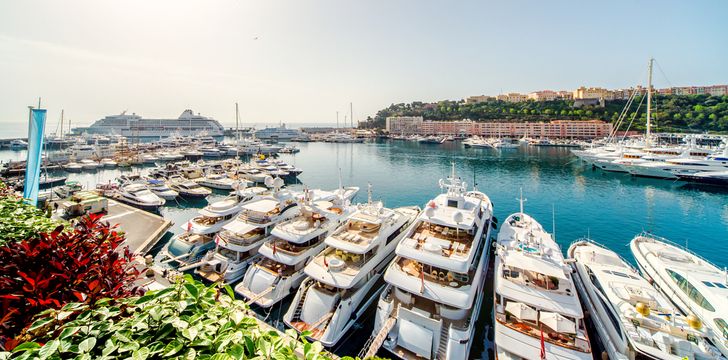 The maritime law of a maximum of 12 people cruising, other than on event boats, does not apply to Static Charters - where the yacht is moored by the dock for the entire event. This allows for a longer guest-lists and more 'seeing and being seen'.
Promote your brand with a Super Yacht and use its impressive grandeur as your backdrop for corporate events. This is a common way of hosting functions and entertaining clients at conferences such as MIDEM, MIPIM, MIPCOM and Cannes Lions Advertising Festival in Cannes, or the Mobile World Congress in Barcelona.
The outstanding crew will cater to you and your guests' every need. In the evenings, why not invite your clients aboard for a gourmet dinner, provided in an elegant private dining room. Alternatively, enjoy cocktails up on deck with breathtaking views of the port.
Birthdays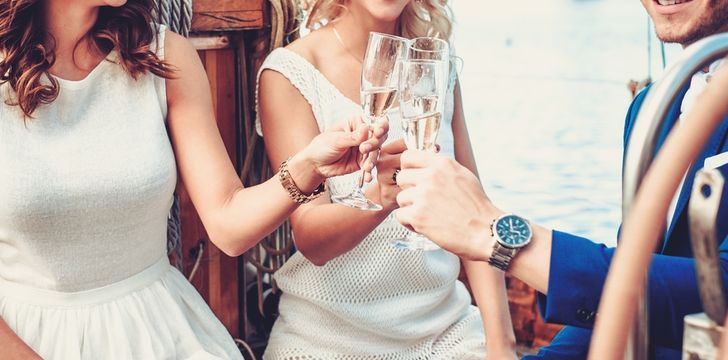 Your birthday comes back around and like every year, there is always the question of what to do! If you are looking for a truly unique birthday idea, particularly for those landmark birthdays, what could be more special than celebrating the next year of your life on a yacht with all of your loved ones?
The professional crew will pamper you and your guests with the finest cuisine and guide you to the very best beach restaurants, whilst making sure everything runs smoothly. Have a boogie on deck away from prying eyes or anchor in a vibrant port to hit the town after a day spent cruising and soaking up the sun along the beautiful coast. Entertain and amaze your friends and family with a special event to remember for the rest of your life.
Weddings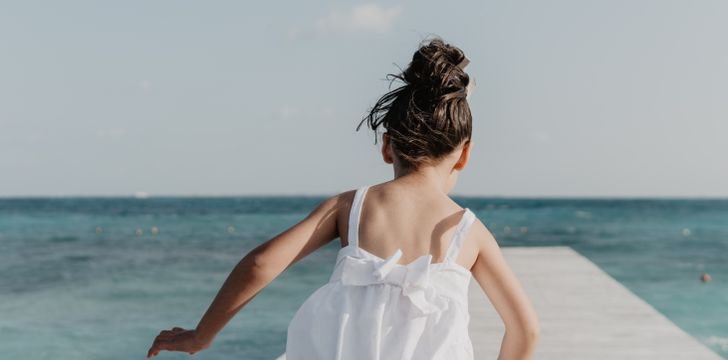 A yacht charter is like your very own floating 5 star hotel with style and intimacy, as well as a professional crew. Unlike a hotel, a yacht allows for an intimate setting for you and your guests to enjoy your special day in total privacy. You have the freedom to navigate and anchor as you please. Picture celebrating your wedding on your private charter, as your guests sip champagne and sample delectable canapés.
Certain events yachts are for cruising only, whilst others can accommodate a select few guests on-board. After a night of dancing and celebrating the love of your life, it is only a short walk to your stateroom; another major advantage of a yacht wedding venue! To note however, most yachts are restricted to 12 guests maximum for overnight-stays. One of the most outstanding benefits of yacht weddings is the feeling of an elite adventure that nothing else quite provides like a yacht. Your dream venue may just be one click away - this wedding will be one for the ages.
Honeymoon Charters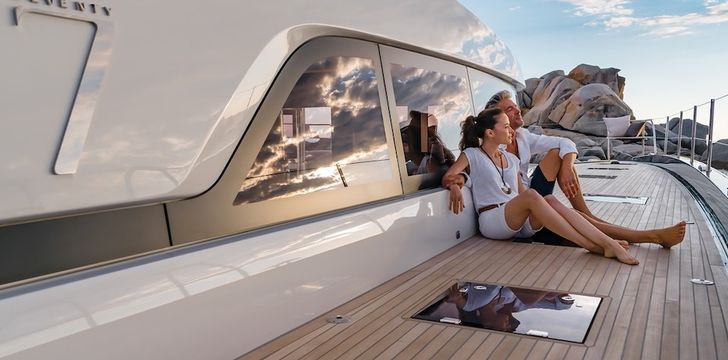 Make the most of your honeymoon by choosing a yacht charter as your romantic getaway. There is no better way to explore new destinations than whilst travelling in total comfort and luxury on a private yacht. Cruise to Tahiti's secluded bays, walk hand in hand on the Bahamas' unspoiled beaches, enjoy private candlelit means on a Maldivian beach or in complete privacy onboard.
With so many idyllic destinations to choose from, it is essential to find a yacht and crew which suits you and your other half; this is why our Charter Experts guide you with personal advice and experience to ensure your honeymoon exceeds your expectations.
Whether you are looking for adventure and exploration, or if you want to slip away to a sublime island, we will ensure your honeymoon is truly unforgettable.
---
Inspired?
Ready to make a splash at your next event? Boatbookings will find you the perfect yachts, do all the paperwork, and help you with event planning, provisioning, private jet hire and anything else you may need. Contact us directly and we'll take care of the rest. We are your personal charter agent - our service is free and we guarantee you the best price. Plus, you have no obligation until you sign a contract.
Please note, following almosty two years of postponed celebratory events, the calendar is booking up quickly and popular yachts are in high demand.
Key events on the French Riviera: MIPIM | Cannes Lions | MIDEM | Monaco Grand Prix
Other Articles of Interest
Charter destinations