BVI 7 Day Crewed Catamaran Itinerary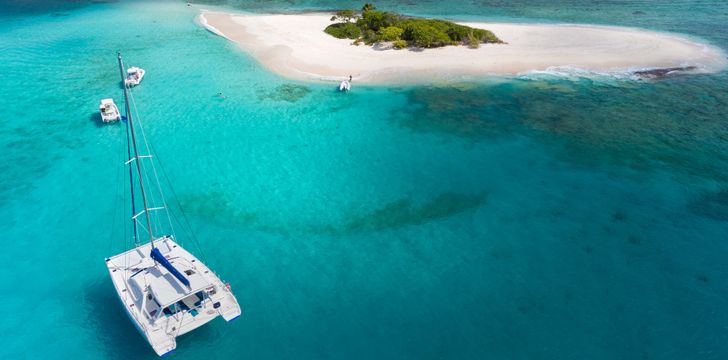 Discover the highlights of the Virgin Islands, Tortola, Virgin Gorda, Jost Van Dyke and Anegada on your BVI Crewed Catamaran Charter
---
A charter holiday in the BVI offers countless activities to enjoy - stunning beaches, diving and an endless amount of popular BVI attractions. The following itinerary has been designed for families and groups of friends, ensuring that there is something for everyone to enjoy. It will be adopted by your Broker, Captain and Crew based on their recommendations to match your specific preferences and requirements so that you enjoy your perfect BVI yacht charter experience!
---
BVI Crewed Catamaran Itinerary Map
---
Day 1: Tortola to the Bight, Norman Island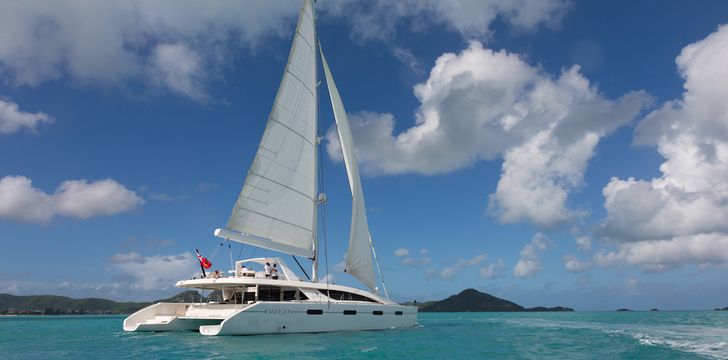 Relax into the BVI rhythm as you set sail to Norman Island, which is just over an hour away. Snorkel at "The Caves" and discover the wonders found below the turquoise BVI waters. You can anchor in the Bight for a long, beautiful hike in the afternoon followed by a spectacular sunset and delightful cuisine prepared by your chef. If you don't want the day to end there, then head to Willy T's floating bar – an old sailing boat – where you can dance until the early hours and enjoy some fabulous shooters!
---
Day 2: Norman Island, Peter Island & Cooper Island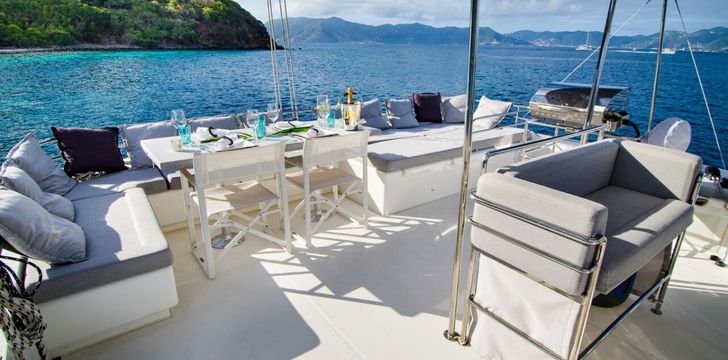 Begin the day with a short sail to "The Indians", a collection of rocks that resemble an Indian Headdress, for some superb scenery and some amazing snorkelling or diving. Sailing on to Peter Island, you will discover Deadman's Bay, an ideal spot for a picnic on the long white sandy beaches or make a splash with the water toys while keeping an eye out for the sea turtles you're sharing the azure waters with! After a day in the water, sail over to Haulover at Cooper Island to see a spectacular coastline, easily explored by kayak or paddleboard. Here, you can gaze out at another beautiful sunset whilst dining on local cuisine, and perhaps a few rum cocktails from the largest selection of Rum in the BVI!
---
Day 3: The Wreck of the Rhone, The Baths and Virgin Gorda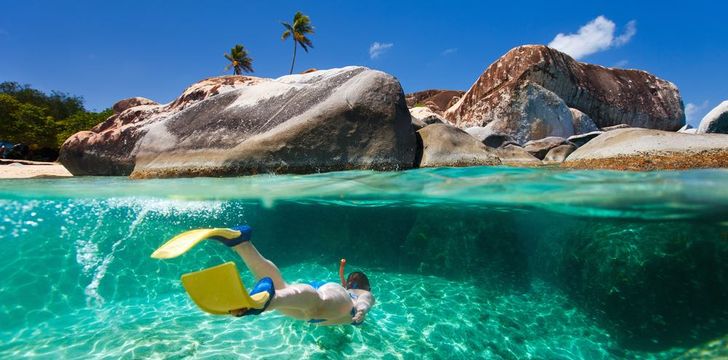 After an exotic Caribbean breakfast, backtrack to the far end of Salt Island to the Wreck of the Rhone National Park where, below the waves, you will discover a huge sunken ship that makes an exciting diving and snorkelling site! Once you've had your fill of shipwrecks, you can sail for the famous "Baths" – a 40-foot rock formation at the southwestern tip of Virgin Gorda where you can follow a path through the rocks and splash around in the rock pools. After having a good soak, you can hike up to the Top of the Baths restaurant and bar for refreshing drinks. Hop back on board and cruise along the coastline of Virgin Gorda. You may wish to stop off at one of the stunning beaches before anchoring for the night in a well-protected harbour thanks to the surrounding reefs and islands including Richard Branson's Necker Island.
---
Day 4: Virgin Gorda to Anegada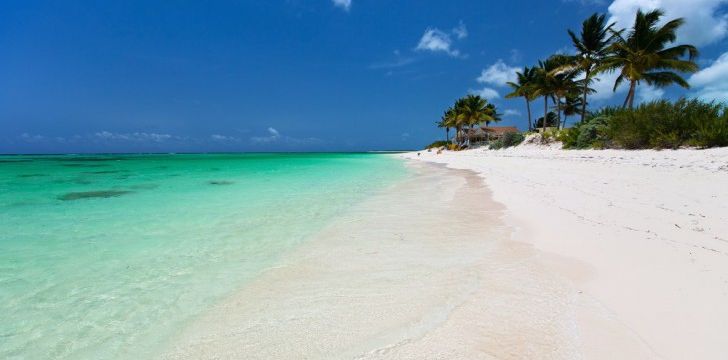 The North Sound Virgin Gorda is a boater's paradise; you will find several beautiful anchorages and some of the finest resorts and restaurants in the region. It is the perfect place to make the most of your onboard water toys – so why not get out on the water and try some tubing or waterskiing! On your one tack sail up to Anegada, you will pass by Richard Branson's exclusive Necker Island, before heading ashore for an extraordinary lobster dinner. Quite different to the other islands in the BVI, Anegada is composed entirely of coral, and it is known for excellent snorkelling on its reefs and long, white beaches. Horseshoe Reef is a spectacular spot to snorkel or dive and take in the magnificent underwater sights that stretch for miles!
---
Day 5: Anegada to Little Jost Van Dyke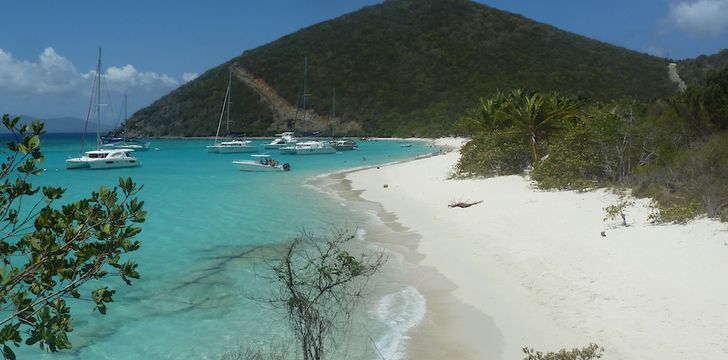 Loblolly Bay is a heavenly stretch of deserted beaches that will provide you with another level of relaxation. Here you can indulge in sunbathing and lounging on the white sandy beaches and explore the underwater sea life on the beautiful reef. If you're lucky, you might even catch a glimpse of the famous pink flamingos on the north side of Anegada! There are also often sightings of whales and dolphins on the way up to Little Jost Van Dyke, so be sure to take your camera with you! Once you arrive at Manchioneel Bay, make sure you lookout for the abandoned bar that is tended by a scarecrow - this is the ideal spot for a barbeque and some moonlit dancing in complete privacy!
---
Day 6: Little Jost Van Dyke to Sandy Spit and White Bay, Jost Van Dyke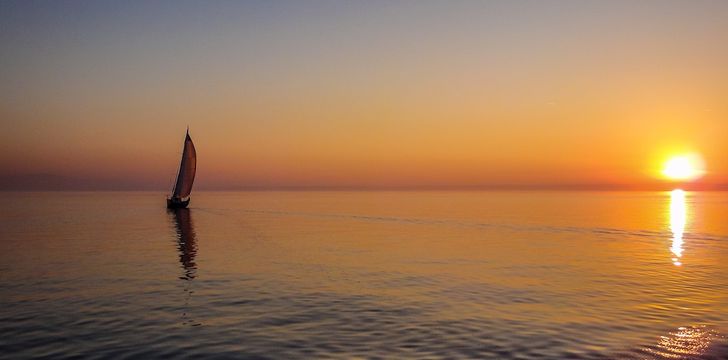 On the sixth day of your luxury yacht charter, you will find the Bubbling Pools, a natural bubbling Jacuzzi! You can also enjoy a spot of snorkelling at Sandy Spit, the beautiful deserted island, and later onward to White Bay, Jost Van Dyke. In the evening you can head to Corsairs, one of the best restaurants in the BVI that serves a wide array of local fish and meats and is extremely popular with the locals! And lastly, of course, you won't be able to avoid spending a couple of hours dancing at the world-famous Foxy's Bar and meeting the locals.
---
Day 7: Soggy Dollar and Foxy's Bar, White Bay, Jost Van Dyke to the Bight, Norman Island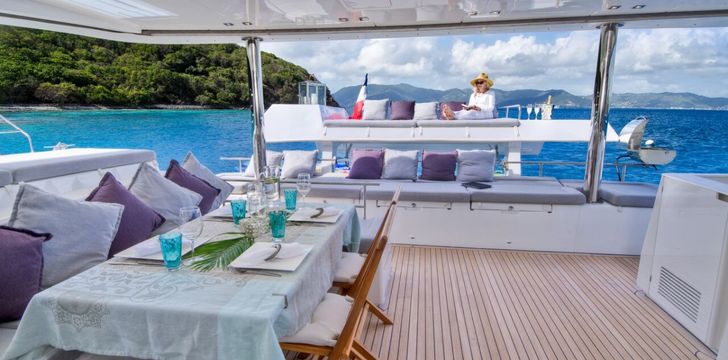 On your final day, you will wake up to the peace and beauty of one the world's most beautiful beaches: White Bay. Here, it is a tradition to go snorkelling to search for the "soggy dollars" people have lost on the swim back to their boats! After this, you can walk to the end of the beach and climb the hill to get a magnificent view of the White Bay panorama. Lastly, try the requisite "Painkiller" drink at the renowned Soggy Dollar Bar as you watch boats cruising by. Alternatively, head to the lively Foxy's Bar for a couple of cocktails as you sit back and relax on the pure white sand. In the late afternoon, we recommend you start the sail back to the Bight, Norman Island in order to get to Road Town by noon the next day.
---
Day 8: Return to Road Town, Tortola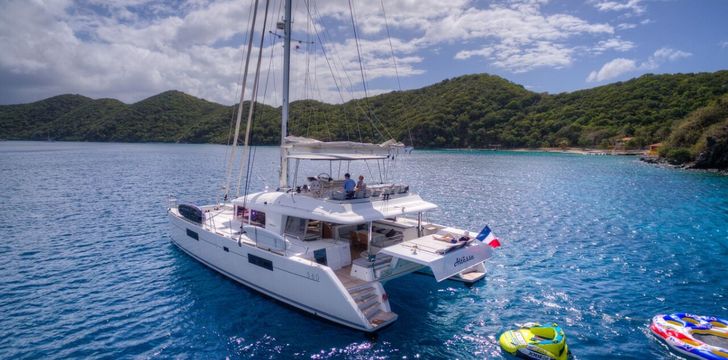 Why not make the most of your final moments in paradise and cruise around the point to Privateer Bay on your final morning? Here is the ideal spot for you to have one last crack at snorkeling, waterskiing, paddleboarding or any other water sports you have picked up over the week. Finally, you'll have a beautiful sail across the Sir Francis Drake Channel to Road Town and then it is time to say your goodbyes! All good things come to an end, but it really will have been a holiday of a lifetime; you will want to come back year after year!
---
BVI Catamaran Itinerary Video
Here's a video that brings this itinerary to life!
See our BVI Crewed Catamarans Request a Yacht Charter in the BVI
---
BVI Charter Guide | Tortola | Virgin Gorda | Anegada | Foxys and Soggy Dollar Bar - Jost Van Dyke | 7 Day Sailing Itinerary | Catamaran Charter in the BVI | BVI attractions | BVI Blog
The Windward Islands | Antigua | Grenada | Guadeloupe | Martinique | Spanish Virgin Islands | St Barths
Anguilla | St Martin/Maarten | St Lucia | St Vincent and the Grenadines | US Virgin Islands - St Thomas, St John, St Croix
Other Articles of Interest
Charter destinations