Tortola Yacht Charter Guide | BVI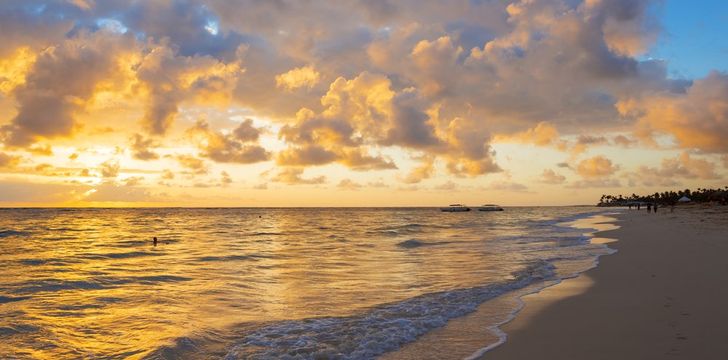 Tortola Yacht Charter Guide
Information | Road Town | Sopers Hole | Beaches | Map of Tortola | 5 Things To Do In Tortola | Our BVI Charter Boats
Crewed Motor Yachts | Crewed Catamarans | Bareboat Monohull Sailing Boats | Bareboat Catamarans

---
About Chartering in Tortola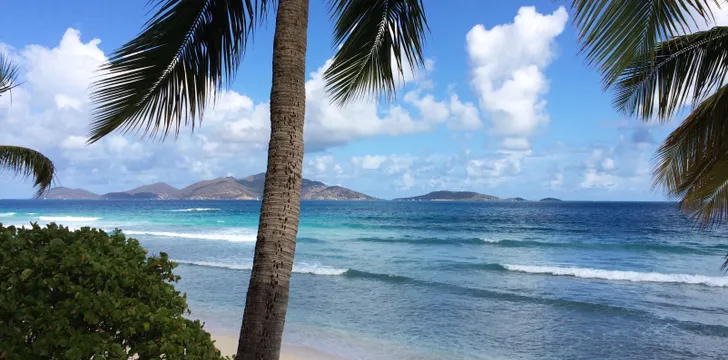 Tortola is the largest and most populated island in the BVI archipelago; therefore, most sailboat Tortola charters begin and end their adventures on this beautiful island. This mountainous, volcanic island was discovered by Christopher Columbus in 1492 and is the native home of the turtle dove. You will find the majority of boats moored in Road Town. Arrive here by ferry from the neighboring US Virgin Islands, or across the bridge from the Beef Island airport.
Nanny Cay Marina hosts the BVI Charter Yacht Show which is regularly attended by our team of brokers, who make it their goal to inspect the best BVI crewed catamarans for your Tortola boat charters.
---
Crewed Motor Yachts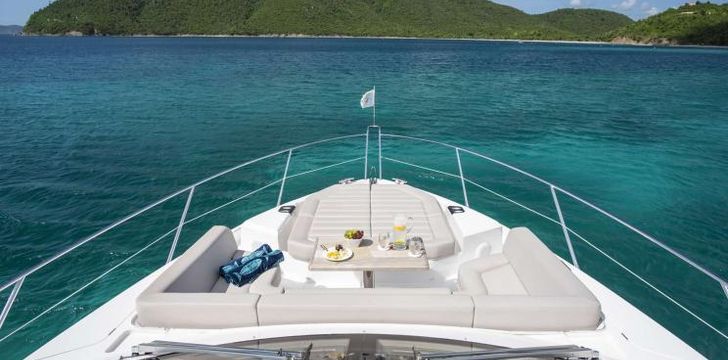 Step onboard your BVI luxury motor yacht for an unparalleled experience in the British Virgin Islands. Tortola is easily accessible from most major airports such as JFK and Heathrow. Head out towards Virgin Gorda, and submerge yourselves at the tranquil Baths. You should definitely take advantage of the onboard water toys such are jet skis and scuba equipment - after all this is the capital of scuba diving!
Dive and explore the sunken ships, colorful coral reefs and the wildlife that lays just below the surface. The BVI's are filled with white sand beaches which are perfect for those sunset walks and land BBQs! Your private chef will take inspiration from the vibrant culture, which will be served by your service orientated crew. Taste the French-Caribbean fusion like no other, in the most perfect setting - your private yacht!
---
Crewed Catamarans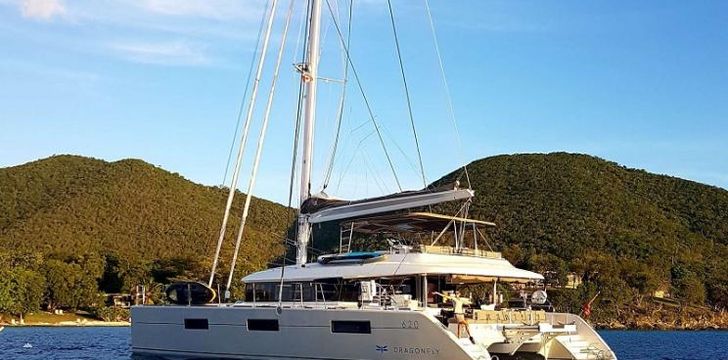 Are you celebrating Christmas? Are you planning on sailing with a large group, or just enjoy having space on the water? Then a BVI crewed catamaran is for you! Our crewed BVI catamarans come with chef/host and a skipper who knows the sailing grounds like the back of their hands - local knowledge is the best knowledge! Normally boasting between 4-6 double cabins, these crewed catamarans offer a luxurious alternative to the traditional monohull sailing yacht. Crewed Catamarans provide larger outside social space such as their large aft deck where you can enjoy your alfresco lunch, flybridge to enjoy captains cocktails and panoramic views and her bow which is best used for the sun worshipers!
Embarking in Tortola, enjoy the vibrant main island of the British Virgin Islands before your crewed catamaran charter. The eclectic restaurants that hug the coastlines are some of the most incredible dining experiences known to mankind! 
---
Bareboat Monohull Sailing Yachts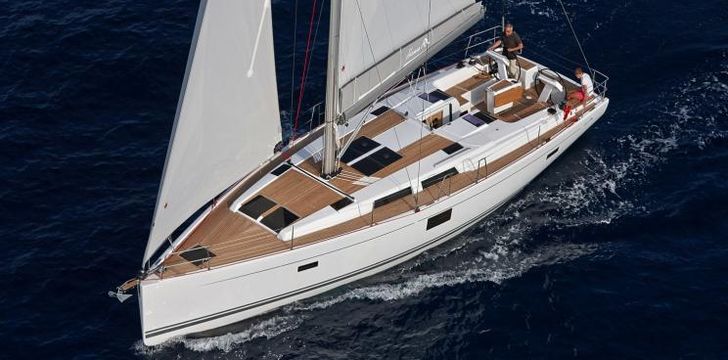 The British Virgin Islands are a sailor's paradise! Start your monohull sailing charter in Tortola, and take advantage of the fantastic provisioning supermarkets. Steady winds, beautiful scenery what's not to love? The seas surrounding these islands are deep, with varied, naturally occurring sea life. Dive off the back of your yacht, and explore the hidden world below! Immerse yourselves in the warm waters, with the spectacular coral reefs below - don't forget your snorkel mask - you won't want to come to the surface! After your day's adventure, why not enjoy some fresh seafood on the bow of your yacht and watch the sunset over the sparkling sea with the people who matter. The BVI has bounced back, with sparkling new fleets of yachts after the destruction of Irma. With hotels and restaurants opening up in abundance the country is going from strength to strength. 
Please read our Hurricane Irma page for more information which also includes an up to date page on restaurants, bars and hotels that have reopened.
Enquire Bareboat Sailing Monohull Boats
---
Bareboat Catamarans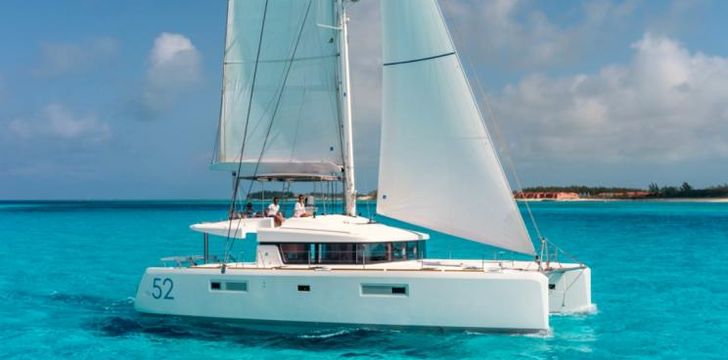 The British Virgin Islands (BVI) are a catamaran's playground! The BVI's are specifically blessed with year-round warm weather and fantastic sailing conditions. Embark your bareboat Catamaran on the main island of Tortola, the yachting capital of the Caribbean! The BVI's have white sand beaches, sheltered anchorages, themed pirate bars and some of the best scuba diving areas in the world.  
By sailing a bareboat catamaran, it provides you with an unparalleled comfort level to explore these oasis type islands. Due to the shallow draft of Catamarans, you can get up close and personal with those white sand beaches and stunning coral reefs. Head to the Baths on Virgin Gorda to marvel at the dramatic land formations and naturally occurring baths! Snorkel around sunken shipwrecks, or try your hand at some diving! 
---
Road Town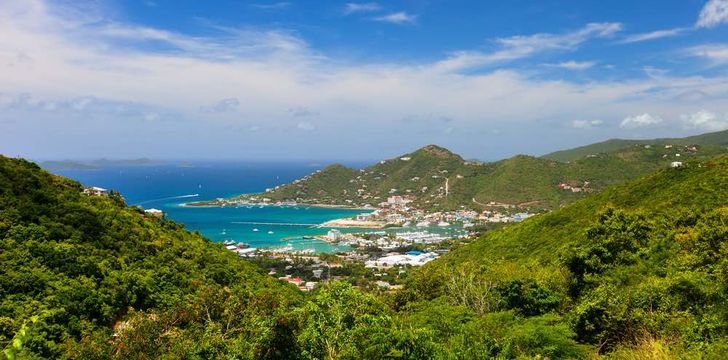 Road Town is a fusion of classic Caribbean town with a buzzing yachting atmosphere which provides all the necessary shops, scuba gear and anything else you might need on your charter. It also has plenty of hotels should you wish to spend a night or two before or after your sailboat charter in Tortola. Road Town is a popular starting point for itineraries around the British Virgin Islands.
Wickham's Cay, the center of the charter activity, is connected to the Main Street area near the ferry dock. You will find a good variety of shops, bars, and restaurants in this area.
For accommodation prior to chartering in Tortola, the hotels in Road Town include Village Cay Hotel, Marie's Resort by the Sea, the Sea View Hotel, Treasure Isle Hotel, Prospect Reef Resort, Fort Burt Hotel, and Hotel Castle Maria. You'll find fellow sailors here before they head out on their BVI yacht charters.
---
Soper's Hole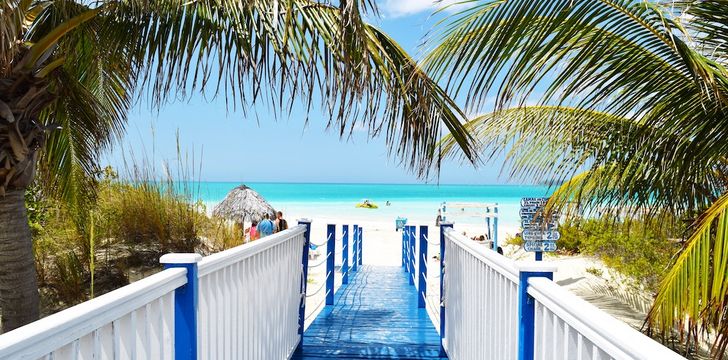 Aside from Road Town, the other main port on Tortola is Soper's Hole, a cute and charming colonial port town. The marina offers 20 moorings, 45 slips, fuel, ice, showers and complete provisioning facilities that you will need when chartering a bareboat sailboat. Head to the famous Pusser's Landing Restaurant and Bar for a night of dining, dancing, and fun. You may also want to try the equally famous Jolly Roger Inn which has an infectious spirit, delightful rum drinks, and delicious food.
---
Beaches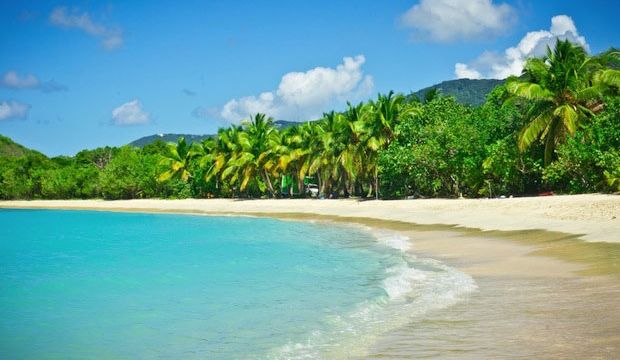 Whether you're exploring the BVI on a motor yacht, sailing yacht or catamaran, Tortola has some of the world's best beaches for you to enjoy. From west to east, a series of luscious bays will keep you entertained throughout the day. With a variety of destinations, from Smuggler's Cove to Long Bay, Apple Bay or Cane Garden Bay, you are bound to find your very own paradise. Long Bay and Cane Garden Bay are the two most frequented, with plenty of restaurants, bars, and entertainment to be found!
Following onward, you'll find the sandy and deserted beaches of Brewers Bay, Josiah's Bay, Lambert Beach, and Little Bay. Crossing over to the nearly attached Beef Island, you'll find Long Bay and Trellis Bay, which has the famous Last Resort Restaurant. Suffice it to say you will not have a problem finding a fantastic beach that suits your needs on Tortola.
---
Map of Tortola
Some of the key points on Tortola are highlighted. It is worth exploring these bays and destinations around Tortola allowing plenty of time to visit the other islands of the BVI, including Jost Van Dyke, Anegada, and Virgin Gorda.
---
5 Things To Do In Tortola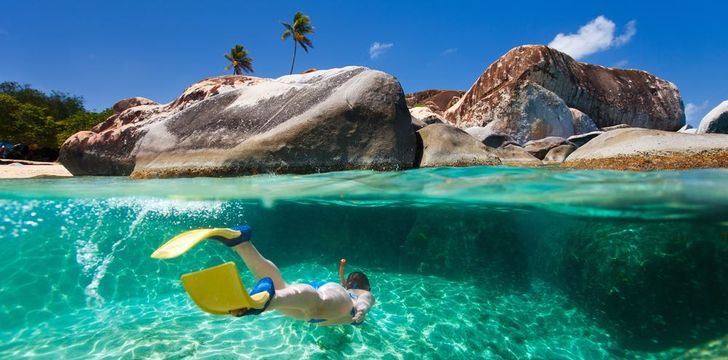 1- Snorkel
Rather than just admiring the view, why not go snorkeling at Smuggler's Cove? Enjoy the kaleidoscope of colourful fish, coral, and peacefulness at this quieter part of Tortola on its Western coast.
2- Dolphin Discovery
Head to Road Town, the capital of the British Virgin Islands, for an experience like no other as all ages can go swimming with Caribbean dolphins.
3- Sage Mountain
There are a number of possible routes up to the highest point of Tortola, each with equally stunning views and wildlife on offer. Before sampling some Caribbean cuisine, you're sure to work up an appetite on this rewarding hike.
4- BananaKeet Cafe
The beautifully located BananaKeet Cafe not only serves up delicious local dishes but also provides the perfect viewpoint for the breathtaking sunsets each night over the Caribbean sea.
5- Helicopter Tour
Once you've done it all, get up in the sky and see it all. Nothing provides panoramic views quite like a ride a helicopter, setting off from Road Town, enhanced further by the pilots local knowledge.
---
Our BVI Charter Yachts
Boatbookings works very closely with all of the quality charter operators in the BVI and know the crews ensuring that you are provided with the quality and service you deserve.  Whether you are interested in chartering a crewed catamaran in the BVI, a bareboat charter or a motor yacht, we can find it for you! Contact Boatbookings today to start planning your BVI charter vacation of a lifetime!
BVI Yacht Charter Planning Guide Contact Us
---
Other Caribbean Destinations: The Windward Islands | Antigua| Grenada | Guadeloupe | Martinique | Spanish Virgin Islands | St Barths | Anguilla | St Martin/Maarten | St Lucia | St Vincent and the Grenadines | US Virgin Islands - St Thomas, St John, St Croix
Other Articles of Interest
Charter destinations