Nautical Chart of the BVI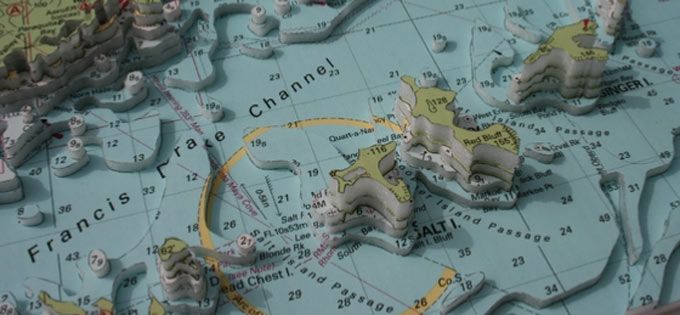 Nautical Charts of the BVI to help you plan your BVI Sailing Charter Vacation
BVI Yacht Charter Guide | Tortola Charter Guide | Virgin Gorda Charter Guide | Jost Van Dyke Charter Guide | Anegada Charter Guide | Peter Island Charter Guide | BVI Attractions and Things to Do
Are you in the midst of planning your trip around the British Virgin Islands? It's aways good to get an idea in advance of where you want to go, which are the best bays to explore and which islands you should visit en route. Below is an animated Nautical chart of the BVI, to help you plan you next BVI yacht charter; it shows all the islands of the BVI as well as suggested routes to get between the islands.
Planning in advance means that you won't miss a thing, especially if you are chartering a bareboat. See our catamaran sailing itinerary, for idyllic beaches and incredible sailing areas! This itinerary includes the true hotspots of the Caribbean, seen and loved by our past guests. Use the controls at the bottom of the map to navigate your way around the British Virgin Islands.
Now you know the ins and outs of the BVI, it's time to pick a route! Contact a broker for in depth information of the besat restaurants, beaches and attractions. We have over a decade of experience in placing people on motor, sail and catamarans across the BVI so we can really personalise an itinerary to meet your preferences of your friends or family. See an excellent 7 Day Sailing Vacation Itinerary for your use as a complement to these charts.
Whether you want a crewed motor yacht, bareboat or catamaran, Boatbookings have an incredible range of yachts waiting to be chartered in the charming Caribbean!
Other Articles of Interest
Charter destinations