St Tropez Charter Yachts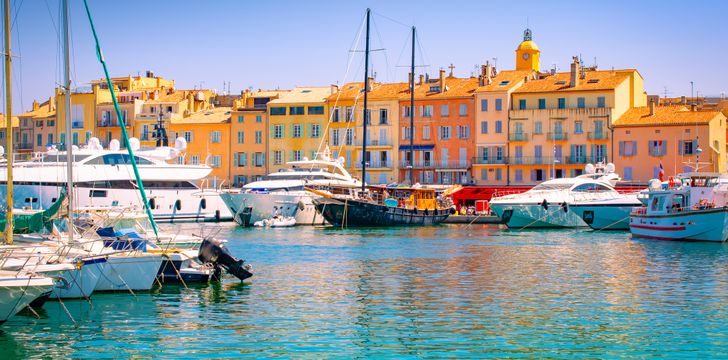 Ever since Brigitte Bardot starred in the 1950's blockbuster 'Et Dieu Créa La Femme', the fishing village of Saint Tropez has attracted Hollywood starlets and the rich and famous to its glamorous old port year after year. During your St Tropez yacht charter, you will undoubtedly be drawn to Pampelonne Beach which offers beach clubs for every taste including the world-famous Club 55, the popular Nikki Beach and the outstanding Bagatelle. Spend the morning anchored off the Baie de Canabiers or cerulean waters of Cap Taillat and then enjoy a long gourmet lunch with plenty of Provencal rosé wine. St Tropez attracts the most expensive yachts in the world, so sit back in Senequier and watch the superyachts roll in from Cannes and Monaco.
St Tropez is also known for the world-famous sailing regatta, the Voiles de St Tropez, in which over 300 classic sailing yachts compete in an exciting week of racing and festivities. Rent a boat for the day from St Tropez and cruise to Cannes or Pampelonne Beach for an incredible day out. Choose from our wide range of Motor Yachts, Sailboats and Catamarans and simply contact us to start planning your St Tropez yacht charter today!
Other Articles of Interest
Charter destinations