French Riviera Crewed Sailing Yachts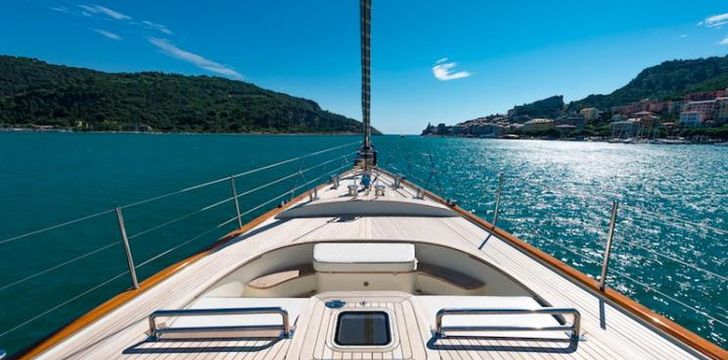 Chartering a crewed sailing yacht to explore offers an element of elegance and excitement to your exploration of this stunning coastline. Enjoy the relaxing sense of freedom that comes with cruising by sail while your experienced crew will ensure you visit the hotspots, enjoy a tailored itinerary and have your epxectations exceeded. A crewed sail yacht will whisk you away on a voyage that shows the best of the Côte d'Azur, where you will find all things luxurious, chic, delicious and vibrant. The French Riviera can be a sparkling show off, but you can also uncover more authentic treats from the food, locals and cobbled streets. 
Enjoy a mixed itinerary of the glamorous and the modest, alongside the vibrant and the tranquil. Dine in Menton at the infamous and award winning Mirazur, uncover the art scene in Nice, amble around the peaceful Rothschild Villa, and sip rosé in Club 55 at St Tropez.Your sailing yacht can explore great lengths and discover remote areas, so perhaps you want to visit Porquerolles, a truly lovely Mediterranean delight.
Boatbookings has the finest selection of yachts available for charter on the French Riviera - whether you're looking to host an event during the Cannes Film Festival or Monaco Grand Prix, a Super Yacht for your summer holidays or a day cruise from Cannes to St Tropez. If you need more inspiration for your French Riviera adventure, then see our French Riviera crewed sailing yacht itinerary for some exciting activities and the most beautiful destinations.
Other Articles of Interest
Charter destinations