Top Bareboat Catamaran Charters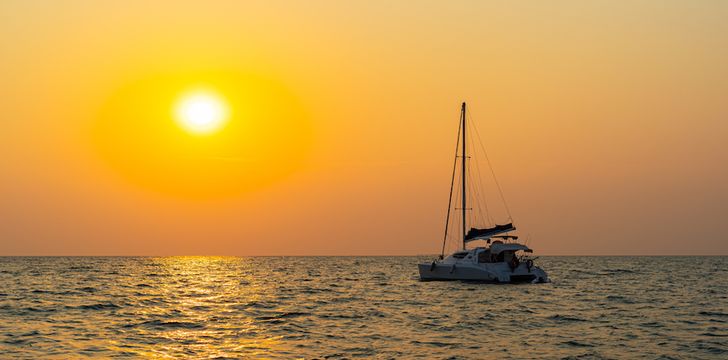 Our curated selection of the best bareboat charter catamarans worldwide
A Bareboat Catamaran Charter is a luxurious alternative to chartering a Monohull Sailboat. Catamarans, unlike Monohulls of the same size, provide voluminous cabins and extra socializing areas. Some of the 40ft+ Catamarans available for bareboat charter also have a flybridge which is one of the best places to sit during golden hour! The beam of a catamaran (width) is normally twice what a monohull of the same size, this allows you to have larger groups at sea without feeling overcrowded! If you haven't got a sailing license or experience on a catamaran, you can always add a skipper (and host) to your bareboat Catamaran. 
Chartering a bareboat catamaran allows you to get up close and personal with secluded bays and uninhabited islands, this means catamarans are particularly popular in places such as the Bahamas and the Caribbean. The Boatbookings bareboat guide will provide detailed information and other recommendations to get the most out of your sailing experience.
---
Top Destinations for Bareboat Catamarans
---
Listed below are the cats that Boatbookings experts have selected as the top-rated bareboat catamarans available all around the world. We will work with you to discuss the boats and sailing regions that best suit your party and your needs on your charter. Take a look at a sample selection below, modify a specific search on the right-hand side, or simply contact us for a free proposal of cats in your desired area that will meet your needs.