Agropoli, Italy Yacht Charter Overview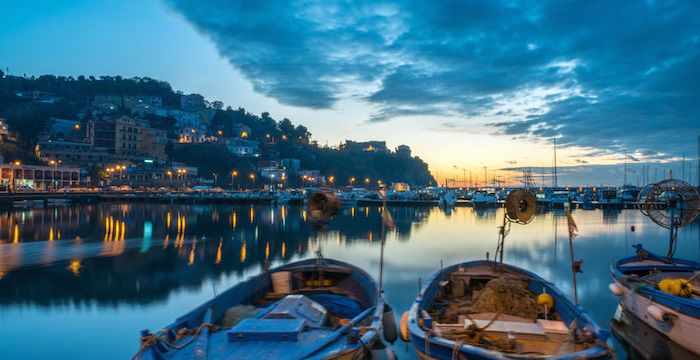 The ancient Greek Port town of Agropoli is an ideal starting point for sailing charters visiting the ports and islands in the Gulf of Napoli and along the Costiera Cilentana, famous for its unpolluted natural beauty and its important archaeological and historical remains.
Sailing around Agropoli allows one to follow the footsteps of Ulysses, who resisted the song of Sirens, who was then transformed into a rock (Punta Licosa) and of Enea, in return from burning Troy, who lost his loyal helmsman Palinuro here.
Check out one of our many amalfi itineraries for a better idea of your route, stops and activities you can get to along the way! Other destinations you may be interested in are Sardinia or Corsica, where we have plenty or yachts and itineraries available as well.
Boatbookings has a wide selection of charter yachts - sailboats, catamarans and motor boats and super yachts to meet all of your charter needs in Agropoli and the nearby regions. Please contact us and we'll help you find the perfect boat for your next charter!
Sort through the charter yachts below or use these handy links to quickly find the yachts that best fit your needs:
Motor Yachts: Crewed
Monohull Sailing Yachts: Bareboat (inc. Bareboat with Skipper) | Crewed
Catamarans: Bareboat (inc. Bareboat with Skipper) | Crewed
Yachts for Special Events: Motor Yachts | Sailing Yachts
User Ratings: Top-rated yachts
Other Articles of Interest
Charter destinations