Naples Luxury Yacht Charter Guide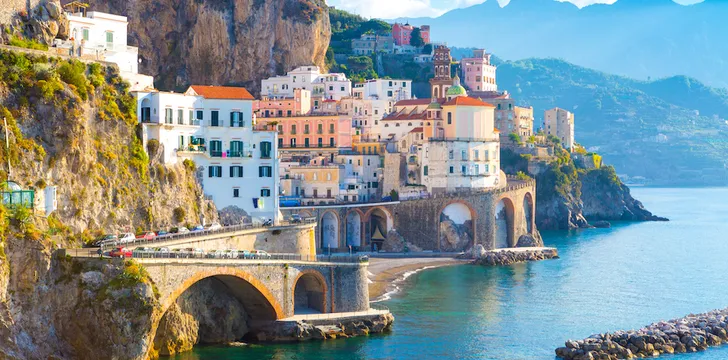 Discover Naples, Pozzuoli, Ischia and Procida on your Italian Luxury Yacht Charter
About the Gulf of Naples | Naples | Pozzuoli | Ischia and Procida | Sorrento | Culture | Cuisine | History | Our Charter Yachts
---
About the Gulf of Naples
The Gulf of Naples is a stunning sweeping bay enclosed by the island of Ischia and the Sorrentine peninsula. This is where the mighty Mount Vesuvius once famously exploded in AD 79 which both destroyed and preserved the nearby towns and inhabitants of Pompeii and Herculaneum.
The thermal hot springs and volcanic mud provide therapeutic relaxation whilst spectacular Solfatara spews jets of gas and water high above the surface. Steeped in a history reaching further back than Roman times the region has seen the major Mediterranean civilizations come, go and leave their mark.
Today people come to visit the prestigious monuments and ruins of these ancient times, revel in the classic Italian way of life of fine food and wine whilst experiencing the breath-taking views and panoramas that await at every destination. Read here for a fantastic itinerary that combines the French Riviera, Corsica and Italy!
To cruise the Gulf of Naples in a yacht will take you back to a bygone era of Emperors, Lords and Nobles. The mild year-round climate means that chartering here is suitable at any time of the year. The Gulf of Naples is the gateway to the charming Amalfi Coast and the famously chic island of Capri to really make your charter one to remember.
Our Gulf of Naples Charter Yachts
---
Destinations
Naples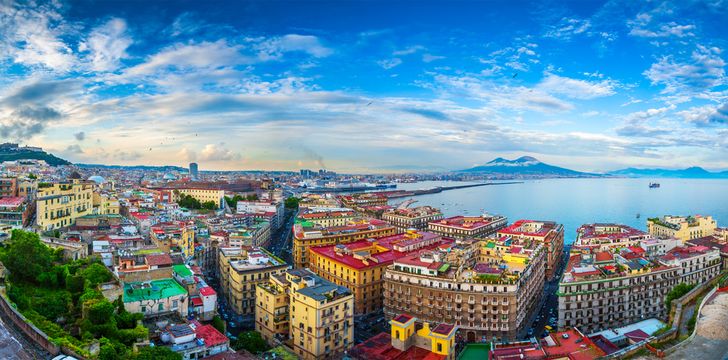 At just over 2,800 years old Naples is deservedly the capital city of the Italian region of Campania. Having seen a multitude of civilizations come and go, this city is listed today by UNESCO as a World Heritage Site. Whilst the city is synonymous with its pizza and ice cream, there is much more to the city than meets the eye.
More information about Naples Book now!
Pozzuoli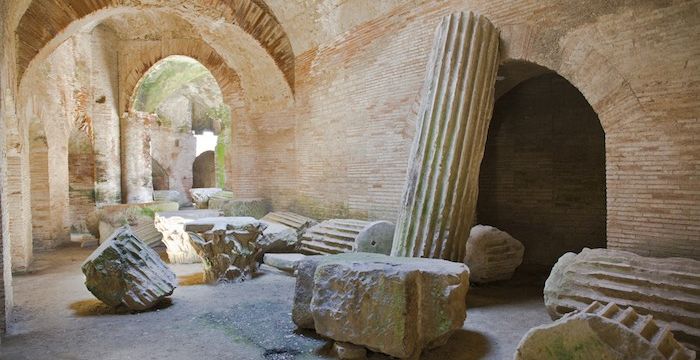 Pozzuoli was the first port to the Roman Empire and to this day has remained an important and attractive destination for the Italian people. A secret neighbour to Naples, it is a beautiful old town (founded in 530 BC!) that has been un-spoilt by tourism and can really offer you a true taste of Italy. Pozzuoli is close to the captivating sights of Pompeii, Herculaneum and Mount Vesuvius where the volcano famously destroyed and preserved the towns with its explosion.
More information about Pozzuoli enquire now!
Ischia and Procida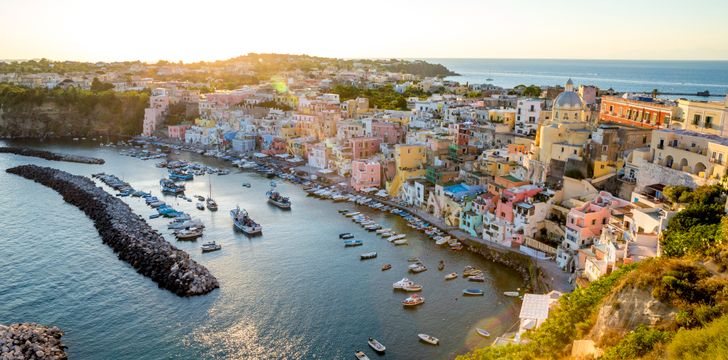 The sister islands of Ischia and Procida were born from volcanic origins and share a landscape shaped by an artist and lush in greenery, fragrant flowers and lemon and orange groves. Thermal hot springs, pastel-colored fishermen's houses and old Italian charisma are just some of the features that await you there!
More information about the islands of Ischia and Procida Book now!
Sorrento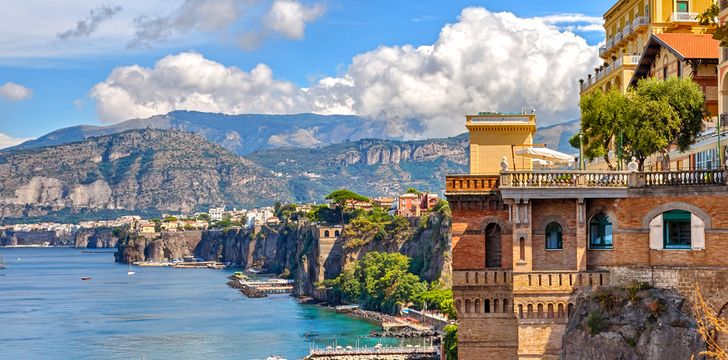 Sorrento, a city that is strong, steadfast and impressive stands on a cliff-top above the sea overlooking the Bay of Naples. It is a place of familiarity as the local people are renowned for their generosity and friendliness and good restaurants and bars offer you the chance to indulge in Italian culture, cuisine and no doubt sample some of Sorrento's world-famous alcoholic digestif; Limoncello.
More information about Sorrento
---
Culture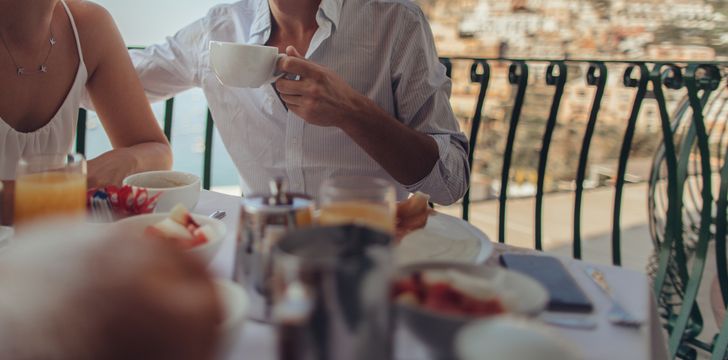 The culture of Naples derives from different influences, new and old and from across the continents. Magnificent buildings, beautiful and intimate alleyways and striking coastal structures line the landscape where people are colourful, diverse and full of life. As is prevalent in Italian destinations the lifestyle leans towards relaxation and enjoyment, however, in the more popular areas such as Naples itself, Sorrento and nearby Capri you can also find bustling hubs of activity with a jet-set culture setting the pace.
---
Cuisine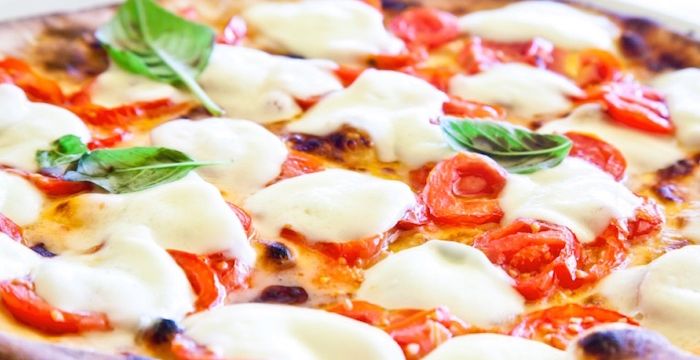 While you may instantly think of the famous Neapolitan pizza and tri-colored ice cream, these are not the only specialities the Gulf of Naples has to offer. Local cuisine combines fresh ingredients and produce to create a wide array of simply superb pasta, pizza or fresh seafood dishes, all served with some of the region's excellent wine. If you happen to be around at Easter time, the pastiera cake made with ricotta cheese is a traditional dish you must not miss!
---
History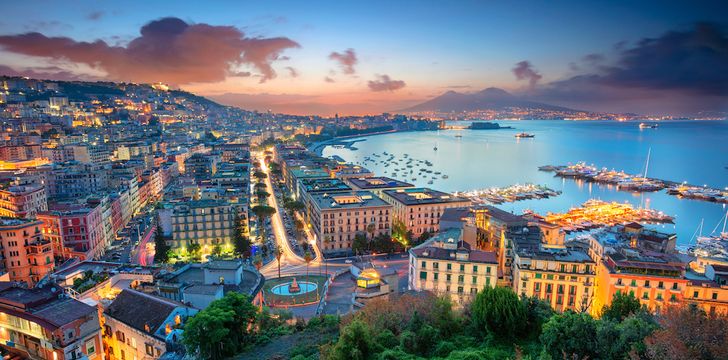 With the age of Naples estimated at over 2,800 years old, it would be hard to pinpoint a period of time that has most influenced the Gulf of Naples we see today. To summarise it from birth in Greek times (they moved the original inhabitants out and claimed it as their own) it became a place of interest for Romans to improve their knowledge of Hellenistic culture. History then rolled forth various invasions and empires including the Normans, Aragonese, Spanish and the Bourbons before becoming a republic in its own right and then absorption in the unification of Italy. There is a lot to see, learn and experience in this remarkable region and one or two trips to a museum or with a tour guide would do much to enhance your understanding.
Contact us for a full Charter Proposal
---
Our Charter Yachts
Naples and its beautiful Gulf have so much to offer the sailing enthusiast. Boatbookings.com knows the region and boats and can find you the ideal charter yacht, be it bareboat, crewed, sail, motor or catamaran. Click here to see our Naples Charter Yachts or simply contact us and we'll recommend the best boat for you.
See Our Gulf of Naples Charter Yachts 
---
Other Italian destinations: The Italian Riviera | The Amalfi Coast | Sardinia | Sicily | The Tuscan Coastline | The Aeolian Islands
Other Articles of Interest
Charter destinations