7 Day Amalfi Coast Crewed Motor Yacht Itinerary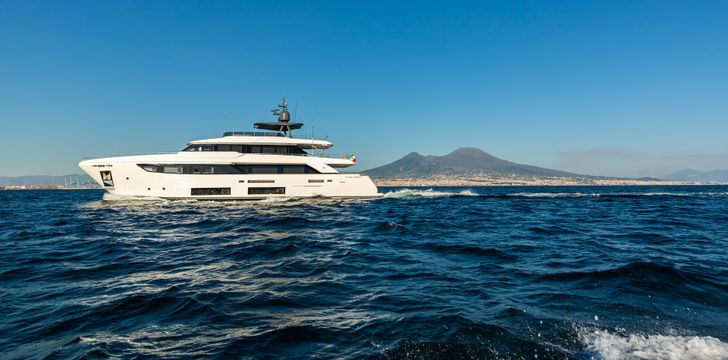 Discover Naples, Procida, Ischia, Capri and Sorrento on your 7 day Amalfi Coast crewed motor yacht charter vacation this summer
Day 1: Naples to Procida | Day 2: Ischia | Day 3: Capri | Day 4: Nerano | Day 5: Positano and Fiordo di Furore | Day 6: Amalfi | Day 7: Sorrento | Day 8: Naples
An Amalfi Coast crewed motor yacht charter has got to be at the top of your summer plans; we know you will be dazzled by the elegant coastline, clifftop towns and authentic Italian restaurants; take a look at our Top 3 Restaurants along the Amalfi Coast for some inspiration! Whilst Amalfi and Positano are popular Italian honeymoon destinations oozing romance and charm, the Amalfi Coast also makes a great family holiday due to the endless activities for all ages.
Take a look below for an example of some places to visit and how your charter could pan out! If you have already booked your villa or hotel and need to get out on the water, we also offer Amalfi Coast day charters, but there is no better way to embrace your holidays than spending one week onboard one of our crewed motor yachts, catamarans and sailing yachts - just get in contact with one of our Charter Experts today to start planning your trip!
Enquire Now Amalfi Coast Yachts
---
Map
Day 1: Naples to Procida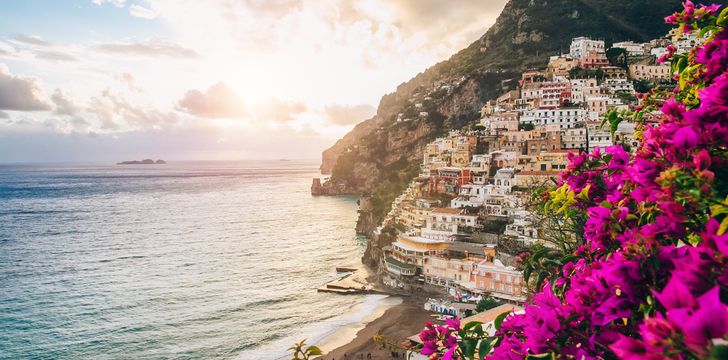 Before embarking on your yacht, why not have a look around Italy's third largest city, Naples. The city of Napoli is remarkable due to its archaeological treasures; the centro storico (historic centre) that was deemed a UNESCO World Heritage Site is absolutely breathtaking, with architectural beauty to be seen everywhere you look! Naples is also a food haven, where you can try some of Italy's best cooking - make sure you try Paccheri con Pesce Spada, a wonderful pasta dish served with swordfish - a local speciality. 
After exploring, meet your fantastic Amalfi Coast yacht charter crew, get settled and begin the cruise over to Procida, the smallest Island off the mainland and the Bay of Naples' best-kept secret. Dine in one of the seaside restaurants whilst enjoying the wonderful fragrance of nearby lemon groves and admiring the picturesque pastel-coloured houses. You could venture to the stunning beachfront Palazzo Petrucci which has the best views of Capri and is a stylish destination for a romantic dinner in Naples. Naples is ideal for exploring by foot, wander through the sun-drenched streets before enjoying a sunset aperitif Aperol by the Marina Grande.
Enquire Now Amalfi Coast Yachts
---
Day 2: Procida to Ischia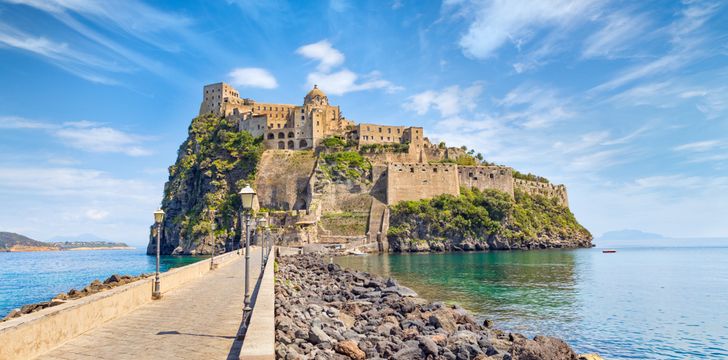 Enjoy a leisurely morning and after breakfast, why not continue onto the volcanic island of Ischia. Your crew can take you to Castello Aragonese, towering high up on the rocks with spectacular views, or take a trip to the Gardens of La Mortella, originally the property of an English composer. Here you can absorb the stunning surroundings and the clear view over the city and harbour of Forio. In the quaint village of Forio, make sure not to miss the thermal baths which are Ischia's pride and joy! The volcanic activity provides thermal springs and volcanic mud, to cleanse and relax. In the evening, head to Lacco Ameno to dine at the finest ristorante on the island: Indaco. Situated in the 5 Star Regina Isabella Hotel, in the centre of Lacco Ameno, this is the only place to be for amazing food, atmosphere and luxury.
Enquire Now Amalfi Coast Yachts
---
Day 3: Ischia to Capri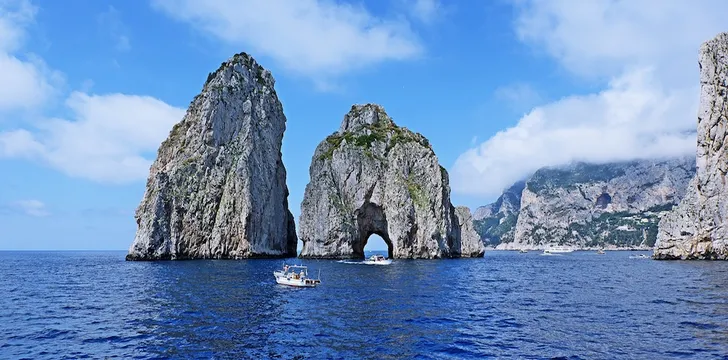 There is no mad rush to leave this morning, so lounge on the sun pads, take a dip in the warm ocean, try out some of the fantastic onboard water toys, or simply read your book on the couch before departing in the late afternoon. It is time to head to Capri! This should excite any shopaholics in the group, as well as foodies or photographers. The 'Blue Grotto' is a popular attraction where you can get extremely close to the boulders onboard your yacht, then dive off the platform and be dazzled by the water shining a brilliant blue. This stylish Italian destination is increasingly popular due to the boutiques, designer shops, restaurants and lemon trees! Be sure to sample Capri's most famous dishes, such as an Insalata Caprese filled with juicy tomatoes, basil, mozzarella and drizzled with local olive oil! For something sweet, try the flourless, almond and chocolate torta Caprese - sure to go down a treat.
Enquire Now Amalfi Coast Yachts
---
Day 4: Capri to Nerano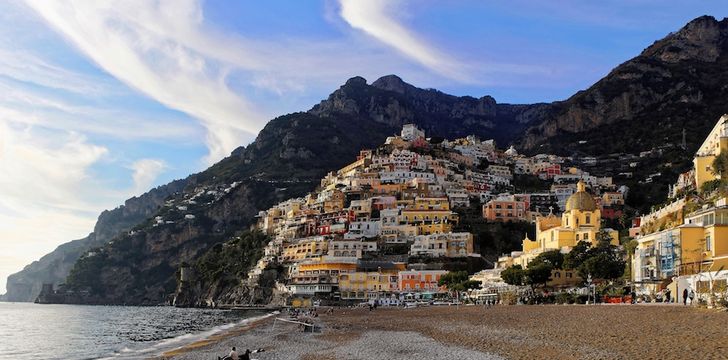 Today proceed to Nerano, a beautiful fishing village situated between Sorrento and Amalfi, and enjoy some time on the Marina del Cantone. Here there is a large beach with beautifully clean and refreshing waters, protected by the mountains and ideal for swimming. All the beachfront restaurants serve the speciality of Nerano, 'spaghetti alla Nerano', so make sure you sample this while you're here! One of our favoruites is Conca del Sogno, where you will enjoy not only the best local Italian cuisine but top quality service and a magnificent view. Get ready for Positano! 
---
Day 5: Nerano to Positano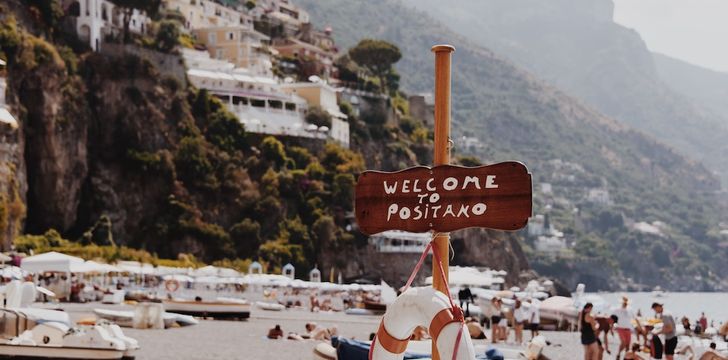 On your fifth day you will cruise down the Amalfi Coast along to Positano, a chic town with peach and terracotta piled on top of each other; explore steep streets flanked with smart restaurants and fashionable retailers, or simply relax in the harbour aboard your luxury yacht! Dine at the worldclass La Sponda Ristorante Positano, a restaurant overlooking the water serving the finest Italan cuisine. If you fancy something a little less formal, head to Da Vincenzo Positano, which serves delectable dishes of grilled octopus and fresh pasta! 
Enquire Now Amalfi Coast Yachts
---
Day 6: Fiordo di Furore, Positano and Amalfi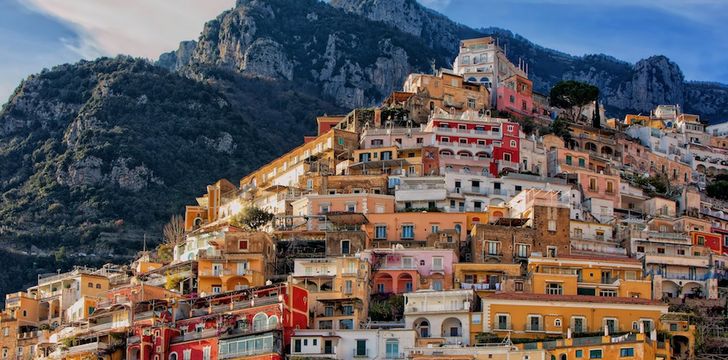 Start the day in the town of Amalfi, having a typical Italian breakfast (an espresso and small pastry) in the picturesque piazza and admire the magnificent cathedral there. Then cruise over to the charming coastal towns of Maiori and Minori, which are renowned for their historic architectural masterpieces, and their pasta making! Make sure you try the local speciality of scialatielli ai frutti di mare which are thick ribbons of fresh pasta, served with local seafood.
Enquire Now Amalfi Coast Yachts
---
Day 7: Amalfi to Sorrento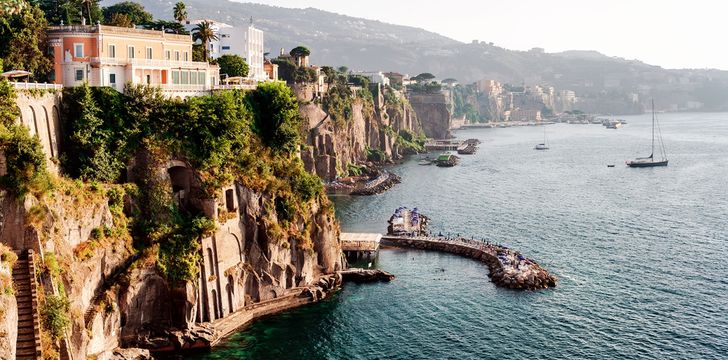 Enjoy the beautiful cruise over to Sorrento; head up to the flybridge and feel the breeze in your hair whilst sipping on a cool Gin & Tonic, and socialising with your friends and family. Lunch will be at anchor on the way, with the opportunity to have a swim before continuing the journey if you need a refreshing dip. If you want to hop on land, go for it! Explore the cobbled back streets and taste the Gelato at Raki; they have a myriad of flavours, including walnut and honey or vanilla and ginger! Stroll back to your yacht for your final night aboard.
---
Day 8: Sorrento to Naples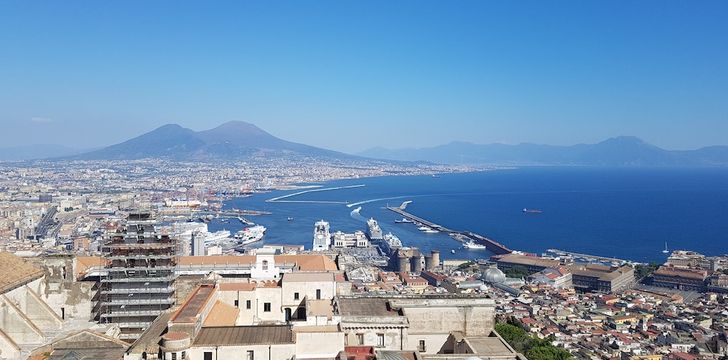 On the last day, cruise over to Naples and disembark your luxury motor yacht - say goodbye to your fantastic crew. We hope you had a fantastic time and look forward to seeing you next summer! Fancy trying different destinations? Other popular places are the French Riviera and Corsica, or if you want something completely different look towards the Caribbean. 
Enquire Now Amalfi Coast Yachts
---
 Key Charter Destinations: French Riviera | Antibes | Corsica | Cannes | Genoa | Positano  | Salerno | Capri | Naples | Pozzuoli
Other Articles of Interest
Charter destinations