Amalfi Coast Crewed Sailing Yachts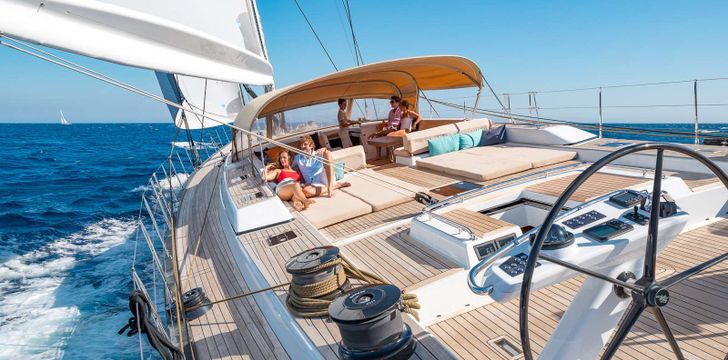 Are you looking for somewhere renowned for its stunningly dramatic topography, rich history and delicious Italian cuisine for your next charter? Well, look no further than The Amalfi Coast. The ideal location to charter one of our luxury crewed sailing yachts, a charter will take you to the wonderful scenic landscapes of this Unesco world heritage site in complete luxury. Chartering a crewed sailing yacht means the best of both worlds: you can enjoy the luxury comforts an onboard crew brings, yet still enjoy the simplicity of sailing.
As part of the Amalfi Coast itinerary, you can also cruise around to the wonderful islands of Capri and Ischia. Here, you can explore the spell-bounding grottos, delight in the spectacular views of the Meditteranean sea and taste some authentic local seafood. Our Boatbookings brokers know everything from where to get the best gelato in Sorrento, to the top Michelin star restaurants. Enquire now to have them plan your bespoke itinerary and recommend their favourite crewed sailing yachts.
Other Articles of Interest
Charter destinations