Amalfi Coast Day Charters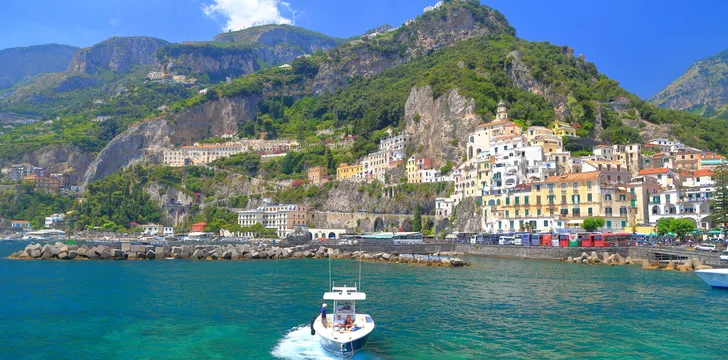 The Amalfi Coast is the perfect destination for an Italian escape, with views of the rolling hills dotted with bronzed houses and rocky coastline that are truly breathtaking. Explore this splendid part of Italy for the day on your very own yacht charter for the ultimate experience. With sun-fuelled foods and local wines, the Amalfi Coast makes for a culinary adventure just waiting to be had! 
Email us at [email protected] today to begin planning the ultimate and most memorable day out in the on the Amalfi Coast! If you're starting from Capri, take a look at our Capri Day Charter Page.
Italy is renowned for its fine food and wines, so there's no better way to visit exclusive restaurants than via your very own yacht. See our Top 3 Restaurants along the Amalfi Coast for a great insight into some of the finest places to eat on your trip!
See the selection of yachts below available for charter on the Amalfi Coast and get in touch today so we can plan your day out! We also have week-long charters along the Amalfi Coast if this is what you're looking for; just get in touch with one of the Boatbookings Team today.
Other Articles of Interest
Charter destinations