7 Day Amalfi Coast Itinerary - Salerno to Salerno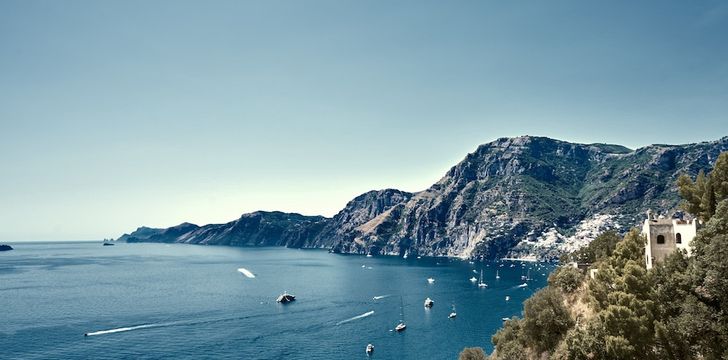 7 Day Amalfi Coast Yacht Charter Itinerary - Discover Salerno, Amalfi, Capri, Ischia, Sorrento, Nerano and Positano
Overview | Day 1: Salerno to Amalfi | Day 2: Amalfi to Capri | Day 3: Capri to Ischia | Day 4: Ischia to Procida | Day 5: Procida to Sorrento | Day 6: Sorrento to Nerano | Day 7: Nerano to Positano | Day 8: Positano to Salerno
Overview
The Amalfi Coast is one of our favourite destinations; with impressive rock structures, clifftop towns and authentic Italian restaurants, this iconic coast is even better in real life than it is in pictures! It is a popular honeymoon destination as the towns are oozing with romance and charm, it also makes a great family holiday due to the endless activities for children and groups. 
Day 1: Salerno to Amalfi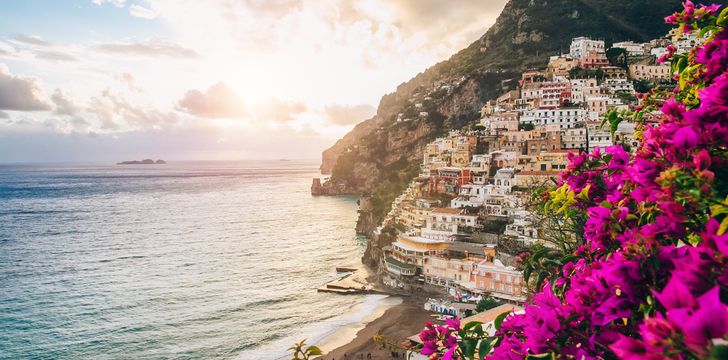 Departing from Salerno, which hosts beautiful medieval buildings and such as the Duomo Cathedral as well as trendy wine bars and boutiques, board your yacht and head to Amalfi! Once you arrive, explore this sun-drenched petite town that has a small beach and winding narrow alleyways entrenched with medieval influences. Take a long, lingering lunch before heading back to your yacht to lounge in the sun for a lazy afternoon.
Day 2: Amalfi to Capri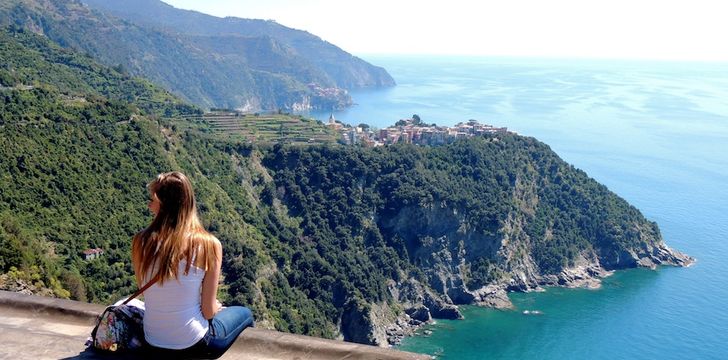 It is time to head to Capri! This should excite any shopaholics in the group, as well as foodies or photographers. The 'Blue Grotto' is a popular attraction where you can get extremely close to the boulders with your luxury yacht, then dive off the platform and be dazzled by the water shining a brilliant blue. This stylish Italian destination is increasingly popular due to the boutiques, designer shops, restaurants and lemon trees! Be sure to sample Capri's most famous dishes, such as an Insalata Caprese filled with juicy tomatoes, basil, mozzarella and drizzled with local olive oil! For something sweet, try the flourless, almond and chocolate torta Caprese - sure to go down a treat.
Day 3: Capri to Ischia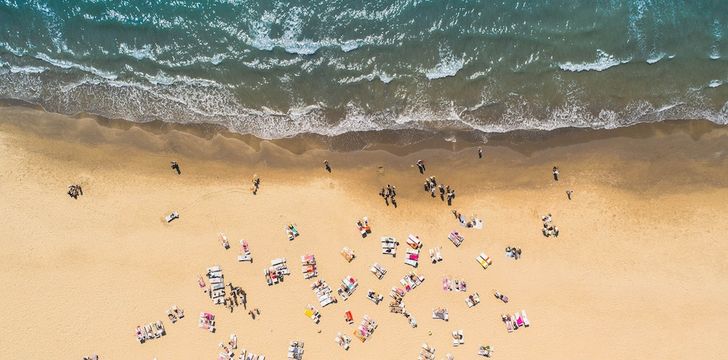 Enjoy a leisurely morning and then continue onto the volcanic island of Ischia. Your crew can take you to Castello Aragonese, towering high above on the rocks. Absorb the stunning surroundings and the clear view of the city and harbour of Forio. In the quaint village of Forio, make sure not to miss the thermal baths which are Ischia's pride and joy! The volcanic activity provides thermal springs and volcanic mud, to cleanse and relax. Head over to Ischia Porto, which is lined with bars and restaurants where you can also find clubs if you fancy having a dance with some locally produced wine in hand!
Day 4: Ischia to Procida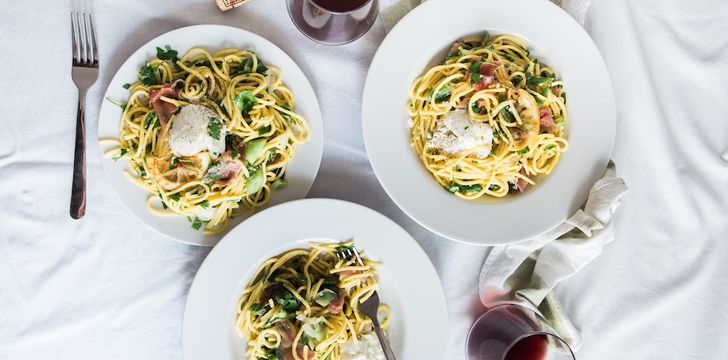 Today, cruise over to Procida, the smallest Island off the mainland and the Bay of Naples' best-kept secret. Dine in one of the seaside restaurants whilst enjoying the wonderful fragrance of nearby lemon groves and admiring the picturesque pastel-coloured houses. Ideal for exploring by foot, wander through the sun-drenched streets before enjoying a sunset aperitif by the Marina Grande.
Day 5: Procida to Sorrento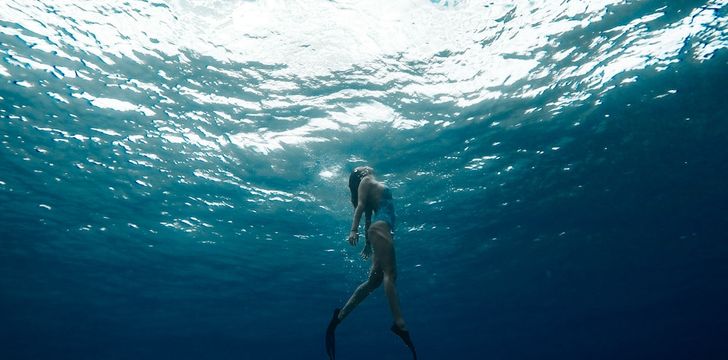 Enjoy the beautiful cruise over to Sorrento; relax on your aft deck and feel the breeze in your hair whilst enjoying a refreshing drink, and socialising with your friends and family. Lunch will be at anchor on the way, with the opportunity to have a swim and perhaps snorkel before continuing the journey if you need a refreshing dip. If you want to hop on land, go for it. Explore the cobbled back streets and taste the Gelato at Raki; they have a myriad of flavours, including walnut and honey or vanilla and ginger! 
Day 6: Sorrento to Nerano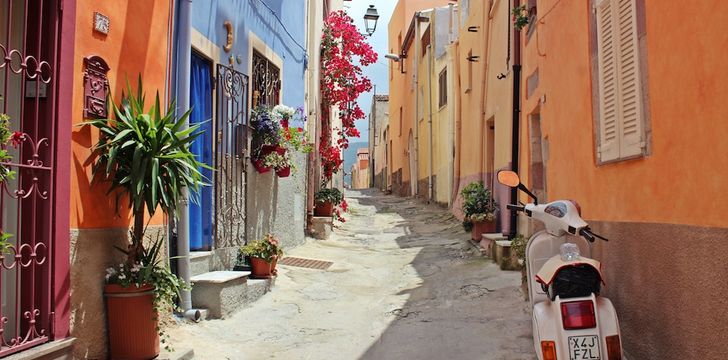 Today proceed to Nerano, a beautiful fishing village situated between Sorrento and Amalfi, and enjoy some time on the Marina del Cantone. Here there is a large beach with beautifully clean and refreshing waters, protected by the mountains and ideal for swimming. All the beachfront restaurants serve the speciality of Nerano, 'spaghetti alla Nerano', so make sure you sample this while you're here.
Day 7: Nerano to Positano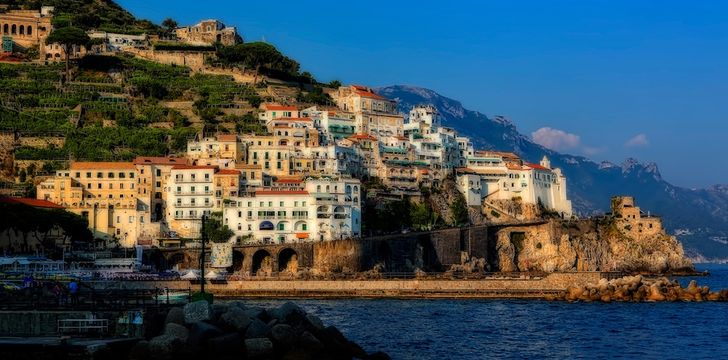 On your penultimate day, head to Positano, a chic town with peach and terracotta piled on top of each other; explore steep streets flanked with smart restaurants and fashionable retailers, or simply relax in the harbour aboard your luxury yacht! Dine at the easy going and unassuming Da Bruno, a restaurant overlooking the town serving simple dishes southern-Italian style. If you fancy something a bit more glamorous, head to Next2, an alfresco restaurant facing the sea that serves delectable dishes of grilled octopus and fresh pasta! Head onto Fiordo di Furore, a little town with a natural port that appears as a crack in the hillside. This peaceful town is perfect to relax as you sit back on your luxury yacht with a sundowner in hand.
Day 8: Positano to Salerno, disembarkation
On the last day, cruise back to Salerno, disembarking your yacht after a truly incredible trip along the Amalfi Coast!
We hope you had a fantastic time and look forward to seeing you next summer! Fancy trying different destinations? Other popular places are the French Riviera and Corsica, or if you want something completely different look towards the Caribbean. 
Enquire Now! Amalfi Coast Yachts for Charter
Key Charter Destinations: French Riviera | Antibes | Corsica | Cannes | Genoa | Positano  | Salerno | Capri | Naples | Pozzuoli
Other Articles of Interest
Charter destinations