The Caribbean island of St. Lucia is one of the jewels of the Windward Islands. With its endless banana plantations, picturesque hamlets and stunning harbours it is a constant reminder of an older Caribbean before tourism really took off.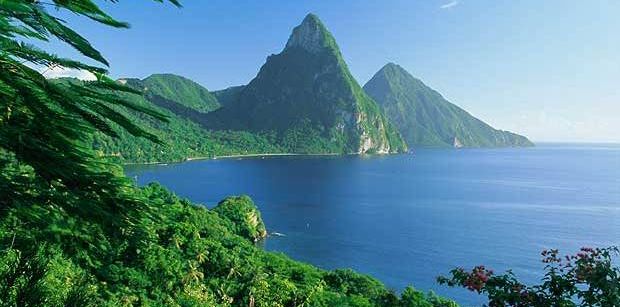 One of our guests, Andy, recently returned from a week of idyllic sailing, and could not wait to share his experience!
When we got off the plane in Vieux Fort, St Lucia, I immediately noticed the wind. At first I was a little concerned; it was strong and as most of my sailing takes place on the Great Lakes in Canada, the Ocean seemed a bit daunting. We immediately departed to the boat in Rodney Bay, which meant that we got to see some of St Lucia before we boarded. It is a truly  beautiful Island with high and low winding roads through rolling banana plantations and old volcanic mountains covered with lush plant life.