7 Day Porquerolles Bareboat Sailing Itinerary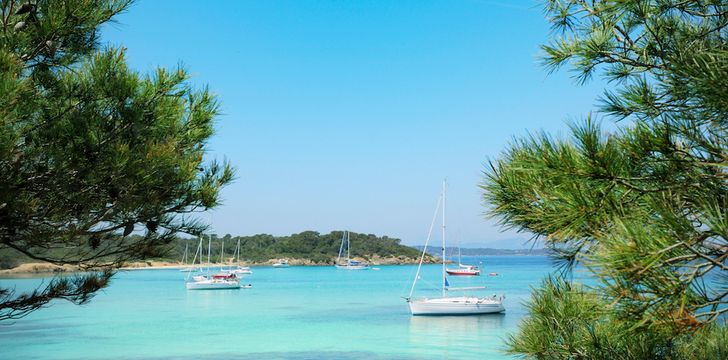 Rent a Bareboat Monohull or Catamaran and Discover the Charm of Port Pin Rolland, Le Lavandou, the Porquerolles and St Tropez on a Weekly Charter
St Tropez | Ile du Levant & Port Cros | Iles de Porquerolles
---
Overview
The French Riviera is a stunning place to explore, particularly on one of our bareboat sailing yachts. This beautiful region of France provides the perfect combination of sophisticated yet bustling cities, such as Cannes and St Tropez, as well as quaint and peaceful seaside villages and islands of the Îles Porquerolles national park. The freedom of a bareboat sailing yacht will enable you to discover the Côte d'Azur with ease, and with the guidance of our Boatbookings experts bespoke itinerary, enable you to have an authentic sailing experience like no other!
For some inspiration, please find our sample itinerary of Porquerolles below.
French Riviera Bareboat Yachts
---
---
Day 1: Port Pin Rolland to Embiez Island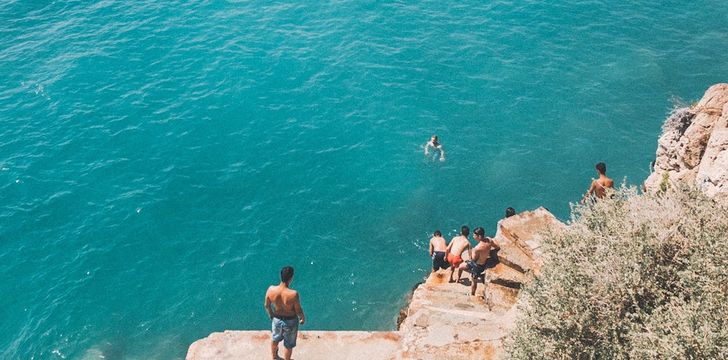 Embark your French Riviera bareboat yacht charter at Port Pin Rolland and set sail towards Embiez Island. Given there are no cars on the island and the only way to get around is on a bike or by small electric vehicle, Embiez is the perfect place to settle into life onboard. The island is protected and therefore a number of wild birds such as Herons and Kingfishers can be spotted. There are a few shops closer to the port, as well as secluded coves to explore by paddleboard. Get the BBQ lit and enjoy some stunning Provencal Seafood, along with your preferred Rose wine. 
---
Day 2: Embiez Island to Île d'Hyères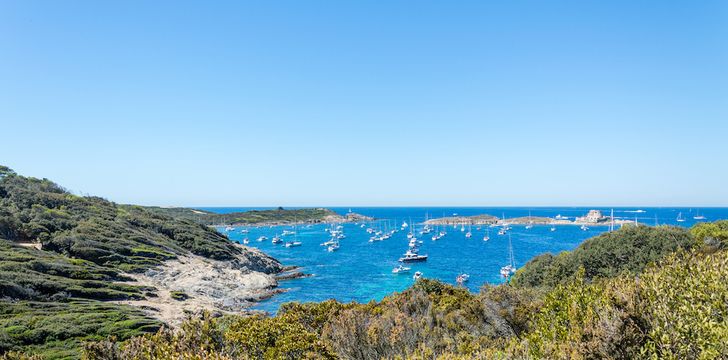 Venture onto Île d'Hyères today; with the smell of pinewood and eucalyptus in the air and stunning white sandy beaches, you will be sure to find complete peace and tranquillity here. Hire bikes and explore the nature trails around the island and have a picnic on the beach and dip your feet in the sparkling clear waters to cool down! Dine at L'Olivier, an exquisite Michelin starred restaurant at Le Mas de Langoustier hotel, situated overlooking the Langoustier bay that is simply breathtaking. 
---
Day 3: Île d'Hyères to Port Cros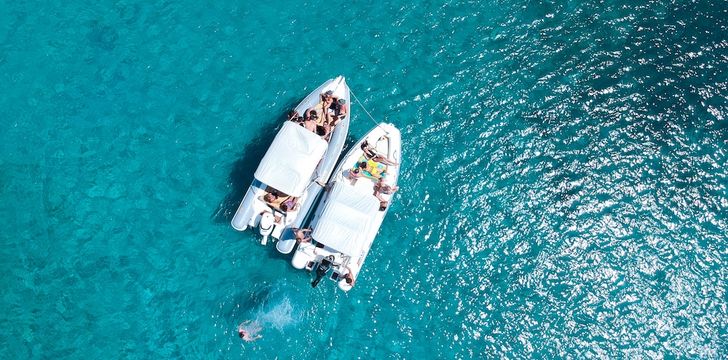 Travel the short distance over to the Île de Port-Cros, which is France's smallest national park, ensuring the protection of the island's abundance of rare and endangered species including 144 bird species and 180 fish species. This really is the ideal place to snorkel and swim in the turquoise waters, admiring the spectacular marine life and natural surroundings. Set up anchor here for the night and embrace the wild and untouched surroundings; in the evening, enjoy some sundowners from the comfort of your yacht as you watch the sunset from this little island!
Porquerolles Bareboats Enquire
---
Day 4: Port Cros to St Tropez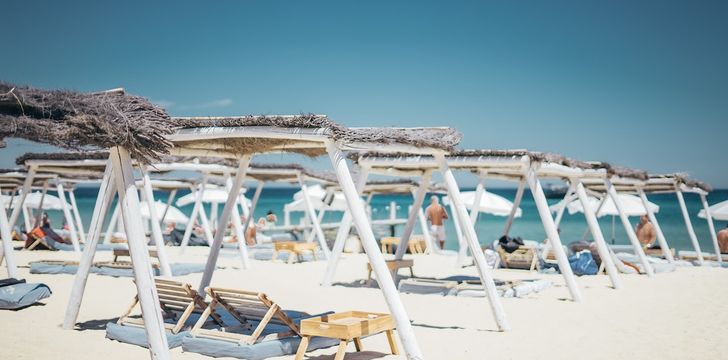 Spend the morning in beautiful Port Cros before heading towards the iconic town of St Tropez. We would recommend spending the day around Cap Taillat to enjoy the stunning anchorages and cerulean waters. For those looking to soak up the French Riviera ambience, you have to spend the day at a beach club on Pampelonne beach. Club 55 is the iconic restaurant made famous by Brigitte Bardot, whilst Nikki Beach is better for younger groups looking to kick back and relax to the latest house music. You can spend the evening anchored in the Baie de Canabiers, very close to St Tropez town. 
French Riviera Bareboat Charter Yachts
---
Day 5: St Tropez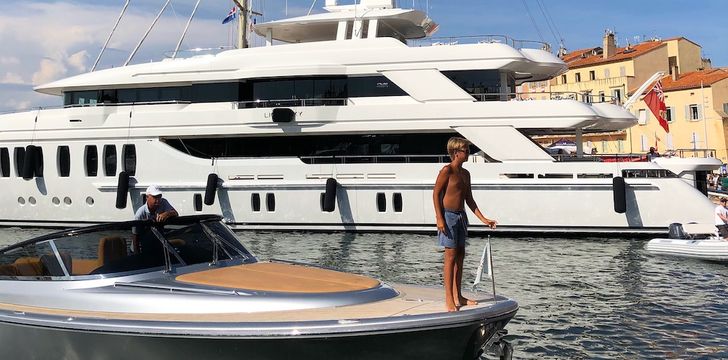 Spend the morning ambling around the markets of St Tropez and pick up some fresh patisseries for your group. St Tropez has so much to offer but the day should start off slowly, sitting in Le Senequier and people watching. Whether you're into fashion or prefer to spot celebrities as they disembark their superyachts, you will be transfixed for hours. Stroll through the glamourous streets heading to one of the many restaurants to dine in the evening; if you fancy a night out, head to VIP Room where you can dance until the early hours of the morning.
French Riviera Bareboat Charter Yachts
---
Day 6: St Tropez to Port Cros / Porquerolles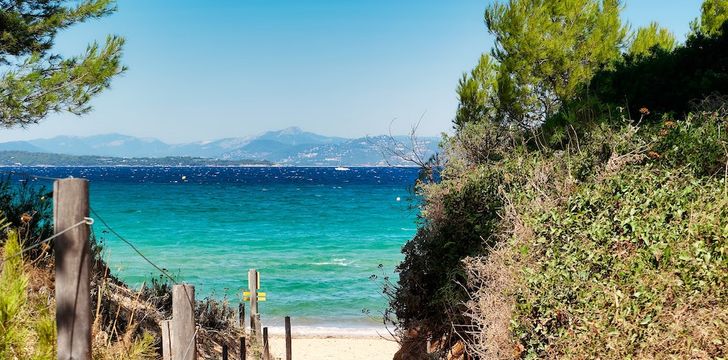 Day 6 will take you from the buzzing St Tropez back to tranquillity. We would recommend departing early back towards the Porquerolles with a pit-stop at Cap Lardier. There is no better place to enjoy quality family time, swimming and playing in the crystal clear waters. Move on to Port Cros for the afternoon before moving to Plage Notre Dame for your last evening onboard. Arrive in time for sunset as you raise your glass to an epic adventure along the French Riviera.
French Riviera Bareboat Charter Yachts
---
Day 7: Disembark from Port Pin Rolland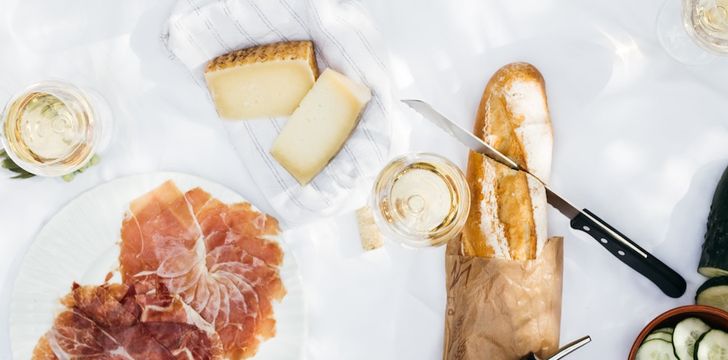 On your final day, spend the morning enjoying some last few moments in the sun and making the most of your time onboard; enjoy a classic French snack of charcuterie, fresh bread and white wine before you depart. It will have been an unforgettable charter vacation onboard your bareboat yacht, making you want to return to the French Riviera year after year!
Inspired? Enquire today to explore the hushed haven of Porquerolles. Alternatively, for a slightly more luxurious escape, discover our crewed options below.
See our French Riviera Crewed Sailing Yachts Enquire Now!
---
Key South of France Yacht Charter Destinations: St. Tropez | Antibes | Nice | Cannes | Monaco | St Jean Cap Ferrat | Corsica
Other Articles of Interest
Charter destinations