Portofino Yacht Charter and Boat Rental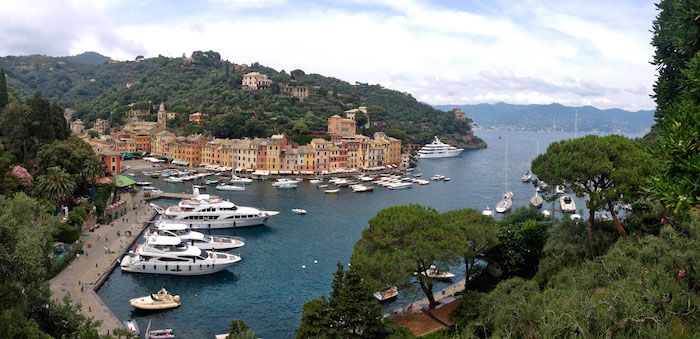 Portofino is a must stop yacht charter location, for any charter in the Italian Riviera. Many call it the most beautiful port in the world.
Hidden in a tiny creek, out of sight and almost inaccessible, is an ancient fishing village that has become an international symbol of the Italian Riviera's style and class. Portofino has long been the popular choice for the chic-est of families, who return year after year.
Antiquated villas are dotted in and around the hills amongst acres of olive groves, with views to the rocky shores of the Ligurian Sea. Explore Portofino on a Day Charter with friends and family for an incredible day out!
Portofino's town square and harbour, surrounded by brightly painted houses, has defined Portofino through the ages and epitomises its status as a rustic yet elegant, provincial yet cosmopolitan port. Nearby gorgeous places that you must see are Cinque Terra and La Spezia!
Away from the bustle of the village, the Portofino Natural Park offers relaxing walks with breath-taking views from the promontory. For those who prefer underwater adventures, the protected reef is a submarine fantasy-land of red coral reefs, deep cliffs that plummet to the sea bed and wrecks that wait to be explored.
Portofino Yacht Charter - we highly recommend a stop in Portofino if you are cruising in the French and Italian Riviera, and have created a video to show you the glories of chartering around Portofino.
Contact us and we will develop your itinerary and recommend the right charter yacht to see Portofino in style!
Other Articles of Interest
Charter destinations