Greek Sailing and Luxury Yacht Itineraries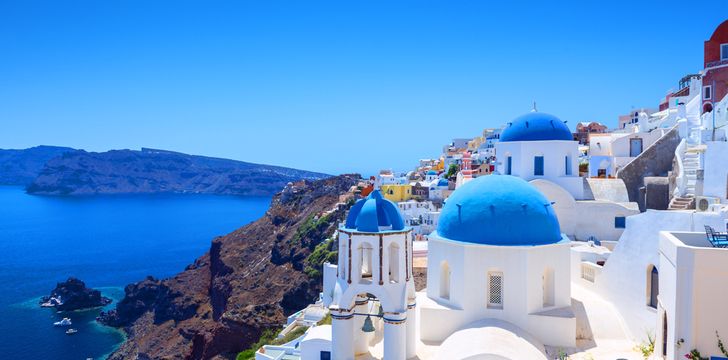 Greece Yachting and Holiday Itineraries
With over 3000 Islands in Greece, there are unlimited possible itineraries! Here are a few of our favorite ones, taking you to all of the key island groups - Cyclades, Ionian, Saronic, Sporades and Doedecanese.  Putting together an itinerary requires matching the goals and preferences of your individual party members - do they want primarily history, water sports, relaxation, dining and dancing, and do they want to sail/cruise a lot or stay put.  All itineraries are just outlines and suggestions; our brokers can help you determine the right ones for you.
Enjoy!




Athens to Santorini Charter Yacht Itinerary
See our Greece Charter Yachts A yacht charter in Greece provides countless picture-perfect islands where ancient villages tumble down into beautiful bays. Imagine twinkling turquoise waters, ancient town walls, swee...
[Read on]

Dodecanese Islands Motor Yacht Itinerary
Two Week Itinerary | Map | History of The Islands Flora and Fauna | A Snapshot of the Islands | Greece Itineraries The Dodecanese Islands lie in a crescent chain along the Asian Turkish coast curving west to...
[Read on]

Our Greece Charter Yachts
Boatbookings will leave no stone unturned in finding the perfect yacht for your Greek yacht charter. See a selection of our Greece Charter Yachts or simply contact us and we'll recommend the best boat for you.
Contact us for a Personalised Charter Proposal
Our Top Rated Greece Charter Yachts
See our Greece Yacht Charter FAQ
Other Mediterranean Yacht Charter Destinations: the Italian Riviera | Sicily | Sardinia | the French Riviera | Monaco | Corsica | Mallorca | Ibiza | Croatia
Other Articles of Interest
Charter destinations