Athens to the Ionian Islands Crewed Motor Yacht Itinerary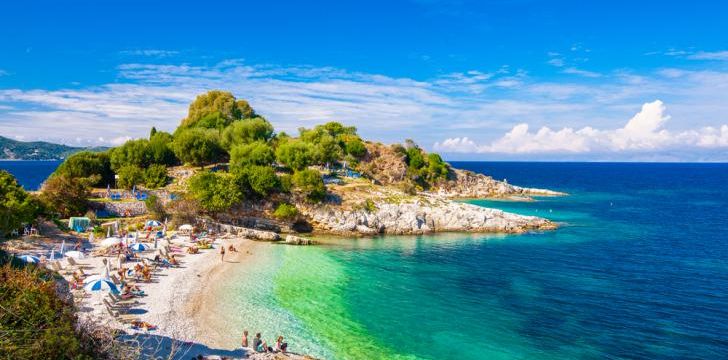 Greece 8 Day Crewed Motor Yacht Itinerary in the Ionian Sea
Athens - Corinth Canal | Kefalonia | Kefalonia - Lefkas | Lefkas - Ithaki 
Ithaki - Zakynthos | Zakynthos - Killini | Killini - Nafpaktos | Nafpaktos - Corinth Canal - Athens 
---
Day 1 - Athens and the Corinth Canal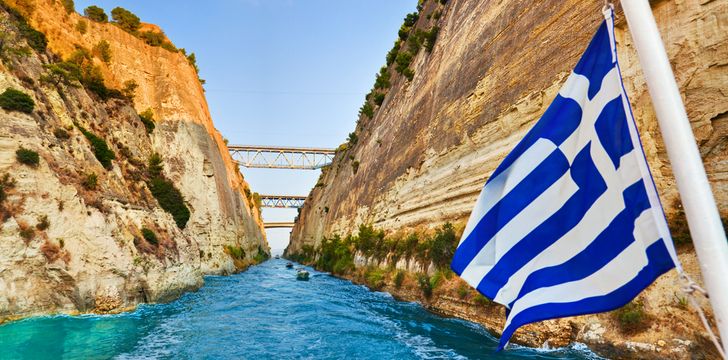 Embark in Athens and head southwest to the Corinth canal, which connects the Gulf of Corinth with the Saronic Gulf in the Aegean Sea. It cuts through the narrow Isthmus of Corinth and separates the Peloponnesian peninsula from the Greek mainland and therefore effectively making the former an island. The canal is 6.3 kilometers long and the crossing is a truly unique experience not to be missed. Spend the late afternoon around the bays of Galaxidi and then celebrate your first night onboard with traditional Greek Mezze, Pork Souvlaki, and zesty Tzatziki. Get ready for Kefalonia!
---
Day 2 - Kefalonia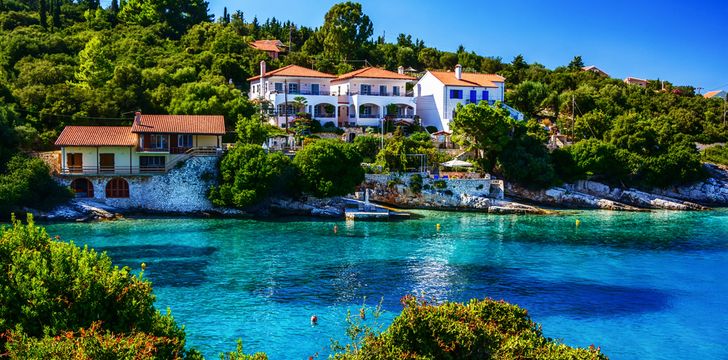 This historical island is located in the center of the Ionian Islands and one of the most visited each year. Offering stunning coastlines with beautiful bays, there is no better place to kick back and relax with your book. Kefalonia has starred in many movies, such as Captain Corelli's Mandolin, yet it is even more stunning in real life. Lithostroto lays on a hill 130 meters above sea level and is well worth strolling through the picturesque streets lined by mansions and dotted with little tavernas full of geraniums and jasmine. Of interest is the Church of St Nicholas, famous for its carved wooden icon screen, and Ayía Paraskeví, which has the zodiac cycle inlaid in its floor and a sundial in its forecourt. You will also enjoy a host of superb Taverna's serving the finest local produce and Greek gastronomy,
---
Day 3 - Kefalonia and Lefkas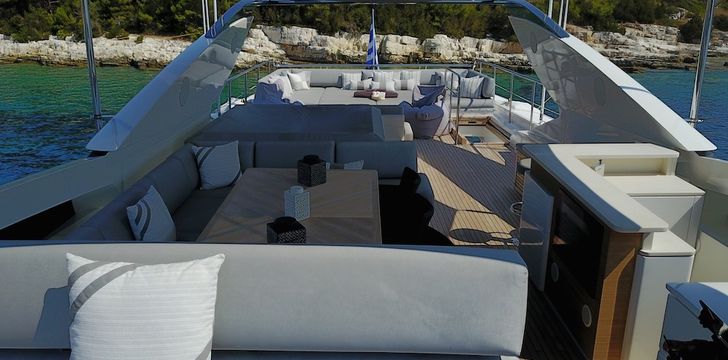 Breathtaking scenery, crystal clear waters, and sandy beaches have made this island a must-see destination, so we have recommended a second day to discover even more. Aside from the obvious, Kefalonia offers much more, picturesque villages, the National Park of Mount Ainos, great dining, and fantastic nightlife. Spend your days in beautiful anchorages enjoying your motor yacht's water sports - we would definitely recommend making full use of the paddle boards and seabobs to whizz around the beautiful bays. 
---
Day 4 - Lefkada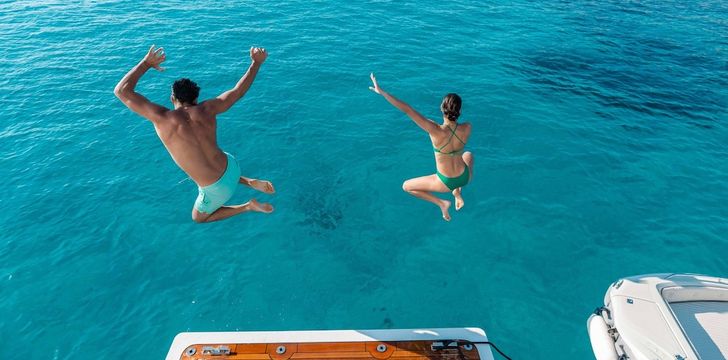 Lefkada is a very green island, which has kept its genuineness despite the thousands of visitors it receives every year. This island is popular for its bright color houses and the hospitality of its people, as well as wonderful beaches. A tranquil destination, yet one that has much to offer every single yacht charter guest. You will spend days relaxing taking in the spectacular scenery before sampling fantastic local fresh food, waterfalls and charming villages at night. 
---
Day 5 - Ithaki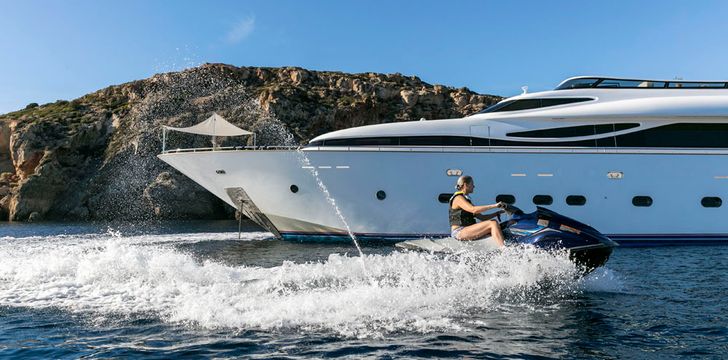 Home of Ulysses and Homer, this is a small stunning island, surrounded by greenery and transparent waters. Because of its tiny size, and slightly difficult access, it does not attract mass tourism; therefore it has one of the clearest seas in the Mediterranean. If you're looking for peace and quiet in a little paradise, this is your place. You can take your time and dive into the crystal clear waters for snorkeling or even better, go underwater with your Seabobs. Keep an eye out for turtles! You will have built up quite an appetite so enjoy simply grilled local fish with homemade Taramasalata and a healthy Greek salad. Yum! 
---
Day 6 - Zakynthos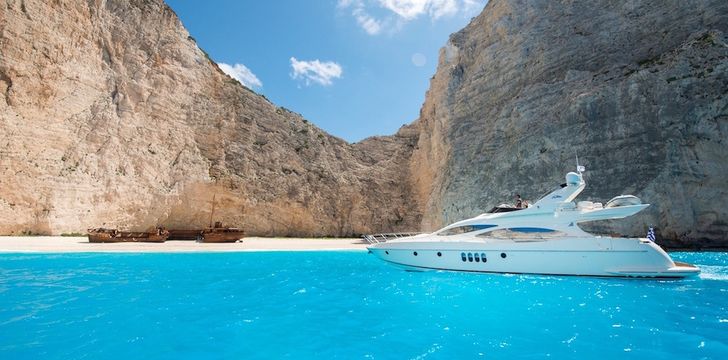 Also known as Zante, this island receives the yearly visit of an endangered and very rare species of turtles called Caretta- Caretta, which come to the island during their reproductive period to lay their eggs in its long sandy beaches. Enjoy the lush green scenery as you sail the coast of this beautiful island. Head for the west coast to see the beautiful mountains that slope into the azure waters. A haven of beauty and tranquility, Zakynthos is one of the most beautiful and special islands in Greece. Don't forget your camera so you can make all of your Instagram followers jealous of your adventures! 
---
Day 7 - Killini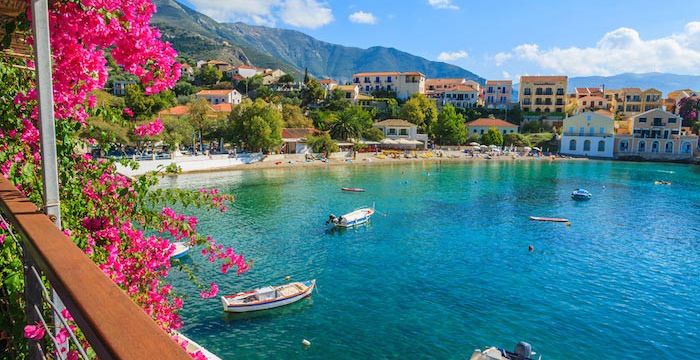 The small country town of Killini is located about 43km to the northwest of the city of Pyrgos and is one of the most important ports in Greece. From ancient years, this island has been famous for its natural thermal springs and mud that have been used for generations to treat skin conditions, arthritis, and asthma. This is still the place today to spend a day of relaxation and you can visit them a short distance from Kastro Kyllini Village.
Náfpaktos (Naupaktos) is a charming little port on the north side of the Gulf of Corinth. It was known to the Venetians as Lepanto, and became famous as the scene of the naval battle of Lepanto in 1571. This beautiful town is one of the most popular destinations in Sterea. Full of history and tradition, you will find proof in its narrow cobbled streets and the castle, unique in Europe.
Other Articles of Interest
Charter destinations