Dodecanese Islands Motor Yacht Itinerary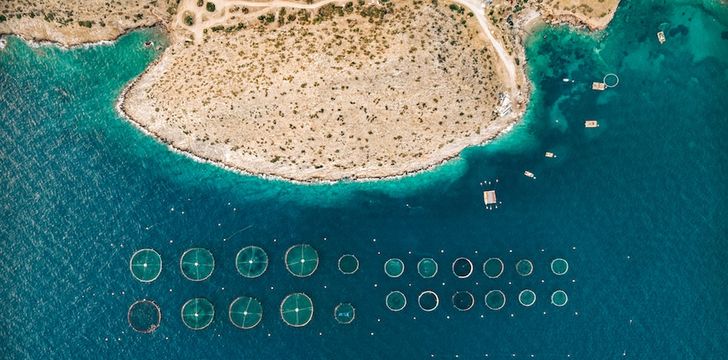 Two Week Itinerary | Map | History of The Islands
Flora and Fauna | A Snapshot of the Islands | Greece Itineraries
---
Two Week Dodecanese Islands Yachting Itinerary
The Dodecanese Islands lie in a crescent chain along the Asian Turkish coast curving west towards Crete, and are suited to both motor and sailing yacht charters. A Dodecanese yacht charter vacation caters to a wide audience, with their rustic and rugged landscapes, clear blue ocean stretches and generally less touristy than the Cyclades and other parts of Greece. Greece is one of the world's most diverse countries, and it's fair to say that if you went to Mykonos and Athens in the same week, you would be forgiven for thinking you had been to two different countries.
While the Dodecanese islands are fairly bare of vegetation, several islands are abundant with natural springs, especially Kos and Rhodes (Rodos), which are also relatively green and wooded. Their inhabitants live off of farming, sponge-fishing (the Dodecanese forms the base of the Greek sponge-fishing fleet), and increasingly, tourism and luxury charters.
A step-by-step:
Departure/return base Rhodes
1st Day Rhodes
2nd Day Simi 23 NM
3rd Day Palon (Nisiros) 32 NM
4th Day Kos 21 NM
5th Day Leros 27 NM
6th Day Patmos 20 NM
7th Day Lipsos 10 NM
8th Day Levitha 23 NM
9th Day Kalimnos 27 NM
10th Day Astipalaia 39 NM
11th Day Tilos 53 NM
12th Day Halki 14 NM
13th Day Lindos (Rhodes Island) 49 NM
14th Day Mandraki Marina 23 NM
Map of Itinerary
---
History of the Dodecanese Islands
The name "Dodecanese" (meaning 12) came into use in 1908 when twelve islands of this group excluding Lipsi, Kos and Rhodes but including an outsider, Ikaria, protested about their deprivation of the special privileges and tax exemptions they had been granted in the 16th century by the Turks.
Like most of the Greek Islands, the Dodecanese are the tops of mountains that stood on the plain of the Aegean before they were flooded. They are situated between the islands of Crete, the Cyclades, lkarias, Samos and the Asia Minor seaboard an other very interesting cruising grounds for sailing and motor yachts.
The Island group includes the larger islands of Kos, Lipsi, Patmos, Leros, Symi, Kalymnos, Astypalea, Nisyros, Tilos, Rhodes, Khalki, Karpathos and Kasos, together with some 40 smaller islets and rocks. Apart from the twelve main islands, which gave the name to the complex, the islets of Lipsi, Pserimos, Agathonisi, Sari, Kastellorizo, Levitha, Giali, Kinaros amongst other islets, barren islets and rock peaks, all constitute the group of islands known as the Dodecanese.
---
Flora and Fauna
The Dodecanese Islands host forests and bush lands of pine, cypress, wild olive, cedar, mastic, arbutus bush and holly.There is also a variety of annual and long lasting turf, aromatic plants (oregano, thyme, lavender), carob and olive trees. This all makes for a rich mosaic of plant varieties.
Often on the islets unique plant and animal species have been observed (especially reptiles and invertebrate), remnants of an isolated evolution and adaptation to the unique conditions, which were created when these islets were cut off from the larger islands. Rare species of birds such as birds of prey small hawks, wild pigeons, herons and cormorants find refuge in the many caves, crevices in the rocks, high rocky formations and dangerous dins.
See our Dodecanese Islands Yacht Charter Guide
---
A Snapshot of the Key Dodecanese Islands
Agathonisi Agathonisi is the north-most islet of the Dodecanese island complex. It has an impressive coastal configuration and many beautiful windless bays.
Astipalea (Astypalia) Astypalea, called Ichthyoessa (Island of the Fish) by the ancients for its rich fisheries. It resembles two islands linked by a natural bridge.
Halki Halki looks like a part of Rhodes but without the great current of tourism. It is a mountainous island and ideal for those who wish for peaceful holidays. Kalimnos An island of barren rock, golden beaches and tiny green valleys. It owes its fame to its celebrated sponge fishers. Karpathos An oblong island and the third largest in the Dodecanese. Boasts incomparable natural beauties and traditions jealously guarded by its inhabitants.
Kassos This is land is at the southern end of the Dodecanese towards Crete via the Carpathian Sea. Kastelorizo (Megisti) A small but heroic island to the east end of the Aegean. An outer link of the wondrous Dodecanese chain it used to be called since Antiquity, Megisti mean 'maxima'.
Kos This island gave the world Hippocrates – the father of medicine. It looks like a huge floating garden and the city is built along a wide bay and catches the eye from the very first moment.
Leros A generally mountainous island with deep bays often full of green vegetation. Also picturesque valleys and dented coasts. Lipsi A small charming island with magnificent beaches. You will also find picturesque charming tavernas which serving fresh fish and local wine.
Nisyros Approaching Nisyros by boat you cannot fail to be deeply impressed by the visual image. It has perfectly white houses, dense greenery, and the colors of the volcanic soil. Patmos Called Jerusalem of the Aegean, Patmos is an island of ascetic austerity. It is made of rock and bays and surrounded by seagull islands.
Simi (Symi) Is mainly a rocky island, except for its southern part which is covered with pines as well as mulberries and fruit-bearing trees.
Tilos An island with iconic sandy beaches, full of springs and streams and Genoan towers. It is uncrowded and there are few tourists.
---
Other Greece Yachting and Boating Itineraries
We have itineraries for every set of islands in Greece:
Athens to Ionian Sea Itinerary - Lefkas - Ithaki - Zakynthos - Killini - Nafpaktos
Corfu to Lefkada in the Ionian Islands
Saronic and Cyclades Sailing itinerary - Poros, Paros, Mykonos, Sifnos
Cyclades Sailing Itinerary - Athens to Santorini
Cyclades and Saronic Sailing Itinerary - Kalamaki, Sounion, Ios, Santorini, Milos, Hydra
---
Our Greek Charter Yachts
Boatbookings can find you the ideal charter yacht in Greece. Click here so see our Greece Charter Yachts or simply contact us and we'll recommend the best boat for you.
Suggest the right charter boats for me
Similar Destinations: The Italian Riviera | Sicily | Sardinia | the French Riviera | Monaco | Corsica | Mallorca | Ibiza | Croatia
Other Articles of Interest
Charter destinations