Greece Bareboat Sailing Yachts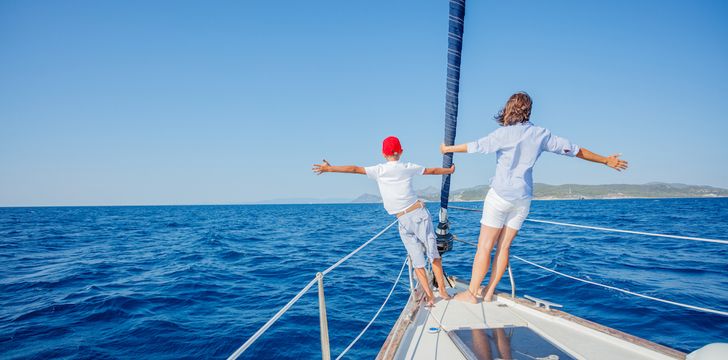 With connecting flights from all over the world, starting your greek charter from Athens couldn't be easier wherever you're traveling from. From Athens, you can choose to sail in the direction of the Dodecanese, the Saronic, the Ionian or the Cyclades Islands. 
Greece is one of our most popular destinations for sailing, with more than 14,000 km of coastline and over 3000 islands to explore, there is always something new to see. Offering a variety of sailing areas with differing conditions, breathtaking landscapes and sheltered anchor bays, a sailing holiday in Greece is ideal for everyone. Each stop on your charter has an individual identity and with that comes local cuisine, local culture, and local tradition. Act like a local at one of the typical Greek tavernas or try out one of the up-and-coming beach clubs in Santorini or Mykonos.
For a quote tailored to your needs and advice from experts on both destinations and yachts, contact one of our brokers today.
Our Greece Yacht Charter Guide Enquire Now!