Cyclades Crewed Motor Yachts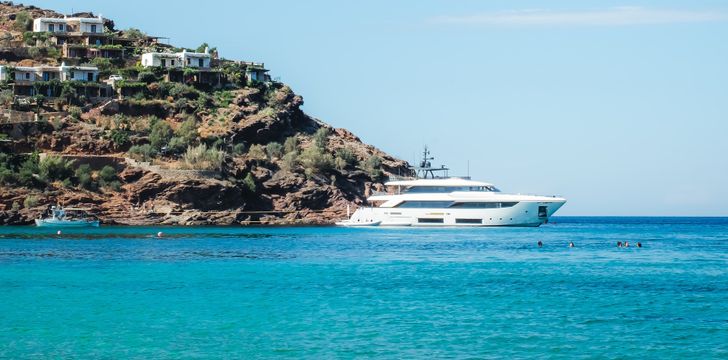 This is the holiday you have been dreaming of! The Cyclades are the most famous of the Greek islands with everything to offer. The proximity to each other, quintessentially Greek whitewashed buildings, turquoise waters, dramatic rock formations and white sandy beaches make them one of the finest sailing destinations worldwide. Not to mention the people of Greece who are hospitable, kind, funny and all speak very good English and other languages.
Whether you charter a yacht in stylish Mykonos, legendary for its sophisticated nightlife, or Santorini, the volcanic island known for its traditional villages, dramatic views and lovely wines, the experience will surely captivate you. For those who want to liven things up the island of Ios is a renowned party island so get the champagne pouring and the music blasting!
More tranquil destinations include breathtaking Amorgos, Andros or Naxos, but the choice does not end here, we can propose unforgettable routes to suit your needs. Greece is the perfect combination of idyllic towns and stunning coastal paths. Splash around in the glistening water in the morning then explore the bustling towns after lunch in an authentic Greek restaurant.
Other Articles of Interest
Charter destinations