7 Day French Riviera, Corsica & Sardinia Crewed Motor Yacht Itinerary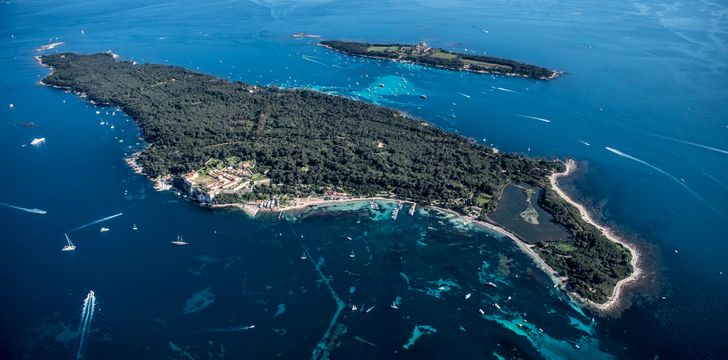 Discover the enchanting French Riviera, Corsica and Sardinia on this exclusive 7 day luxury crewed motor yacht charter
Day 1 - French Riviera | Day 2 - Calvi | Day 3 - Ajaccio | Day 4 - Propriano | Day 5 - Bonifacio | Day 6 - La Maddalena | Day 7 - Porto Cervo
---
Overview
This glorious French Riviera to Corsica and Sardinia crewed motor yacht itinerary will take you to some of the most exclusive yacht charter destinations; namely Calvi, Ajaccio, Propriano, Bonifacio, La Maddalena and Porto Cervo. 
Where else will you find Michelin starred dining, Haute Couture boutiques and exclusive nightlife so close to natural parks and quiet anchorages for water sports? Corsica and Sardinia are the true gem of the Mediterranean and will leave you feeling enchanted.
This is, without a doubt, one of the most successful and desired yacht charter itineraries, so much so that our clients come back every year. You can also combine a Sardinia itinerary with the Pontine Islands and Amalfi Coast and our Brokers know the best yachts to show you the way! 
Enquire Now Corsica and Sardinia Crewed Motor Yachts
---
Day 1: French Riviera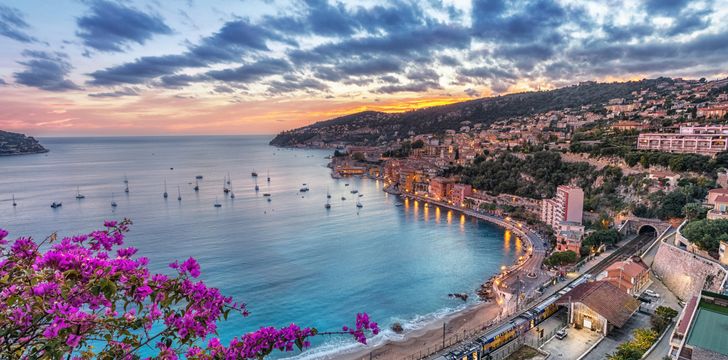 Embark upon your 7 day crewed motor yacht charter from the French Riviera, the most glamorous destination in the Mediterranean. If you decide to depart from Cannes, we would recommend spending the day around Les Iles de Lerins with lunch at La Guérite, one of the most spectacular scenic spots and dining experiences in the South of France. Departing from St Tropez will allow you to try out Nikki Beach and Club 55 St Tropez, or perhaps the quiet anchorages of Cap Taillat as you settle into life onboard. Embark in Monaco and spend the day relaxing around the popular Villefranche Sur Mer and St Jean Cap Ferrat, two of our favourite French Riviera yacht charter destinations. You will cruise overnight to begin your adventure down Corsica's west coast the following day.
Enquire Now Corsica and Sardinia Crewed Motor Yachts
---
Day 2: Calvi and Girolata National Park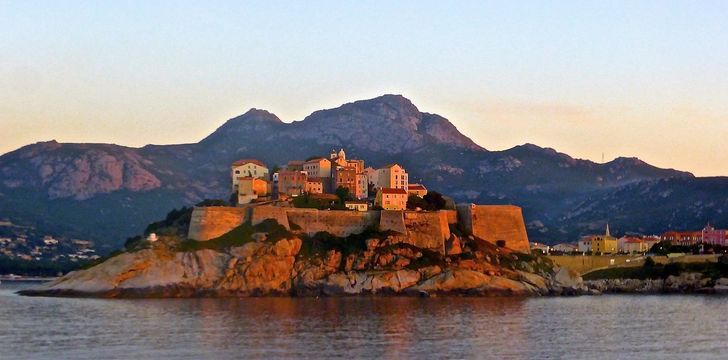 This morning you will wake in the delightful Corsican port town of Calvi. Here you will find a beautiful old citadel, long ramparts and a quaint marina, perfect for perusing the boutiques and stopping for a mid-morning coffee. This afternoon you can sail to the red rocks of the surrounding Girolata National Park that seem to leap out of a sailor's dream. The Girolata National Park is one of the best-kept secrets in Mediterranean yachting and will dazzle your guests onboard. In addition to pristine beaches, there are some craggy rocky outcrops with a watchtower from the 17th century. Find a quiet anchorage and enjoy dinner on board under the stars. You will start cruising early to your next Corsica yacht charter destination, Ajaccio and the Scandola National Park. 
Enquire Now Corsica and Sardinia Crewed Motor Yachts
---
Day 3: Ajaccio and Porticcio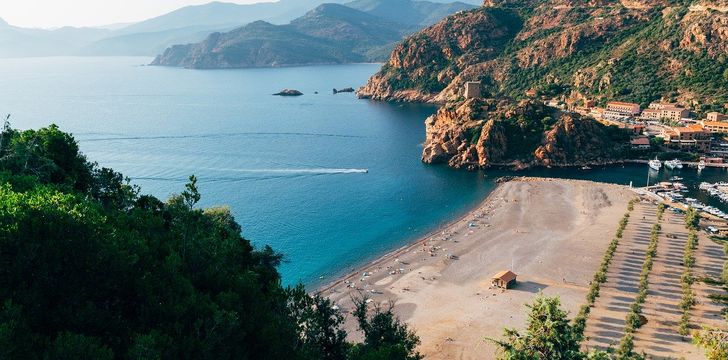 There are some beautiful long stretches of beaches near Ajaccio and plenty of activities ashore, depending on the requirements of your charter. Napoleon Bonaparte was born in the area and you can visit his family's house. Alternatively, kick back and relax onboard and find your paradise. We would recommend finding a quiet bay and enjoying water sports. There is no better destination to paddleboard and discover the tranquil Mediterranean waters. There are multiple options for dinner with many guests opting to dine at L'Arbousier in the Le Maquis Hotel Porticcio. The terrace at this restaurant is a Corsican dream. Your al fresco dining experience on the terrace faces west and you will, therefore, capture the amazing sunsets! After dark, the vistas glow magically with candles and lamps for a setting that nearly outshines the delicious food they serve.
Enquire Now Corsica and Sardinia Crewed Motor Yachts
---
Day 4: Propriano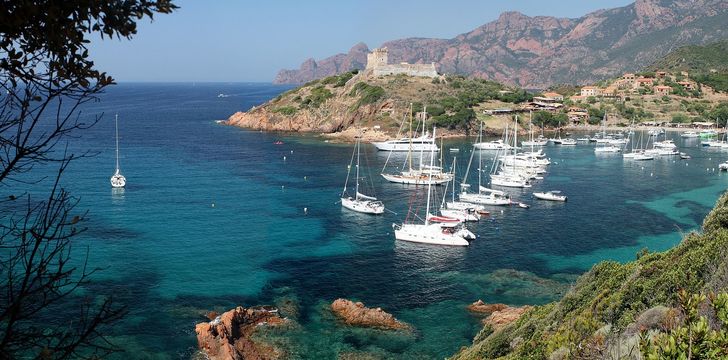 Day 4 provides the opportunity to visit Propriano and its surrounding villages; the main street of this quaint town is lined with traditional architecture and has a plethora of cafes and designer shops, ideal for a wander before it gets too warm. The famous Corsican village of Campomoro is a lovely setting for a spot of lunch away from the busier ports. We would recommend leaving mid-afternoon to work your way down the coastline towards Bonifacio for your overnight. Bonifacio is the iconic Corsican town with a striking port entry, very similar to sailing into the Bay of Kotor in Montenegro. Once you have your place in the harbour, get ready for dinner and try the ever-popular Le Caravelle restaurant and sample their exquisite Seafood. 
Enquire Now Corsica and Sardinia Crewed Motor Yachts
---
Day 5: Bonifacio and the Lavezzi Islands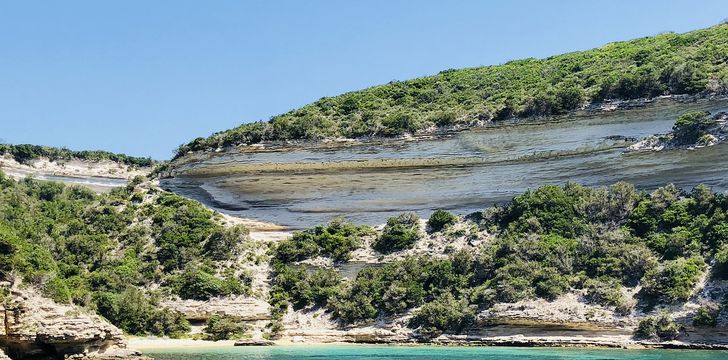 After breakfast, enjoy a cruise to Bonifacio, a striking town perched on limestone cliffs right at the southernmost point of Corsica. You will want to explore the old citadel and marvel at the medieval houses and the Old Town's labyrinth of streets and buildings. It's a unique, enthralling place to visit and spend the evening. From here you can explore the wonderful beaches of the south of Corsica and perhaps visit the Îles Lavezzi. These islands make up a granite archipelago in the straits between Corsica and Sardinia, a beautiful nature reserve with teeming marine life, this is the perfect spot to snorkel and enjoy the serenity of the Mediterranean.
Enquire Now Corsica and Sardinia Crewed Motor Yachts
---
Day 6: La Maddalena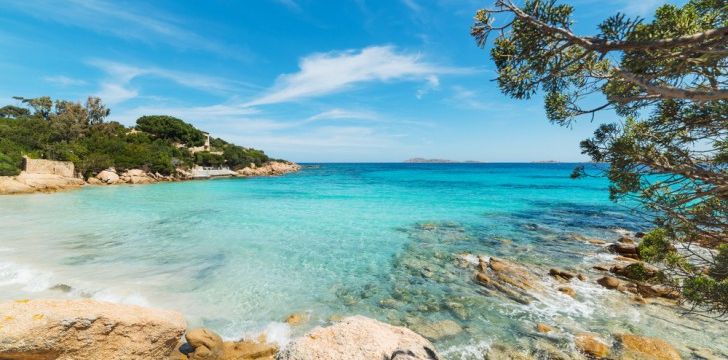 Today, you can set off and cruise to La Maddalena's National Park, a beautiful set of protected islands between Corsica and Sardinia. Anchor and stop for lunch for afternoon swimming and water sports. Exquisite views of the National Park and its beautiful granite landscape, molded over millennia by the wind. You can visit the island of Caprera, once partly owned by the Italian hero, Garibaldi in his retirement. With rough, cliff faces set against the island's pine trees, this island's beauty is breath-taking. You can berth at the harbor of Cala Gavetta, Maddalena's main port and discover a town with a lively atmosphere and quaint piazzas.
Enquire Now Corsica and Sardinia Crewed Motor Yachts
---
Day 7: Porto Cervo, Sardinia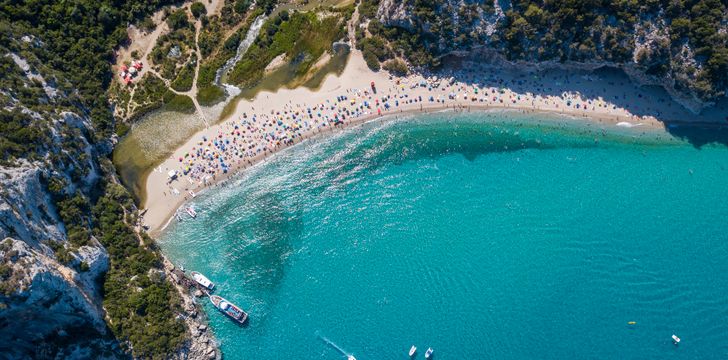 Your last day of sailing, cruise your way to Porto Cervo, a stylish destination and the perfect place to spend your last night. With beautiful coastal views as well as fabulous boutiques and restaurants, soak in the lively atmosphere and wonderful weather for the last time this holiday! For a memorable last evening, enjoy early evening cocktails at Sardinia's 5-star Cala di Volpe resort. With its charming archways, porticoes, and turrets, this enchanting Hotel on the Costa Smeralda faces the glittering waters of the Mediterranean – and normally an impressive array of celebrities and the world's finest superyachts.
Enquire Now Corsica and Sardinia Crewed Motor Yachts
---
Day 8 – Disembark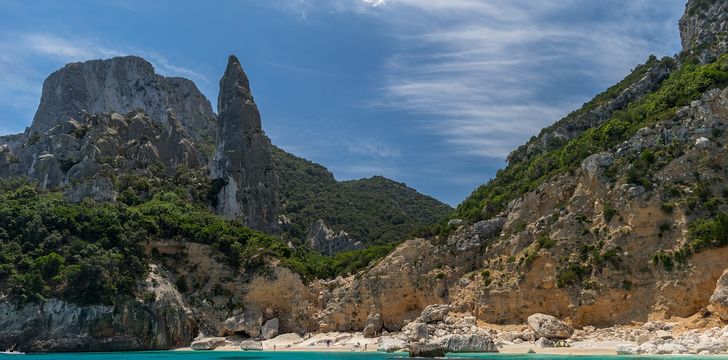 Say goodbye to your fabulous crew this morning as you disembark. There are a large number of 'land' activities that can be organized during your charter, such as hiking and walking trips, trip to Reserve Naturelle de Scandola – a UNESCO world heritage site with dramatic 900 meter high red cliffs and the chance to spot seals, dolphins, and osprey, wine tasting.
---
Our Luxury Charter Yachts
For your most exciting and glamourous holiday this year, be sure to contact us to start planning your crewed motor yacht charter in the beautiful Mediterranean.
Enquire Now Corsica and Sardinia Crewed Motor Yachts
---
Other Mediterranean Luxury Yacht Charter Destinations: the French Riviera | Cannes | Antibes | St Jean Cap Ferrat | St Tropez | Monaco | Sardinia | Sicily | The Amalfi Coast | Greece
Other Articles of Interest
Charter destinations