7 Day Annapolis & Chesapeake Bay Sailing Itinerary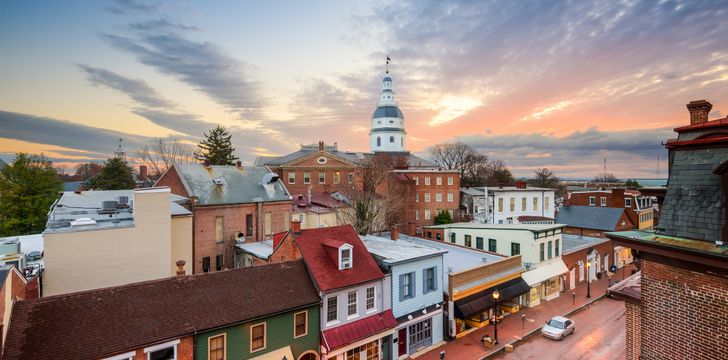 Head to Annapolis to start your charter to explore the Chesapeake Bay and some of the most celebrated sailing grounds of the US! Be sure to allow some time before or after your charter to see Annapolis as well as there are many shops, restaurants, great lobster rolls, art galleries, a period market house and the US Naval Academy to explore before your charter begins.
The Chesapeake Bay benefits from some of the best sailing grounds in the world and has a sailing itinerary that explores many cities. Whether you are looking for a 4-day itinerary over a weekend or for a 3-week exploration charter this location is an ideal place to charter a yacht. Although the area is renowned for monohull sailing yachts, catamarans are increasingly popular in Annapolis. An increase in berths and moorings have become available for catamarans within the last few years. Charter a bareboat or add a skipper to experience the intersting shores of the Chesapeake.
Read over a sample itinerary to get an insight towards your bareboat charter in Annapolis with Boatbookings.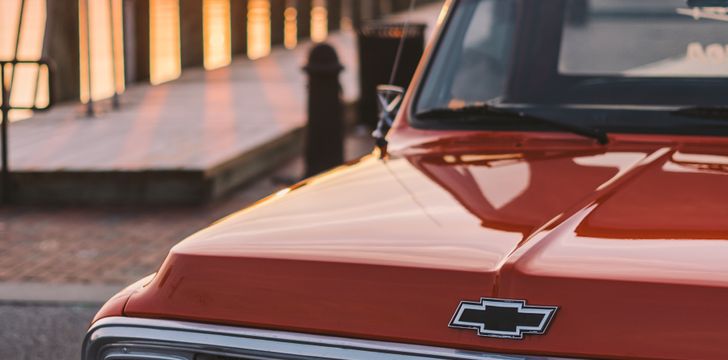 Day 1: Annapolis to Herrington Harbour
Embark on your yacht in Annapolis and spend the evening dining at one of the waterfront restaurants. Crab cakes and oyster rolls are a must! If you wish to take the boat to Herrington Harbour be sure to reserve a spot in advance due to the popularity of the location. Try Mango's on the Bay for a selection of steak, seafood accompanied by beer or martinis with a waterfront location.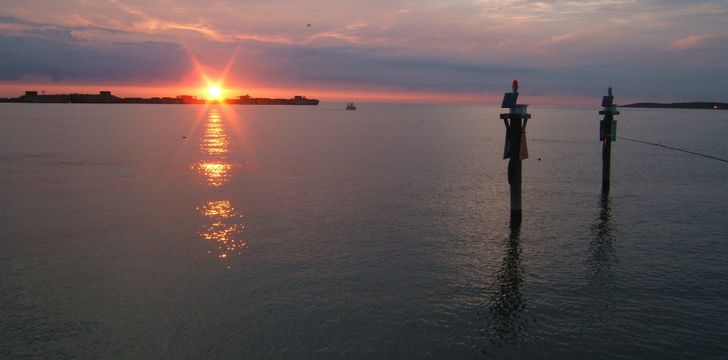 Day 2: Herrington Harbour to Oxford
On the eastern shore of Chesapeake Bay, Oxford lies between Town Creek and the Tred Avon River. Town locals welcome visitors like old friends. The town is tranquil and perfect for boaters; downtown is easily accessible with enough to occupy visitors for the evening. Expect traditional Maryland restaurants, a relaxed vibe and many boats.
Day 3: Oxford to Cambridge
Situated 13 miles up river of the Choptank River, as the county seat of Maryland's Dorchester County, Cambridge is one of the oldest towns in Maryland. The town's heritage is preserved in several maritime museums, and the Choptank River Fishing Pier State Park located directly across the river from Cambridge. Cambridge Creek provides a protected spot with plenty of room for anchoring boats.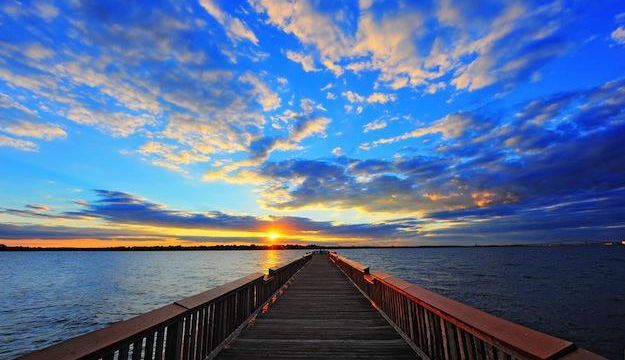 Day 4: Cambridge to St Leonard Creek
St Leonard Creek flows off the Patuxent River, upriver from Solomons. The creek's shore is a mixture of marshes, rolling hills and steep wooded banks. Vera's Beach Club, at the mouth of Johns Creek is an ideally located marina and waterfront dining opportunity, which hosts a range of lively events throughout the year! This is renowned for being the most beautiful area in the entire Chesapeake Bay. 
Day 5: St Leonard Creek to Solomons
South of St Leonard Creek, Solomons is tucked into the shoreline where the Patuxent and Chesapeake Bay meet. The town is a fishing village with a working fishing fleet, but it is also a rather touristic town, where you can learn about the history of Chesapeake Bay. There are also plenty of shops and restaurants if you want to kick back and relax. Visit The Tiki Bar – it's the first open-air bar in Southern Maryland, and try one of their potent drinks – the house special is a Mai Tai.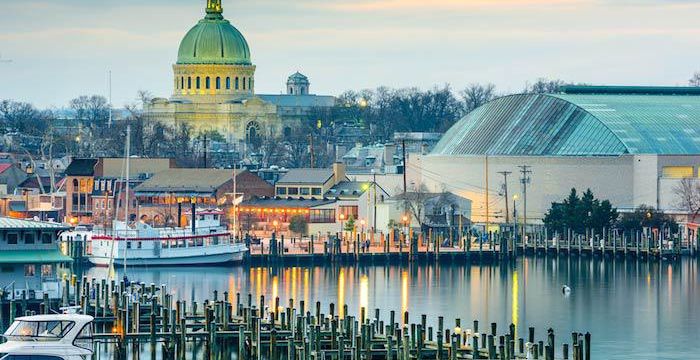 Day 6: Solomons to St Michaels
The St Michaels village lies on the waterfront of the eastern shore between Tilghman Island, Easton and Oxford. Once an important centre for shipbuilding, St Michaels is a popular yachting destination with plenty to see and do, including a visit to the Chesapeake Maritime Museum to learn about history, traditions and what goes on in the present day. St Michaels became a very renowned destination for shipbuilding noted for its famous 'Baltimore Clippers'. Expect to see a combination of Native-Merican, Anglo-American and Atlantic trade history which have shaped this beautiful destination! 
Day 7: St Michaels to Annapolis
Expect a relatively long sail back to Annapolis, but you may as well use the time wisely to take in the last of the sights and think about your return to sailing the east coast of America. From St Michaels expect a sail time between 5 and 7 hours. 
A selection of our Chesapeake Bay Bareboats
Other Articles of Interest
Charter destinations