Amalfi Port Yacht Charter Overview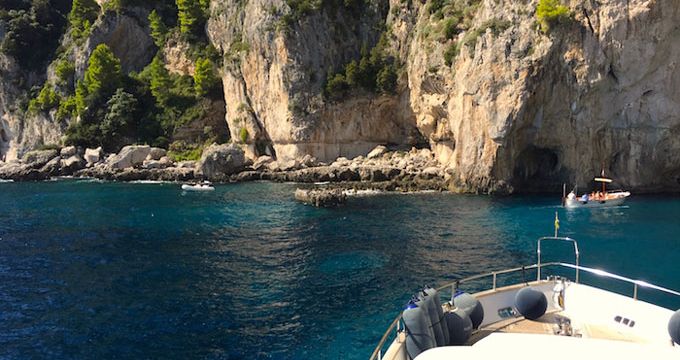 Lying on the Amalfi Coast midway between Positano and Salerno, Amalfi is a small city that was once a maritime superpower and a strong contestant with Genoa and Pisa before the growth and dominance of Venice.
Much of the original town of Amalfi lies beneath the sea after an earthquake in 1343 leaving behind a compact yet beautifully crafted town nestled between dramatic mountains. Amalfi is a charming city known for its sun-drenched piazzas, romantically crumbling palaces, underground tunnels and magnificent architecture.
While the marina is the focal point of the town, the stunning cathedral Duomo di Sant' Andrea is not to be missed, with echoes of European and Moorish styles and 62 broad steps leading up to its grand brass entrance.
Sort through the charter yachts below or use these handy links to quickly find the yachts that best fit your needs:
Motor Yachts: Crewed
Monohull Sailing Yachts: Bareboat (inc. Bareboat with Skipper) | Crewed
Catamarans: Bareboat (inc. Bareboat with Skipper) | Crewed
Yachts for Special Events: Motor Yachts | Sailing Yachts
User Ratings: Top-rated yachts
Other Articles of Interest
Charter destinations