Sardinia Superyachts and Luxury Charter Yachts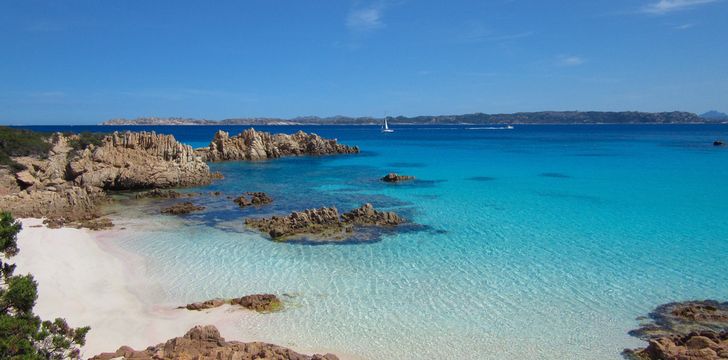 Sardinia's exclusive, exotic jewel, the Emerald Coast, continues to be one of the most sought after holiday escape destinations and premier cruising areas for Mega Yachts, Super and Luxury Yachts of all types. The Mediterranean haven of Porto Cervo is home to some of the world's most distinguished performance and luxury crewed yachts. The famous coastline boasts many beautiful harbours and hidden coves to visit and explore by boat as well.
Once a private hide-away it's now an impeccably designed, full-service resort destination offering world class shops, fine dining, sports and relaxation. An excellent selection of wines and food makes provisioning a pleasure! Starwood hotels luxury collection includes the glamorous Cala di Volpe hotel, created as an old fishing village, with porticos and archways leading to private beaches and moments away from the Pevero Golf Club. You will see all sorts of business magnates and celebrities dining at the outdoor cafe on any given summer afternoon. The Costa Smeralda also makes a good starting point if you wish to explore the archipelago of La Maddalena to the north.
Other Articles of Interest
Charter destinations