Sardinia Day Charter Yachts and Boat Hire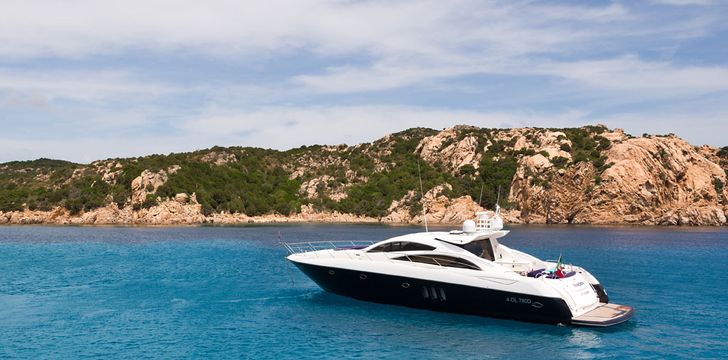 Chartering a day boat in Sardinia is the best way to celebrate your summer vacation with friends and family. Embark from Porto Cervo and discover the highlights of the Maddalena National Park, where you will enjoy spectacular scenery, cerulean waters and mouthwatering food in stunning beach clubs and restaurants. Day charters in Sardinia typically start at €1000 euros for the day.
Take a look at our Sardinia Day Charter Itinerary for a more extensive overview of what your day could look like. Contact one of the Boatbookings Team today to get a first-hand insight into the best spots in Sardinia from broker Ben, or email [email protected] to start planning your trip!
Embark at 10:00am and set course for the islands of the Maddalena. Spend the morning discovering the best bays that the area has to offer, swimming and relaxing onboard your luxury yacht. Enjoy lunch at one of the local restaurants or one of the famed beach clubs, such as Phi Beach Sardinia or the newly opened Nikki Beach located on Cala Petra Ruja. Your afternoon can be filled with relaxing to your favourite music, sunbathing and more swimming before disembarking around 18:00. 
Hiring a Sardinia day boat will be the highlight of your holiday; we have access to the highest quality day charter yachts in Sardinia and we look forward to helping you plan your time onboard!
See our Sardinia Yacht Charter Guide for more information about chartering a yacht in Sardinia, including Crewed Charters or Bareboat Rental in the region. 
Other Articles of Interest
Charter destinations