Cannes Royal Regatta - Panerai Classic Yachts Challenge Championship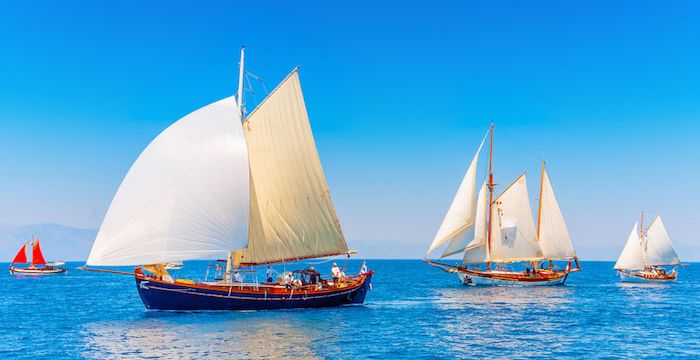 The prestigious Cannes Royal Regatta takes place every September in Cannes. The Regatta has played an integral part in the world famous Panerai Classic Yachts Challenge calendar since 2005. Don't miss this fantastic opportunity to race in one of the most exhilarating regattas, in the glorious French Riviera.
The Royal Regatta dates back to 1929 when the French royals frolicked around on the beautiful French coast. However, nowadays the Regatta attracts sailing professionals and enthusiasts alike. It represents one of the most prestigious fixtures on the international racing calendar and is reserved especially for classic and vintage yachts.
Sailing regattas are held throughout the in virtually every key sailing port, and many people jump at the chance to take part in the thrilling race on the water. Whether you have sailed all of your life, or have never stepped on board a sailing yacht, you can still be a part of these magnificent races. Regattas can also be created as team-building exercises for groups of friends or colleagues
Whether entering or simply viewing the race from the golden shores of Cannes. Marvel at the magnificent yachts on their last leg of the Panerai trophy. Charter a luxury yacht of your choice today and experience the world famous Royal Regatta.
HALLOWEEN
Bermudan Cutter - 2 Cabins - French Riviera - Italian Riviera - Sardinia - Corsica - Barcelona - Majorca - Mahon - Monaco
Bermudan Cutter Crewed Sailing Yacht
Length: 21 m
Year: 1926
Cabins: 2
Berths: 4
VIEW 1 REVIEW
Berths: 4
Cabins: 2
Crew: Crewed
Type: Sail
Length: 21 m

(71' )

Year: 1926
BOATBOOKINGS SAYS:
"The epitome of classic sailing yacht, still championing races worldwide!"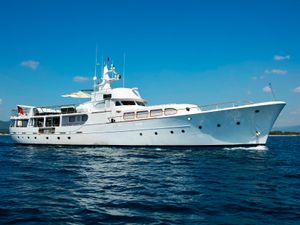 LADY JERSEY
Abeking and Rasmussen 36m - 5 Cabins - Cannes - Antibes - St Tropez - Monaco
Abeking and Rasmussen 36m Luxury Crewed Motor Yacht
Length: 36 m
Year: 1955 (2014 refit)
Cabins: 5
Berths: 10
Berths: 10
Cabins: 5
Crew: Crewed
Type: Motor
Length: 36 m

(122' )

Year: 1955 (2014 refit)
BOATBOOKINGS SAYS:
"Lady Jersey was refitted in 2014 in order to maintain her wonderful traditional features. She is stylish, timeless, and perfect for socialising!"
2 charter yachts found: Currently displaying 1 to 2.
Other Articles of Interest
Charter destinations