Cannes to St Tropez Day Charter Yacht Itinerary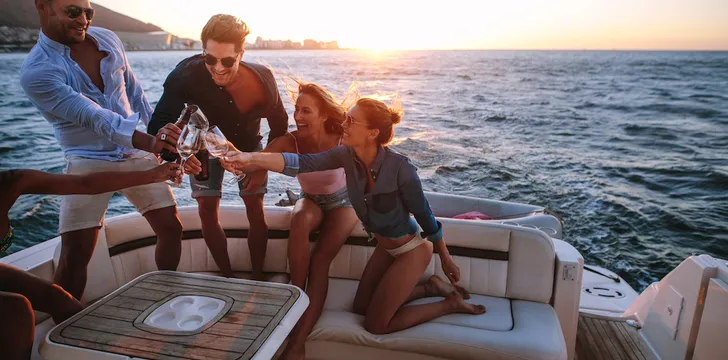 Cannes to St Tropez Crewed Day Charter Itinerary - Discover Cannes, Îles de Lérins, Mandelieu La Napoule, Théoule sur Mer, Esterel, St Raphael, Fréjus & St Tropez
Cannes and the Islands | Mandelieu La Napoule & Théoule sur Mer | Esterel, St Raphael and Fréjus | St Tropez
Check out our crewed day charter yachts here! Our tried and tested itinerary gives you the opportunity to visit the most famous towns between Cannes to St Tropez. Our bespoke Cannes to St Tropez day charter itinerary combines swimming in turquoise waters, fine dining, island hopping, and white sand walking! Not to mention the private beach clubs, historic towns and of course, your own, private motor yacht for the day! It's sure to be an unforgettable day on the water that you will want to do again and again!
Cannes Yacht Charter Guide Enquire Now
---
Map
---
10:00 am: Cannes and the Islands
Embark your own private, luxury motor yacht in the heart of Cannes town either in the Old port, or Cannes Canto. Slowly cruise over to the Lerins islands with views across the famous Croisette and the Bay of Cannes it's self. Get your swimming costume on as its nearly time for the first swim of the day! The Lerins islands are located approximately 15 minutes off mainland France and offer a unique, quiet experience. Discover the 
Îles de Lérins
, two magical islands only a stone's throw away from the coast. Here you can dive into the clear Caribbean blue waters, perfect for snorkeling and having a splash around. If you have plenty of time, shake your legs on a hike around the islands to explore the 11th-century Cistercian monastery and the dungeon where the legendary Man in the Iron Mask was held.   It's so beautiful that you might not want to leave!
See our Cannes Yacht Charter Page 
Enquire Now
---
---
12:00 am: La Napoule and Theoule-sur-Mer: optional leg.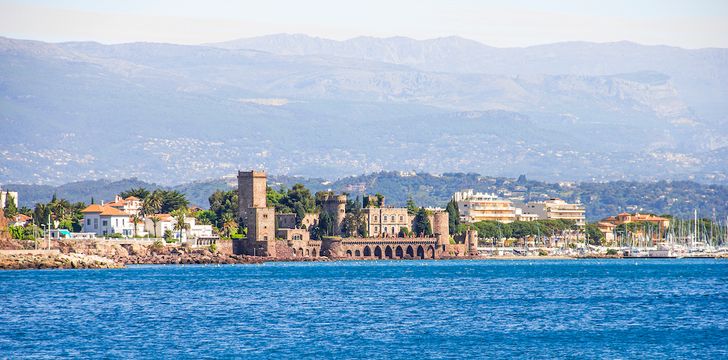 This part of the itinerary is optional. If you want to head straight to St Tropez and enjoy more time on Pampelonne we suggest missing this part out of the itinerary. Spot the 14th-century Château de la Napoule perched on the water's edge. Either cruise past the quaint village, or anchor up and have lunch! We recommend eating at the 2* Michelin restaurant L'Oasis to taste their traditional Provencal menu. We would suggest booking in advance to ensure a table - it's very popular! If you find that you're enjoying yourself so much, past La Napoule you will find yourself in the quaint hillside town of Theoule-sur-Mer, which has several beaches and beach restaurants such as Les frères de la Baie popular for their superb fresh fish and Mediterranean inspired dishes. You could even follow the locals to enjoy a simple, yet delightfully delicious lunch in one of the side streets at Le Coup D'Fourchette. 
---
1:30 pm: Esterel, St Raphael and Fréjus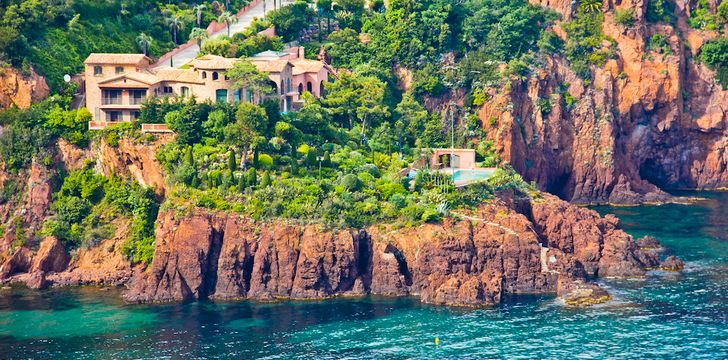 Navigate past beautiful small port towns as you approach the Esterel, an enormous and stunning red rock formation. This is the perfect time to break out the champage as you start your approach to the famous St Tropez region. Look out for the Roman ruins of the historical towns of Saint-Raphaël and Fréjus, known as where Napoleon landed upon his return from Egypt.
Enquire Now
---
---
 2:30 pm: St Tropez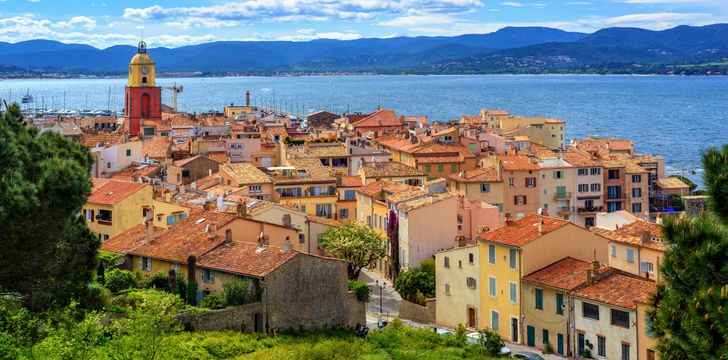 You're here! Arrive at the world-renowned Pampelonne Beach and feel the white sand beneath your feet whilst sipping a cocktail at one of the private beach clubs. Make your reservations for any of the numerous restaurants and anchor offshore along with some of the most magnificent superyachts! Choose from the charming Old Town restaurants, each unique in their characters such as Auberge des Maures, a favorite of Charlie Chaplin and David Niven in the 50s. Or simply stay on the beach and enjoy a relaxing lunch at Zanzibar for the perfect pizza on Pampelonne! For the classic beach club restaurant, head to the famous Club 55. If you want a "night club during the day" experience, Nikki Beach is the place for you!
---
 6:00pm Cannes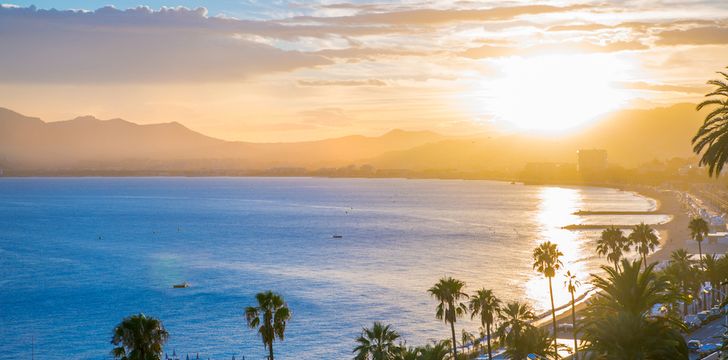 Sadly, you need to return your yacht to Cannes after a memorable day out. We recommend leaving the St Tropez region around 4:30pm (weather permitting) to get back to Cannes in good time. Cruising back at this time of day allows you to view the South of France at the very best time - Golden hour! Open the last bottle of rose wine and admire the French Riviera  - sit back, relax and enjoy your last few moments onboard your own private yacht. 
If you would like to schedule a charter to see the French Riviera in true style, please contact us! Or take a look at our Cannes Charter Yachts and let us know which one looks good to you. We're looking forward to hearing from you.
---
Day Charter Video
See our French Riviera Charter Planning Guide Let's Go!
Other South of France Destinations: St. Tropez | Antibes | Nice | Monaco | St Jean Cap Ferrat | Villefranche | Beaulieu sur- Mer
Other Articles of Interest
Charter destinations