Time to make a splash! Super yacht toys are an unbeatable way to bring more excitement to your boat charter, whether you have energetic kids or are feeling adventurous as adults we know a great selection to please everyone, from challenging equipment to relaxing lounge gear. There is no better way to get your adrenaline pumping than speeding across the calm ocean on an exhilarating new water toy, so take a look at what we love on the water this year!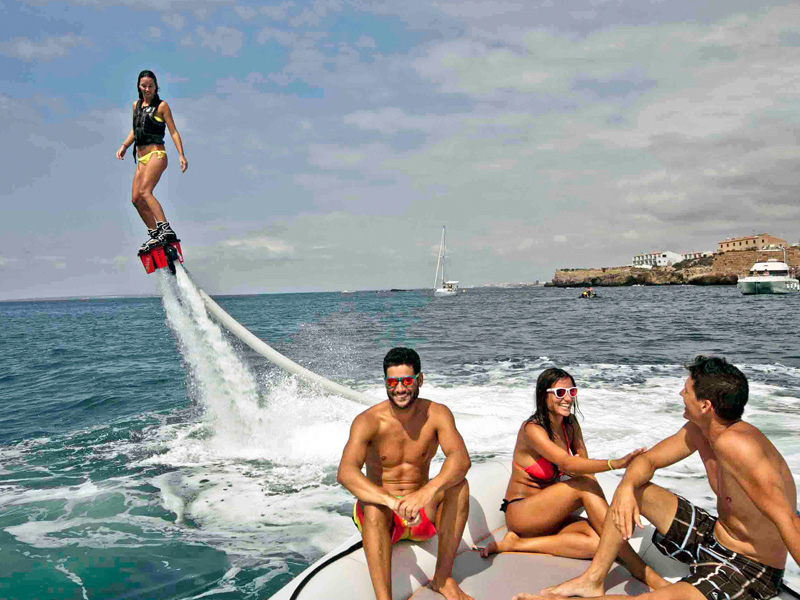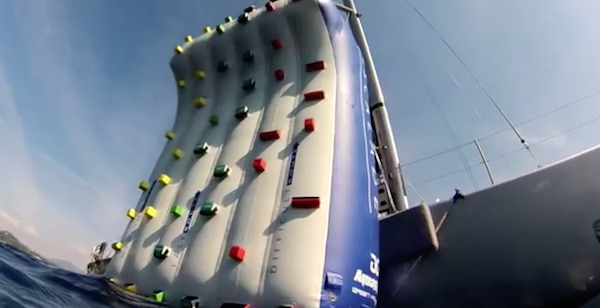 Climbing Wall:
This friendly, inflatable giant is an awesome way to create some healthy competition with your friends and family! Time to get fit and active on the water by challenging yourself, if this looks daunting don't worry there are 3 different routes so beginners can give it a good crack too.  Reach the top and admire your surroundings, if you slip off just give it another go!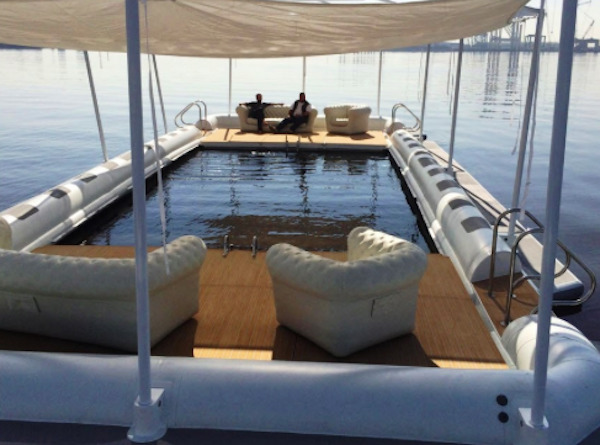 Superpool:
Does life get much better than this? Escape the chaos and overcrowded beaches to relax next door to your yacht in prime locations. This piece of equipment is very flexible, choose to have some shade with the bimini up or get a summer glow by sunbathing on the lounge chairs. This floating piece of paradise imitates a private beach club where tranquility and bliss is all yours, alternatively turn it into a party venue and get the vibe pumping!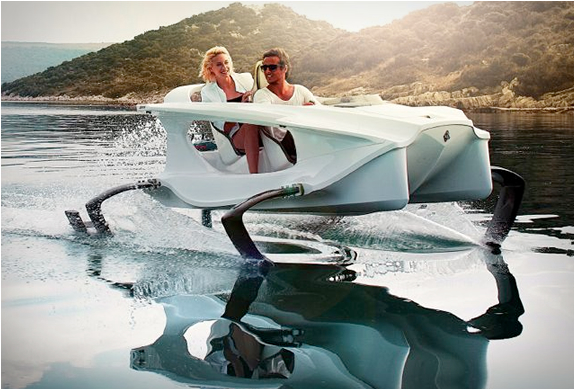 Quadrofoil:
This funky piece of equipment has 2015 written all over it. Glide through the waters quietly and gracefully, it really is a personal watercraft with a twist! With the top speed being 21 knots you can explore various coves or lagoons where you have total control. The water toy prioritises excitement with practicality as the range is 54 nautical miles, tell us you're not impressed!
This is the toy all the adrenaline junkies are talking about! You will feel on top of the world when you're flying through the air, experience the feeling of pure thrill when you propel forward and up with jets of water. When you have had some practice and feel comfortable, show off with some tricks such as somersaults and spins, where you will undoubtedly look the coolest person in your area!
Want to test the water? Many of our yachts have a fantastic selection of water toys, talk to us about what you want to try! Follow us on Twitter to get regular updates.