Why Charter a Yacht?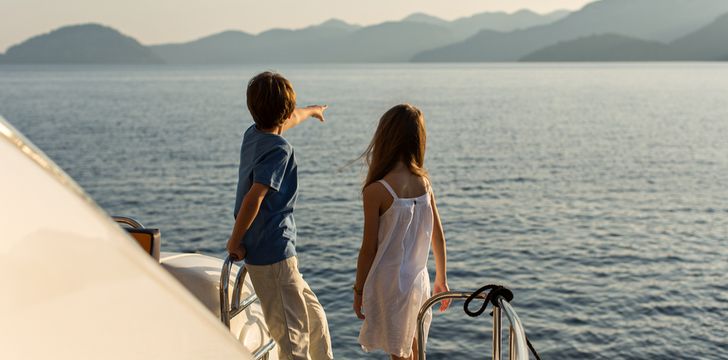 The Benefits of Chartering a Yacht
You have many options for your next holiday – thousands of package tours and resort hotels on a beautiful beach where you can get a great tan, dine with your family and friends, and maybe find a club to go to in the evening. So why charter a yacht?
We believe that chartering a beautiful yacht is the ultimate way to spend a holiday. Our clients tell us over and over again "This was the best vacation ever"!
A yacht charter holiday vacation gives you these benefits:
Stay in a different location each night without re-packing
Avoid the holiday crowds while going to the most desirable locations
Learn new skills that are valuable for a lifetime
Be as relaxed or active as you like with full use of any water toys at your disposal
Learn about the region from experts without taking tours
---
Being together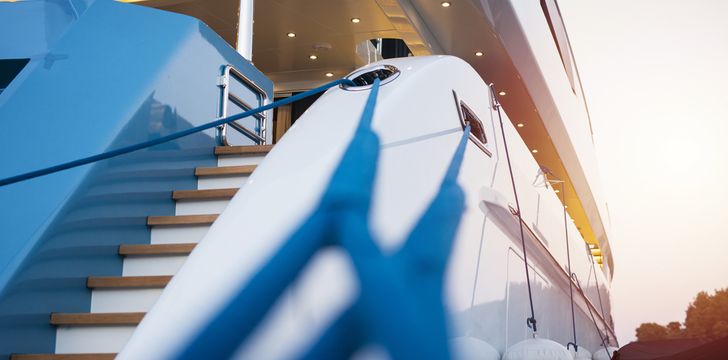 Being on a boat brings you much closer to your friends and family because you have shared a magical experience enhanced by being free on the water together.
Many people worry that they'll be too cramped on a boat and that the close quarters will lead to problems. Having put literally thousands of happy clients on yacht charters, we simply have not seen this occur (unless the people really didn't belong together and knew it beforehand).
You spend so much time in the water, on the beach, or just enjoying the experience, that the closeness rarely seems to be a problem. If you feel cramped for any reason, just take a book to the bow deck and you'll feel refreshed and invigorated. Or take a dinghy to shore and explore!
---
A vacation like no other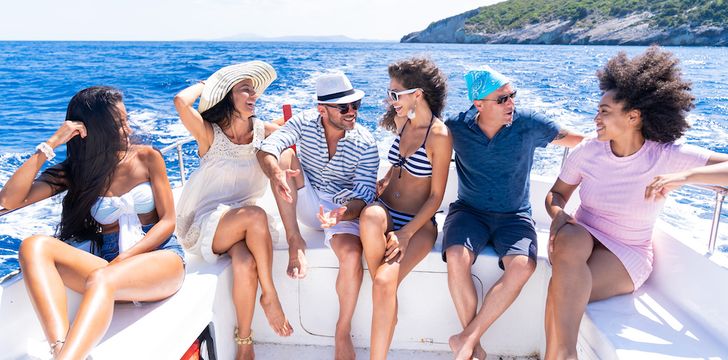 The combination of freedom and accomplishment that you get on a boat is a powerful, nearly addictive force. Which is why people who charter a boat once tend to do it time after time, and won't settle for a hotel room when they can have the entire sea as their vacation home!
We get literally hundreds of glowing letters a year from clients - you can read may of them on our yacht charter testimonials page.
---
What are you waiting for?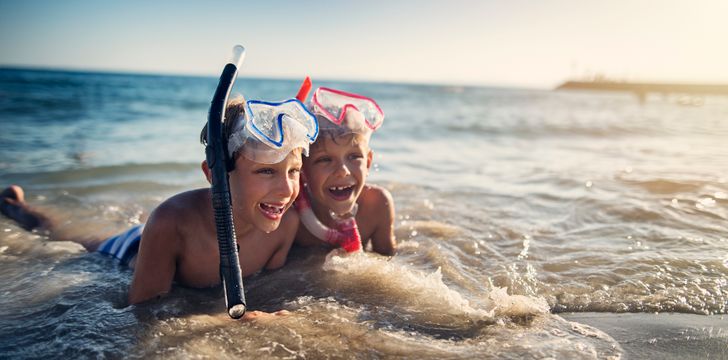 So, let's get on with it!! There is plenty of information on the site to help you decide when and where to find the perfect boat. If you want more information, check out our Chartering Basics page. If you want to know more about finding the right boat, you can get a good overview of Finding the Right Boat at the Right Price section.
We discuss the advantage of booking the yacht of your dreams through ourselves - a fully personalised service that does all the work for you in the Why Charter with Us section. If you want to learn more about some of the possible destinations, we have literally hundreds of articles about all of the key charter destinations, ranging from the French Riviera, to the Caribbean to more exotic areas such as Southeast Asia and the Indian Ocean.
We have articles on all the key types of yacht charter - Bareboat Charter, Crewed Yacht Charter, Luxury Yachts and Super Yachts, Motor Yacht, Sailboat and Catamaran. And specialist types such as Event and Corporate Entertainment Charters, Classic Yacht Charters, Day Charters and Fishing Boats.
We even have a Charter Checklist, for when you've selected the boat, to know what to bring with you!
Or just jump in and start searching for that perfect boat. We have a very powerful search engine that allows you to search on just about any criteria you want, so that get the most efficient experience from using Boatbookings. Finally, if you want personal assistance, just email us or contact us via the phone.!
Contact us to learn more about chartering
See our Yacht Charter Guides and Articles
---
Other Articles of Interest
Charter destinations