7 Day Mallorca to Ibiza Crewed Catamaran Itinerary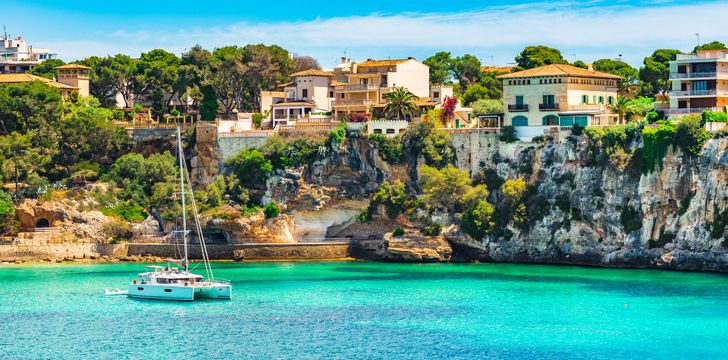 Explore the charming island of Mallorca and discover Ibiza's blend of boho-chic and glamour on your luxury crewed catamaran vacation
Day 1: Palma de Mallorca and Es Trenc | Day 2: Es Trenc to Cabrera National Park | Day 3: Cabrera to Santa Ponsa | Day 4: Santa Ponsa to Benirras Bay | Day 5: Benirras Bay to Illa Tagomago | Day 6: Illa Tagomago to Cala Talamanca | Day 7: Cala Talamanca to Formentera | Day 8: Disembark in Ibiza Town
The Balearic Islands are a wonderfully exclusive sailing destination for sailors of all stripes, however with a skilled Captain and crew onboard a luxury yacht in Mallorca and Ibiza it means you can access those enchanting areas only accessible by a boat with a shallow draft – cue the crewed catamaran.
Mallorca's rocky eastern walls conceal a network of perfectly formed natural caves and the shoreline hosts pristine sandy swathes. Whilst inland, distinctive wine grapes produce exquisite regional wines to compliment quaint waterside restaurants' delightful local cuisine. The second half of your charter will introduce you to the unique island of Ibiza; a blend of rustic beach hangouts and glamorous towns.
To embark on your bespoke sailing adventure to this Spanish Archipelago, begin planning with our Charter Experts today.
---
Map
---
Day 1: Palma de Mallorca to Es Trenc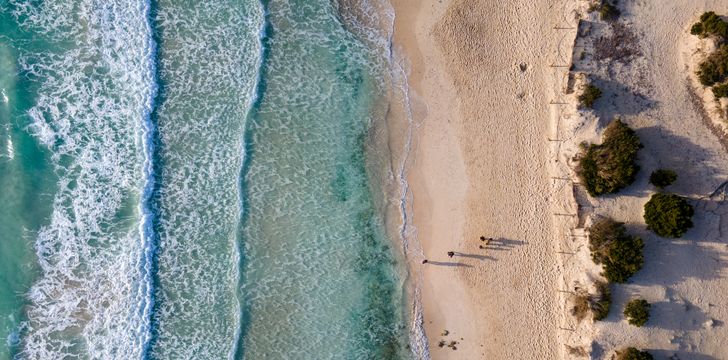 Step onboard your luxurious catamaran in Palma de Mallorca; a vibrant city and capital of this small island. Once settled onboard, raise the sails and move underway towards the sandy swathes of Es Trenc; defined by azure waters and a long beach. The crew will prepare the water toys for you to explore further afield, before enjoying a freshly prepared dinner for your first night onboard your luxury crewed catamaran in Mallorca.
---
Day 2: Es Trenc to Cabrera National Park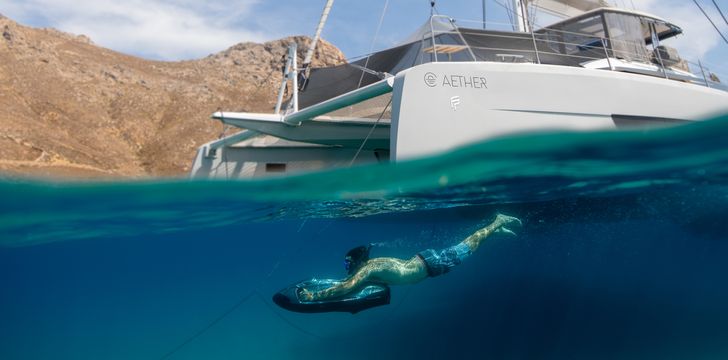 We suggest leaving Es Trenc shortly after breakfast and setting sail towards what is known to be one of the last unspoilt corners of the Mediterranean. Inspiring total relaxation is the island of Cabrera; an uninhabited haven for the senses with one of the best-preserved marine lives in the Balearic Islands. While away the day exploring away from the yacht on the water toys or below the surface with snorkelling equipment. Or, should you simply seek to sink into deep relaxation, lounge on the foredeck trampolines and enjoy utter peacefulness. Come sunset, enjoy a drink of choice and savour this island oasis.
---
Day 3: Cabrera to Portals Vells and Santa Ponsa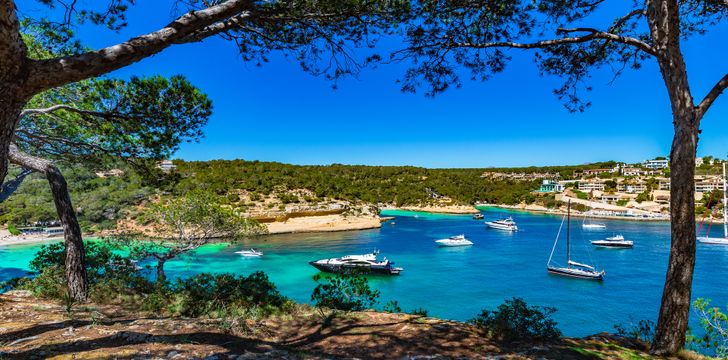 Today, return to Mallorca's mainland and discover Portals Vells; a charming lunchtime stop for a swim and a morning of soaking up the sun. Come mid-afternoon, cruise around the headland to the coastal town of Santa Ponsa. This evening, tender ashore and explore a promenade of bars and local restaurants where you can sample traditional Mallorcan delicacies.
---
Day 4: Santa Ponsa to Benirras Bay, Ibiza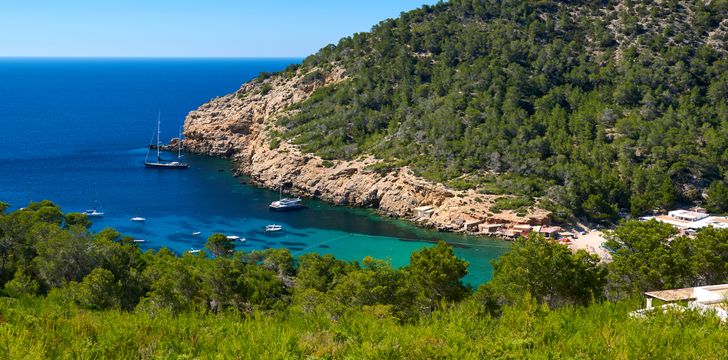 Prepare to embark on a relaxing sail towards the island of Ibiza, leaving Mallorca to disappear into the distance. Enjoy lunch whilst sailing and come mid-afternoon you will approach your sheltered overnight anchorage in Benirràs Bay; popular amongst private yachts which gather to enjoy romantic sunsets. Benirràs has become an established Ibiza experience due to its iconic hippie ritual on Sundays as drummers descend to the beach to 'drum down the sunset'.
---
Day 5: Benirras Bay to Portinatx and Illa Tagomago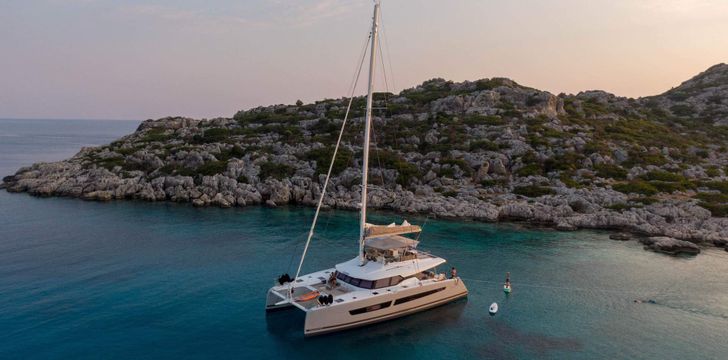 Formally a small fishing village; Portinatx is now an small town on the Northern coast of Ibiza. Relaxed by day and lively by night, this is a great spot to spend the evening ashore, sampling exquisite cuisine and listening to live music. Either spend the entire day here, or sail to the tiny private island of Illa Tagomago - known to be Europe's most exclusive island attracting wealthy A-Listers to its lavish villas – for your overnight anchorage.
---
Day 6: Illa Tagomago to Santa Eularia and Cala Talamanca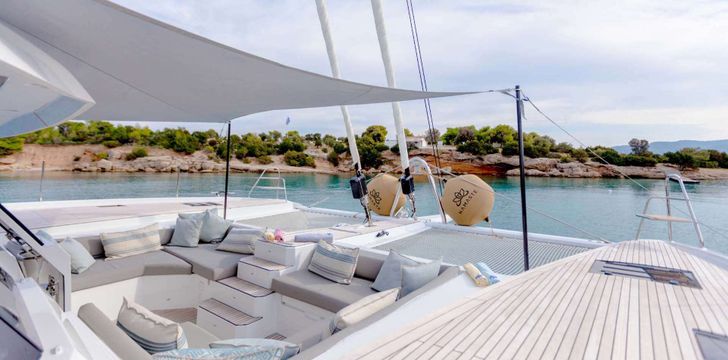 This morning, sail back to Ibiza mainland stopping at Santa Eularia; a popular vacation resort due to long sandy swathes, fringed by palm trees and boasting a fantastic choice of boutiques and waterfront restaurants. Come mid-morning, step back onboard and set sail to the insular little paradise of Cala Talamanca; a wide, sheltered bay with talcum-powdered sand and tranquil water, making it excellent spot for swimming and paddle-boarding. Remain here for the night, soaking up a wonderful sunset and settling down for a tasting menu onboard.
---
Day 7: Cala Talamanca to Formentera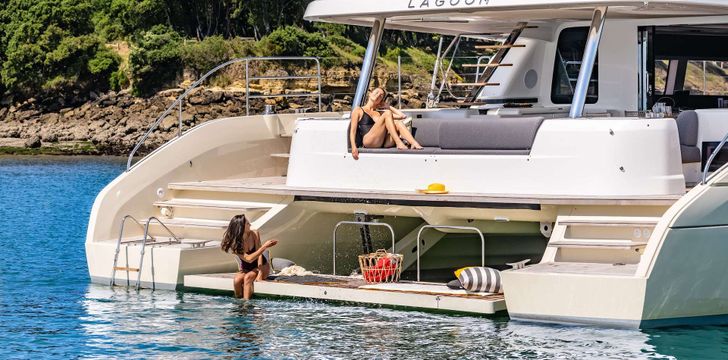 Rise early for a refreshing dip before a continental breakfast on the aft-deck. Following a lazy morning on the foredeck trampolines, move underway to Formentera. Regularly voted as the best beaches in Europe, Formentera is renowned for being Ibiza's tiny sister island where time stands still. Spend the afternoon anchored and soaking up the sun, venturing away from the catamaran on her water toys, or tender ashore to embark on island excursions to many of the quaint villages. Come sunset, settle down for a final celebratory dinner on the aft-deck as you recount your week's adventures.
---
Day 8: Disembark in Palma de Mallorca
Today is your final day onboard. Following a final plunge into the Balearic waters, set sail towards your final destination, Ibiza Town, where you will say your farewells to your excellent Captain and crew. Before returning home, we suggest sending some time exploring between the ancient walls of this beautiful town.
Inspired? Chat to our Charter Experts today to begin planning you tailored sailing vacation to Mallorca and Ibiza.
Book Today Our Balearic Crewed Catamarans 
---
Other Mediterranean Destinations: Italian Riviera | Sicily | Sardinia | French Riviera | Monaco | Corsica | Croatia