Almeria Yacht Charter and Sailing Holiday Guide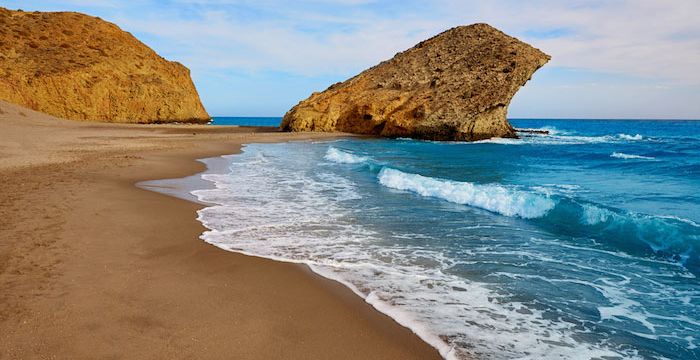 Almeria is located in the south-east of Spain on the beautiful Mediterranean Sea. The Coast of Almeria has an incredible geographic diversity and the whole area covers approximately 8800 square kilometers.
The climate is Mediterranean - generally warm and dry - and the number of hours of sun is one of the highest in Europe, about 3000 per year, which is why many call Almeria the 'Florida of Europe'. The temperature in Almeria remains mild throughout the year, never falling below 13°C. Thanks to its mild climate it is an ideal destination for sailing charters from March until December.
In Almeria you can enjoy both natural unspoiled coastline as well as world class resorts. It offers a bit of everything for everyone, from archaeological remains to the famous Spanish fiestas and outstanding Spanish cuisine. Other fantastic destinations in Spain worth visiting are Palma Mallorca or Ibiza, for variety and entertainment!
Other Articles of Interest
Charter destinations