Luxury Crewed Yacht Charter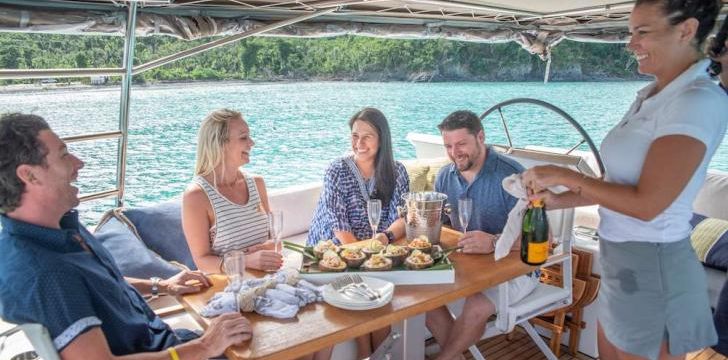 About Luxury Crewed Yacht Charter - Sail, Catamaran, Motor and Super Yachts in the World's Most Spectacular Destinations
About Luxury Crewed Yacht Chartering | Boatbookings Specialises in Crewed Yachts | Types of Crewed Charters | How to Charter a Crewed Yacht
Crewed Yacht Charter Overview
Crewed chartering combines the service and friendliness of an elegant hotel with complete freedom to explore amazing destinations without ever worrying about the crowds. If you want the exhilaration of being on the water, the privacy of your own boat, but a bit of luxury and pampering, then we highly recommend a crewed charter!
Crewed Charters are yachts where the crew works full-time on a specific yacht. They take care of the maintenance, sailing, cooking, cleaning, and navigation, and provide expertise about the region where you will be chartering. Don't underestimate the value of local knowledge - it can make the difference between efficiency and hassle when finding a mooring, restaurant, or dealing with local customs!
Because the crew is dedicated to the yacht and lovingly cares for it, crewed yachts are generally kept in excellent condition. You can have great confidence when Boatbookings recommends a crewed yacht - and in many cases we've met the crew and inspected the boat.
Crews range from husband/wife teams who own the boat and charter for a living/lifestyle because they love it, to large, professionally trained crews on Super Yachts where each crew member has a specific task, ranging from cooking to serving to navigating and managing the water activities, and sometimes to massage and hairdressing. On most large yachts, crew members are certified in their roles by yacht training companies.
Boatbookings Specialises in Crewed Yachts
When you ask us to help you with your charter, we become your Agent. Our local experts have extensive experience with the yachts that we propose, which includes knowing the boat and crew personally. We can thus match your needs to the perfect yacht for you. We work for you and will be objective and unbiased on which boat(s) we propose to you. Our service is free, and our most important goal is that you have the best charter of your life because we know you will again ask us to help next year!
Types of Crewed Charters
You have plenty of choice in crewed yachts - please select the one(s) below that best fit your needs.
Crewed Catamarans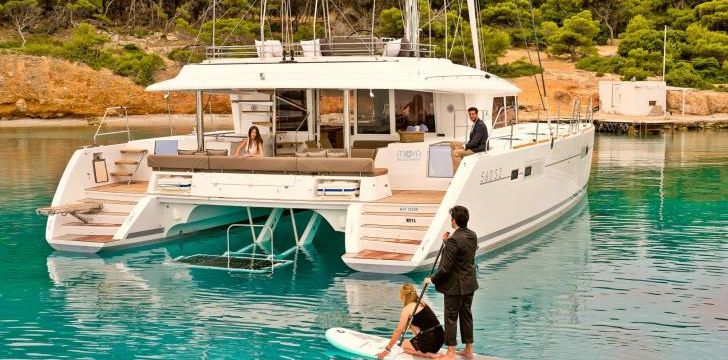 Catamarans are hugely popular because they offer the fun of sailing with excellent group space, privacy and comfort. They don't "tip" or "rock" so the ride is more comfortable, you have great views from the salon, and you're always close to the water for that quick swim.
Crewed Sailing Yachts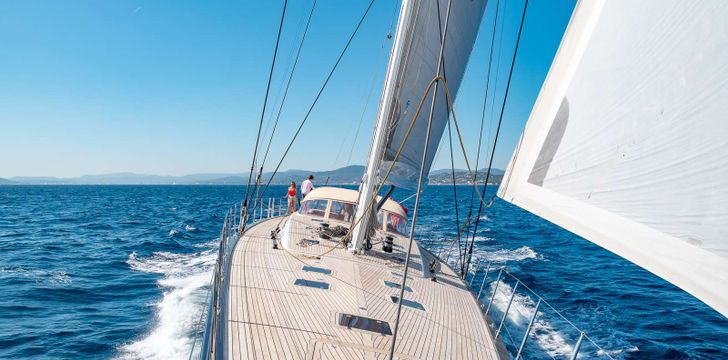 Sailing Yachts offer the full experience of sailing, with increasing comfort and luxury. Sailing Yachts head upwind better than catamarans and often appeal to more experienced sailors.
Crewed Motor Yachts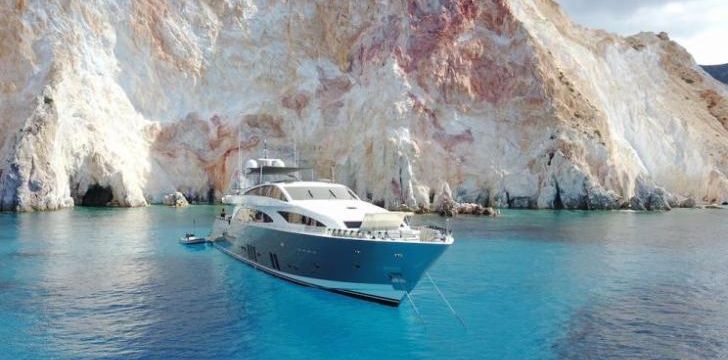 If you're looking for a relaxed holiday with all the amenities, know exactly where you want to get to and have a precise itinerary, then a Crewed Yacht is right for you.
Super Yachts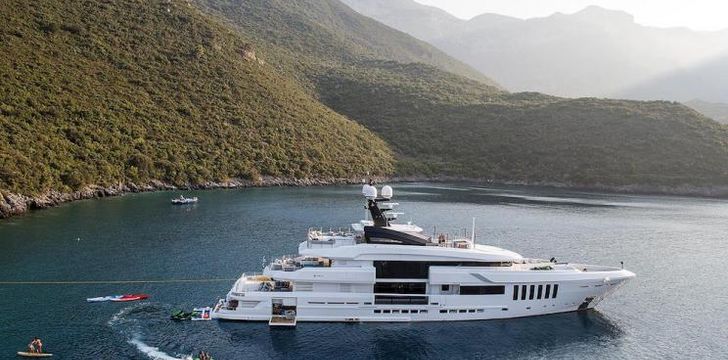 Super Yachts offer the holiday of a lifetime, with a 5 Star hotel approach. The cabins are plush, you have a choice of entertainment and water toys, and often hot tubs, internet access and exercise rooms. Their expert crew will attend to all of your needs.
Event Charters
If you're planning an event, it will be better on a yacht! We have a broad range of yachts specially selected for fabulous events, whether for a team-building day, conference, company celebration, wedding, stag or hen party, or any meeting where you just want to do something different.
Day Charters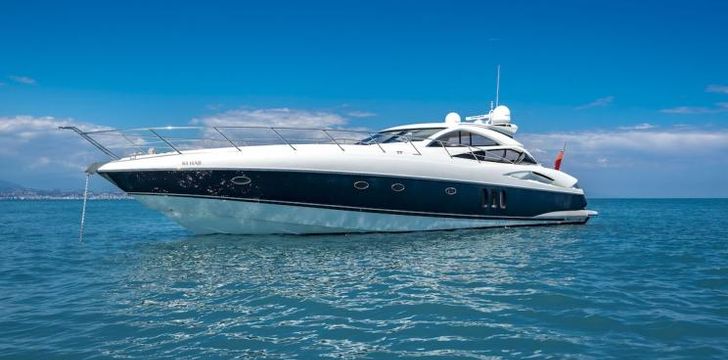 You already have a place to stay in a resort but want to get out on the water and have a great, memorable day. You should look into a day charter!
How to Charter a Crewed Yacht - the Charter Process
We have three basic ways that you can easily work through the charter process:
1. Just click on the type of charter you would like above, and find the yacht that best meets your needs. Then just put in an enquiry and you're on your way!
2. If you want to look through our boats yourself, just click here and we'll show you all the crewed charters we offer, worldwide. You can sort them by location, type, price, cabins, etc. to narrow down the selection. Then simply make an enquiry on that boat. Note that charters vary dramatically in terms of quality and focus, and at some point, we highly recommend that you allow us to advise you on which is best.
3. Fill out our Charter Request Form, and we'll provide a list of boats that we feel best fit your needs.
There is never a charge to you for our services.
Other Articles of Interest
Charter destinations