Abaco Islands Luxury Yacht Charter | Bahamas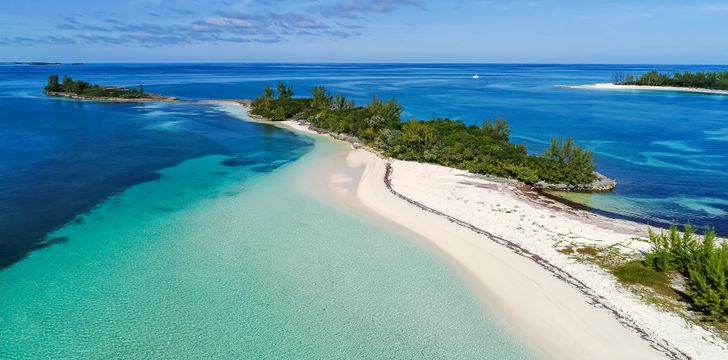 The Abaco Islands
consist of a 120-mile-long island chain, frequently called the 'mini Bahamas'. Great Abaco Island and Little Abaco serve as the "mainland," with a string of barrier islands separating them from the Atlantic. The body of water separating these two hotspots is the calm, shallow Sea of Abaco, a turquoise Nirvana for boaters and sailors.
The Abaco Islands with their warm breezes, natural beauty and calm waters are ideal to explore on your
luxury Bahamas yacht charter
; be it onboard a
Bahamas motor yacht
or
Bahamas crewed catamaran
. Starting from Marsh Harbour you can explore the cays in whatever order you want, depending on how much time you have, and how long you want to spend sailing each day. The cays are listed from Little Harbour on Great Abaco following north, passing Marsh Harbour and up to Spanish Cay. These coastlines are dotted with sheltered harbours with full-service marinas, as well as hidden coves to explore.  
Boatbookings works very closely with all of the quality charter operators in the
Bahamas
and can find you the ideal charter yacht out of the more than 400 yachts we have to offer. More importantly, our
Charter Experts
regularly inspect the boats and know the crews, so you get the quality and service you deserve.
Make an Enquiry Bahamas Charter Guide
Other Articles of Interest
Charter destinations