Bahamas Bareboat Sailing Charter | Abaco Islands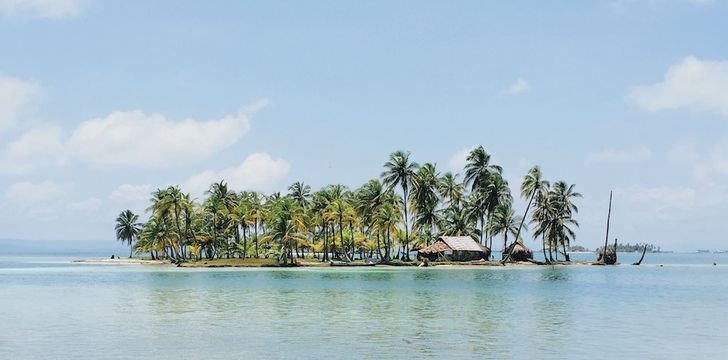 Charter a bareboat monohul or catamaran in the Bahamas and set sail through the blissful Abaco Island chain
The Abacos Islands with their warm breezes, natural beauty and calm waters are ideal to explore on your bareboat yacht charter. Starting from Marsh Harbour you can explore the cays in whatever order you want, depending on how much time you you have, and how long you want to spend sailing each day. The cays are listed from Little Harbour on Great Abaco following north, passing Marsh Harbour and up to Spanish Cay. These coastlines are dotted with sheltered harbours with full service marinas, as well as hidden coves to explore.
However, should you prefer the relaxation of a crewed yacht, take a scroll through our crewed motor yacht itinerary and crewed catamaran itinerary and contact us for a bespoke proposal.
Little Harbour & Lynyard Cay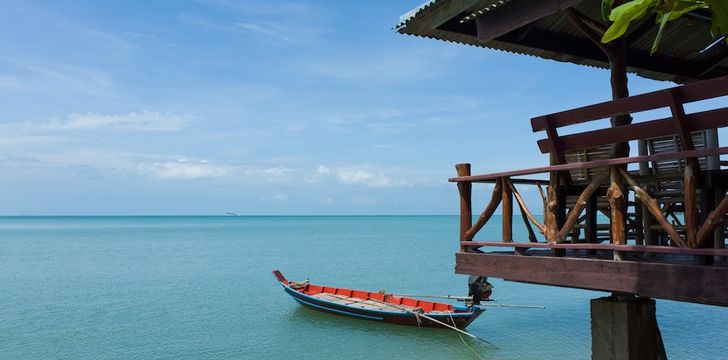 Little Harbour is a small, protected harbour on Great Abaco where you can moor or anchor for the day. Pete's Pub & Gallery serves great food and drinks, and you can also view the artwork and sculptures on display. Anchor overnight in Lynyard Cay, a tranquil and uninhabited little island.
Sandy Cay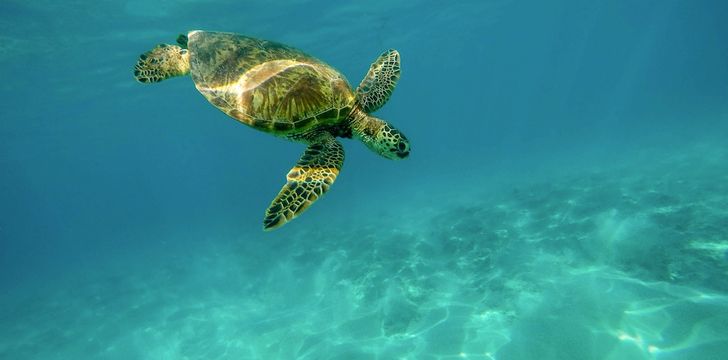 Anchor on the west of Sandy Cay during the day; from here you can access the reefs on the eastern side of the cay by dinghy. As part of the Pelican Cays Land and Sea Park these reefs are teeming with fish, plant and animal life that is all under protection.
Tilloo Cay
Tilloo Cay is home to Tilloo National Reserve, an eleven acre area of outstanding beauty. The reserve is a nesting site for the Tropicbird and the Yellow-crowned Night Heron as well as for terns and other seabirds, so there is plenty of wildlife to see when you go exploring.
White Sound
Tucked in to the western side of Elbow Cay is White Sound. Spend the night here berthed at either Abaco Inn or Sea Spray Resort & Marina; both of these locations have restaurants so you can have a break from cooking for yourselves. Sea Spray Resort will even deliver direct to your boat if you do not want to go out!
Tahiti Beach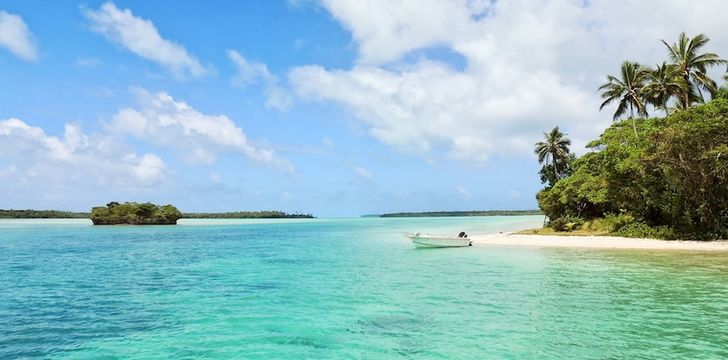 Located at the southern end of Elbow Cay, Tahiti Beach offers a lagoon like anchorage, complete with a sandy beach and coconut palm trees, making it a perfect place to anchor and relax in the sunshine.
Hope Town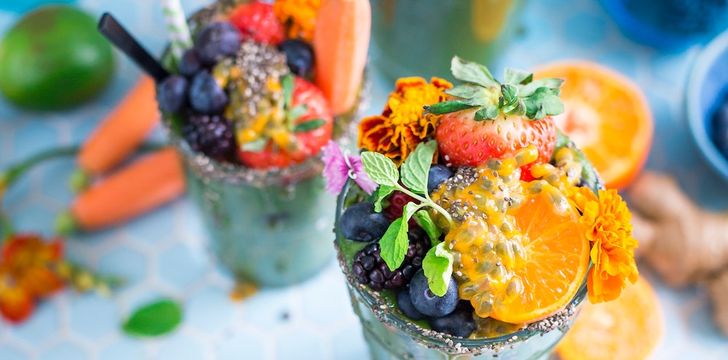 This village is home to its distinctive red and white striped lighthouse, built in 1862. The local landmark's light shines bright and can be seen 23 nautical miles away. Hope Town offers food markets, boutique shops as well as a small museum.
The Harbour Lodge's Reef Bar & Grill embraces the casual atmosphere of the island and serves up fresh food with a stunning view of the Bahamas. Don't forget to grab a few drinks during happy hour!
Johnny's Cay
Johnny's Cay is a small island less than a kilometre long, located in between Elbow Cay and Man-O-War Cay. Anchor to the south of west of the cay and reach the western snorkelling grounds by dinghy to explore underwater.
Matt Lowe's Cay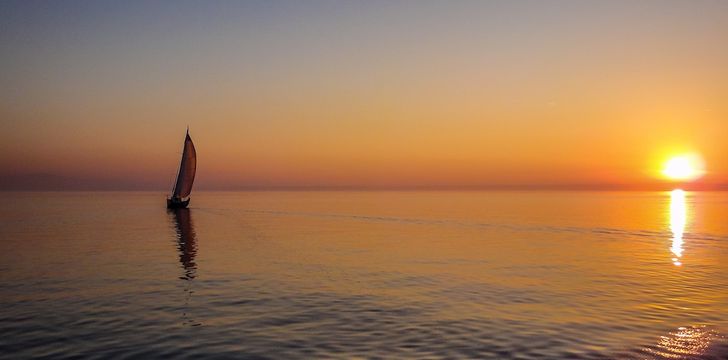 Matt Lowe's Cay is a private island that provides quiet anchorages where you can enjoy a brilliant sunset to the west, while sheltered by Sugar Loaf Cay to the south.
Man-O-War Cay
Known throughout the Bahamas for its shipyards, building boats is the largest and possibly the oldest industry on the Cay. Man-O-War Cay is peaceful and well maintained; with pastel coloured houses and foliage, the narrow streets are only used by pedestrians, golf carts and motorbikes. The Cay is a good stop off point to pick up provisions, but also just for a walk around and maybe a bite to eat – however, you cannot buy alcohol here, though you are allowed to take drinks to the restaurants if you so wish.
Fowl Cay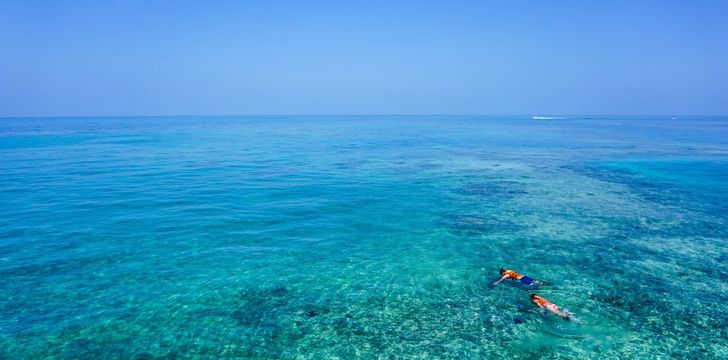 Fowl Cay is a fantastic location for both serious scuba divers and snorkelers, it's a great daytime anchorage where you can explore the protected underwater national park. The fish here are relaxed in the presence of divers, as they aren't hunted, so as long as you don't touch the coral reef it will stay like that for everyone!
Great Guana Cay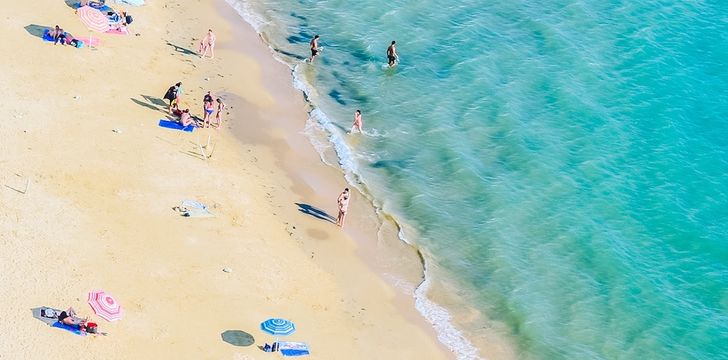 Anchor beside the smalls Delia's Cay for a comfortable anchorage where you can easily reach Great Guana Cay by dinghy. Great Guana Cay is one of the smallest settlements in the Abaco's Cays, with less than 150 residents, but it is one of the largest of the outer Cays. There aren't many shops, but there is enough to fulfil your needs including several gift shops. Experience a spectacularly large sandy white beach on the Atlantic Ocean side of the Cay complete with palm groves and a reef that runs along most of the island. You can also hire diving gear, take a snorkel trip or rent bikes or kayaks to do some exploring.
On the Atlantic Ocean side of the Cay, one will find a spectacular five and half mile; very wide, white sand beach fringed with coral reefs and beach side palm groves. A reef runs along most of the Cay. Dive Guana offers a full service dive shop, snorkel trips, rental gear, bikes, kayaks and paddleboat rentals. Nipper's Beach Bar& Grill hosts a pig roast every Sunday which is worth a try.
Treasure Cay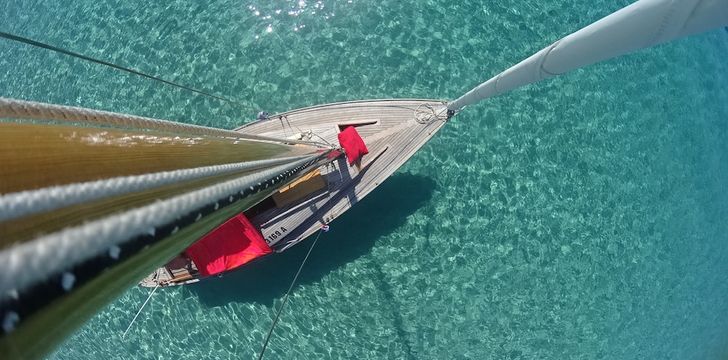 On Treasure Cay you will find a fresh water swimming pool if you want to escape the sea salt for a quick swim. Treasure Cay Resort has three restaurants on site, so you can embrace the laid back beach bar and grill or choose a more formal sit down meal. Café la Florence also comes highly recommended for cinnamon rolls, along with other bakery treats.
No Name Cay
Located just north of Whale Cay, visit No Name Cay in the daytime for the beach, the snorkelling and the shells you can collect. If you're lucky you might come across some of the swimming pigs that are found in the Bahamas!
Green Turtle Cay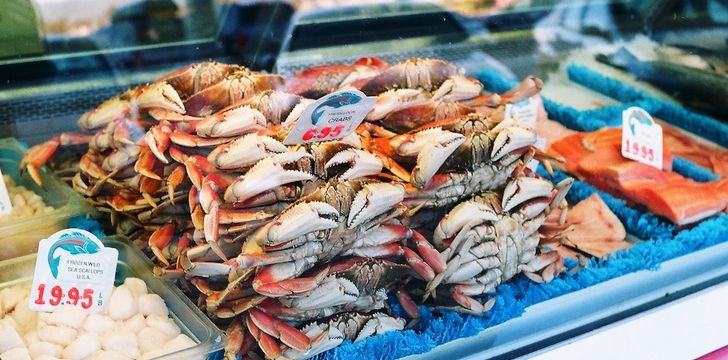 Spend the night at Green Turtle Cay and explore the island during the day. The quaint town of New Plymouth is lined with brightly coloured buildings. There are food markets and shops to stock up on provisions and a greater choice in bars and restaurants then the other Cays have to offer!
Manjack Cay
Manjack, or Nunjack Cay provides an excellent overnight anchorage, where you can find a protected spot to drop anchor. You can also explore between the islands of Manjack and Crab Cay where you can enjoy beautiful beaches and clear seas to splash around in.
Powell Cay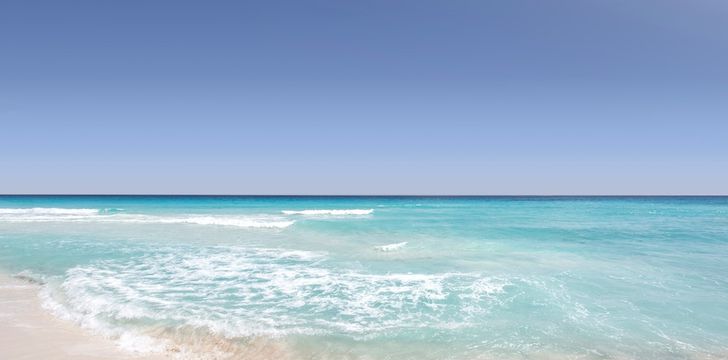 The north and south side of Powell Cay offer gorgeous beaches where you can spend another day and night at this private island relaxing in the sunshine and collecting shells as souvenirs.
Spanish Cay
Spanish Cay has a full service marina with 50 berths, and has a restaurant, bar and golf course where you can unwind with your feet on dry land.
Other Articles of Interest
Charter destinations