Bahamas Crewed Sailing Yachts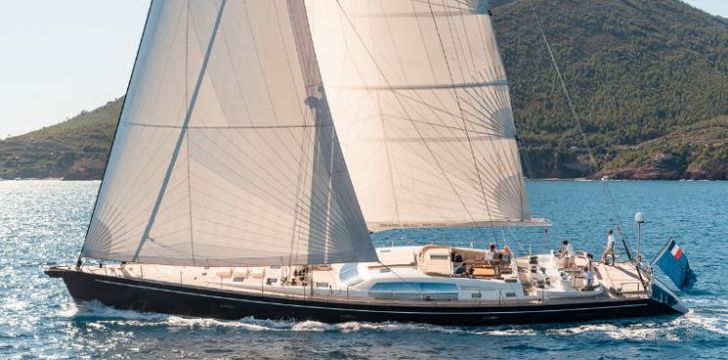 Bahamas Sailing Yachts are paramount to the laid-back lifestyle in the tropics. When you picture such heavenly holiday destinations, it's hard to picture the golden sands, shining sun and aquamarine sea without a sleek, calming sailing ship passing the horizon.
There is something about exploring paradise using nothing but the forces of nature that cannot compare to anything else. To charter a sailing yacht in the Bahamas means to really understand the wonders of nature; all you are required to do is relax and enjoy the sunshine whilst your crew ensure you are happy, comfortable and, most importantly, heading in the right direction!
Have a look at some of our favourite Bahamas Destinations to give you some inspiration for your Bahamas Sailing Charter.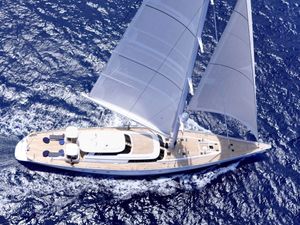 HYPERION
Royal Huisman 47m - 3 Cabins - Bahamas - Leeward Islands - Windward Islands
Royal Huisman 47m Luxury Crewed Sailing Yacht
Length: 47.42 m
Year: 1998 (2015 Refit)
Cabins: 3
Berths: 6
From $91000 to $112000 per week
Berths: 6
Cabins: 3
Crew: Crewed
Type: Sail
Length: 47.42 m

(161' 2")

Year: 1998 (2015 Refit)
BOATBOOKINGS SAYS:
"A sensational sailing yacht for family adventures around the Caribbean."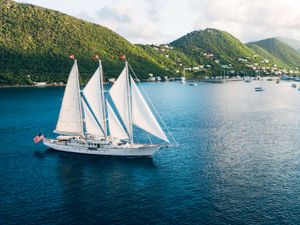 ARABELLA
Palmer Johnson 157 - 18 Cabins - New England - Bahamas
Palmer Johnson 157 Classic Sailing Yacht
Length: 47 m
Year: 1983
Cabins: 18
Berths: 36
From $60000 to $69000 per week
Berths: 36
Cabins: 18
Crew: Crewed
Type: Sail
Length: 47 m

(159' 8")

Year: 1983
BOATBOOKINGS SAYS:
"Cruise in classical style onboard ARABELLA, taking in the beauty of the Exuma Cays alongside friends and family whether its for a milestone celebration or reunion."
2 charter yachts found: Currently displaying 1 to 2.
Other Articles of Interest
Charter destinations