Top Attractions and Things to Do in the Bahamas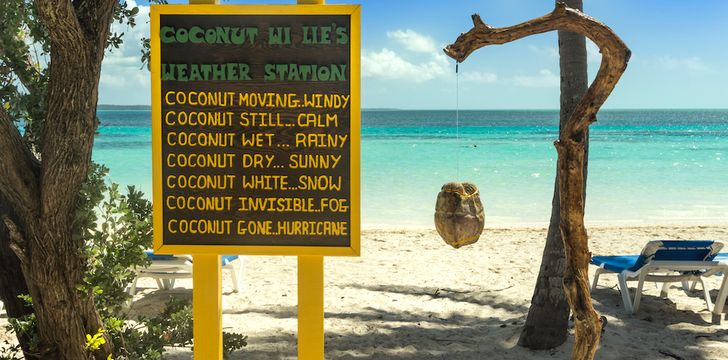 Top Places to Visit on your Bahamas Yacht Charter
Swimming with Pigs | Thunderball Grotto | Pink Beach | Where to Eat | What to Do
Scattered islands that spread out across wide expanses of crystal clear waters, beachside barbecues and unique crab-catching summer festivals make the Bahamas a unique charter destination. This is one of the few places where you are as likely to stumble across washed up treasure as you are swimming pigs, tranquil grottos frequented by James Bond himself, fresh Caribbean food and lively musical festivals- it's safe to say that you will rarely be bored in the Bahamas!
---
Swimming with Pigs!
Add this one to your Bahamian bucket list! While there's a slim chance you will see pigs fly anytime soon, in the Bahamas, you're bound to see more than one swimming pig pass your yacht! According to folklore, once upon a time, a ship sailing from Long Island to Nassau became stranded during a raging storm and the pigs on board the ship swam to safety on Big Major Cay where they still live today. This will undoubtedly be a day to remember and the perfect family outing as these piggy friends are bound to delight all ages on your charter!
---
Thunderball Grotto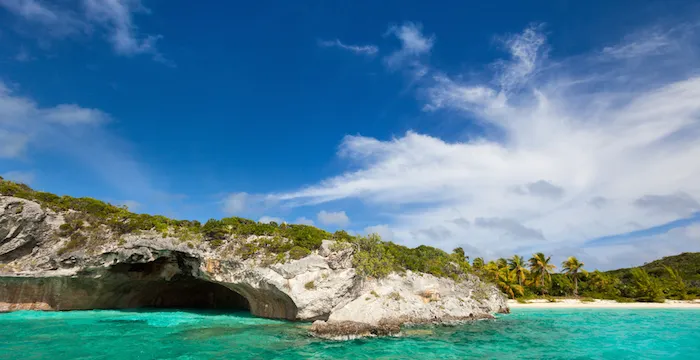 Escape to this top-secret location that was thrown into the Hollywood limelight after the filming of the classic Bond film Thunderball. Leave your yacht and expect to find a kaleidoscope of coral reefs and fish inside an impressive underwater maze located on Staniel Cay. Snorkel beneath sky-high cave ceilings that let in just enough sunlight to guide the way...
See our Bahamas Luxury Charter Yachts
---
Pink Beach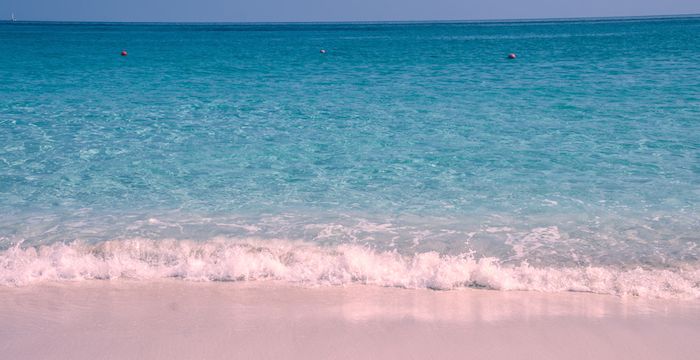 Along the east coast of Harbour Island, you will find the Atlantic Ocean gently rippling against 3 miles of pink sand. Breaking the stereotype of typically powdery white Bahamian beaches, Pink Beach is unique in its composition of microscopic coral insects, known as Foraminifera that colour the sand. While the beach remains a perfect spot for charterers to find their very own piece of pink heaven, the town is equally delightful. Under the command of Lord Dunmore, a colonial governor known for his innovation of freeing slaves in the 18th century, the town of Harbour Island was designed. Expect to find quaint architecture and charming restaurants!
See our 6 Day Exumas Itinerary
---
Where to Eat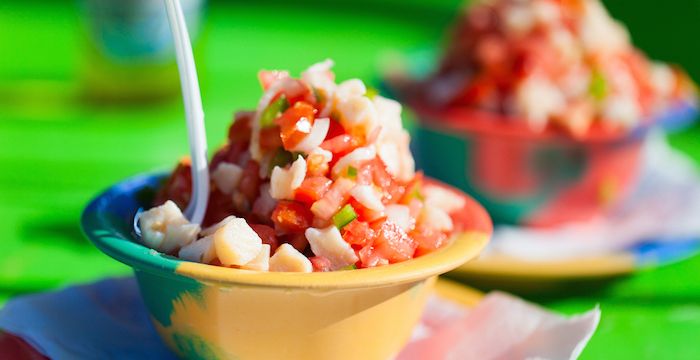 While dining on board will undoubtedly be superb, step ashore to seek out authentic Bahamian home cooking. Keep a look out for restaurants such as Catch a Fire Bar, an idyllic spot which boasts unrivalled sunset vistas, delicious food, a private beach and bubbling hot tubs! Or keep it relaxed at Big D's Conch Shop, a Cabana style restaurant that serves a killer conch salad and a wide array of Bahamian dishes.
---
What to Do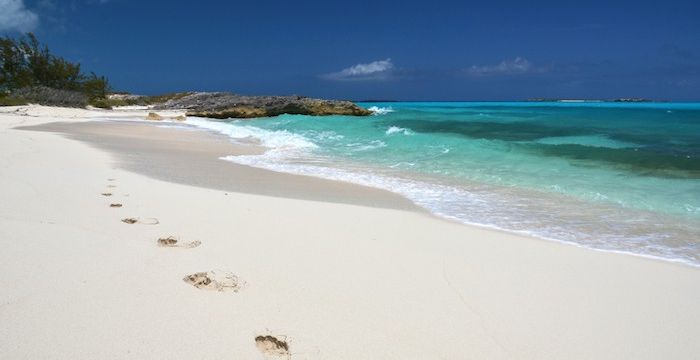 Every year, families and friends fill the streets of most towns in the Bahamas to experience the intoxicating atmosphere at the Junkanoo Festival. Legend has it that the festival began after a West African Prince named John Canoe became a local hero after outwitting the English. This is a vibrant celebration of Bahamian culture and heritage, filled with concerts, cultural shows and street parades over one epic season.
Every June, crowds gather to celebrate the Goombay Festival and experience local bands, calypso rockers, Bahamian dances, crab catching, bread eating, cowbell shaking and more! Don't miss this if you're looking to enjoy live music, dance, food and unique culture.
If any of these attractions have taken your fancy, our team of brokers will be happy to design a Bahamas Itinerary around your needs and recommend the best places for you and your family.
Contact us!  See our Bahamas Luxury Yachts
---
Our Caribbean destinations: The Windward Islands | Antigua | Guadeloupe | Martinique | Spanish Virgin Islands | St Barths | Anguilla | St Martin/Maarten | St Lucia | St Vincent and the Grenadines | US Virgin Islands - St Thomas, St John, St Croix
Other Articles of Interest
Charter destinations