Croatia Yacht Charter | Hvar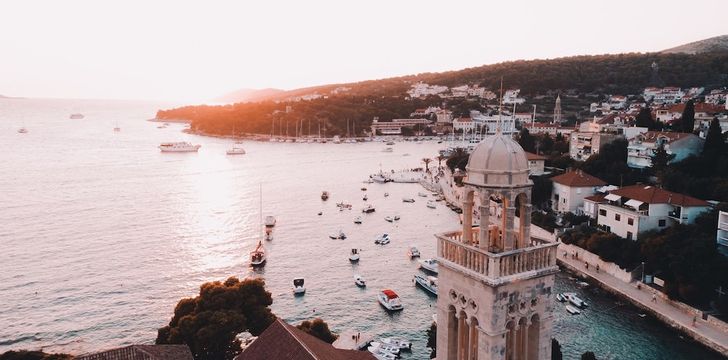 Dating back to Neolithic times, Hvar is an island that has witnessed countless invasions from century to century, resulting in a rich cultural, archaeological and architectural heritage. Thought to be one of the ten most beautiful islands in the world, Hvar lies a short cruise away from the historic town of Split situated on the southwestern coast of Croatia.
Hvar Town is the busiest destination on the island attracting thousands during the height of summer, not only for its rich culture but also for its vibrant nightlife scene. Stop off during your Croatia yacht charter to wander around the 13th-century walls which surround beautifully ornate Gothic palaces. Visit the Renaissance Theatre or even the Benedictine Monastery.
Cruise to the north of the island to Stari Grad to enjoy a slower pace of life in the oldest town in Croatia, recognised as a UNESCO World Heritage site. Find restaurants and charming chapels along secluded and shuttered streets, decorated with ceramic flower pots.
Sail north of Hvar to discover the lively island of Brac, where you can find some waves with fantastic windsurfing, or party the night away at one of the many beach clubs. You can also explore other nearby islands including Vis, Korcula and Mijet on your Hvar yacht charter- Croatia's numerous islands are what make cruising these waters so intriguing!
Other Articles of Interest
Charter destinations