Croatia Yacht Charter | Mljet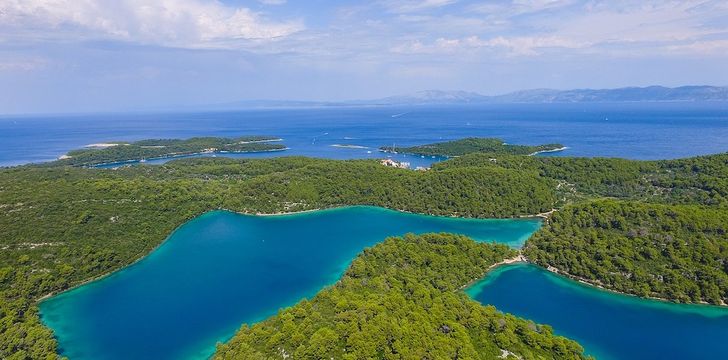 This wild, untamed Dalmatian island of Mljet is one of
Croatia's top sights
and a paradise for anyone looking to get away from it all. An oasis of tranquillity, half of the island is a pristine national park with two inland saltwater lakes Malo Jezero and Veliko Jezero joined to the sea by a narrow canal. Hidden beneath a canopy of forest that stretches from shore to shore, it is easy to see why the legendary Odysseus came and stayed for seven years!
During your yacht charter Croatia, you will be able to wander along the lakes on meandering paths shaded by pine trees, ride a bicycle through the magnificent park, rent a kayak to paddle the lakes or simply dive off your yacht for a swim in the gloriously clear blue water.
In the middle of Veliko Jezero is the tiny islet of Sveta Marija which contains a former Benedictine monastery dating from the 12th century. It's now a restaurant, accessible by yacht.
Have a look at our Croatia itineraries for inspiration and send us an email [email protected] for a tailored proposal from one of our expert brokers.
Other Articles of Interest
Charter destinations