7 Day Croatia Motor Yacht Itinerary | Dubrovnik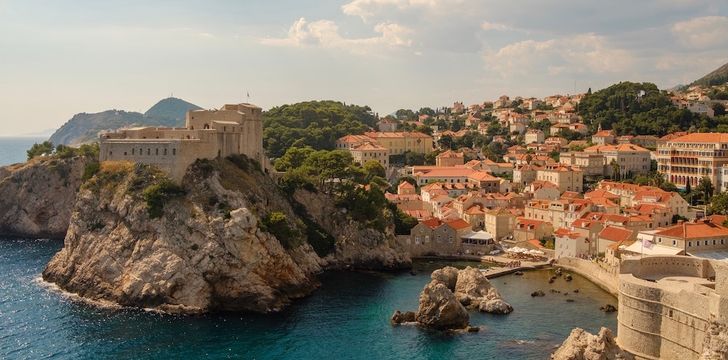 Embark on the ultimate 7 day Croatian crewed motor yacht charter vacation from Dubrovnik
Croatia boasts natural beauty, sophisticated nightlife and delicious food. The turquoise waters and impressive rock sculptures are sure to take your breath away. From historical sights to buzzing beach clubs, there is something for everyone - friends and families alike. Adventurers, food lovers and sun seekers will all be impressed by the towns and coastal morphology in each of these coves and islands. Our brokers are experts in all things Croatia and every year travel to shows to see the yachts, meet the crew and visit the local hotspots. They are the first port of call for planning a bespoke itinerary for your next vacation.
---
Map
---
Day 1: Dubrovnik to Sipan
Cruise towards 'the Golden Island', which is the most sought-after island due to its size and scenery. Here you can explore the historical site with plenty of cultures and where countless churches make up the picturesque town. Despite its popularity, Sipan has maintained its grace and original feel, you can stroll along the rubbly paths and come across various wildlife.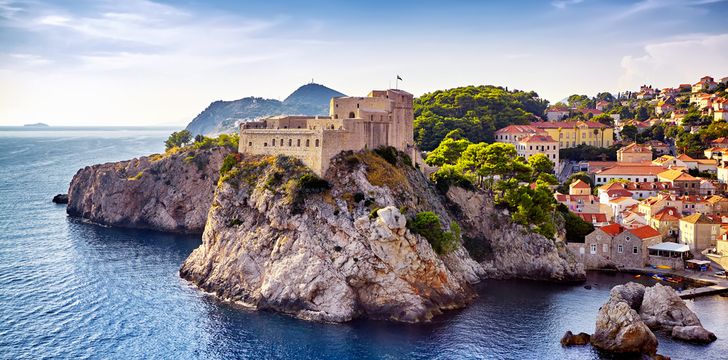 ---
Day 2: Sipan to Mljet Island
Mljet is the lushest island on the Adriatic; this is a great honeymoon destination for anyone with a passion for art and history where you can bask in the culture and tranquillity. Trek through miles of forest and gaze at the seawater lakes, which are a vision in themselves. Indulge in wine, olives and goat's cheese, which are the island's speciality, whilst overlooking the vegetation or sandy shoreline of this unique island.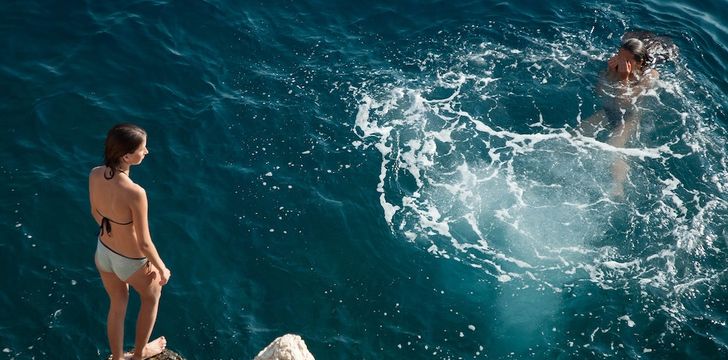 ---
Day 3: Mljet to Lastovo Island
Lastovo has a tremendous 46 islands with merely 835 people! The locals are mainly fisherman so if you're a seafood lover, this is where you should experiment with your dishes. Activities here are endless including hiking or cycling tours, and scuba diving is increasingly popular as there are shipwrecks to see and a rich marine biodiversity.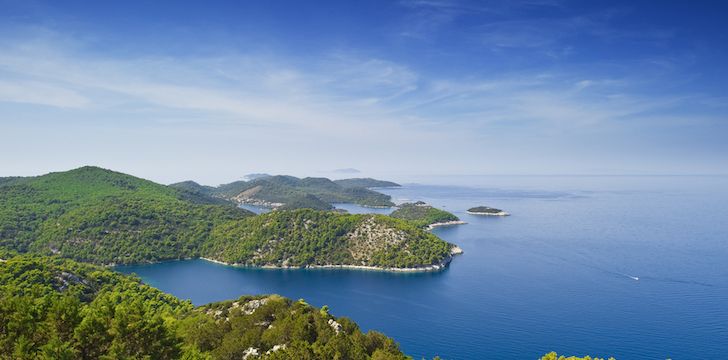 ---
Day 4: Lastovo to Korcula
Korcula has been nicknamed 'little Dubrovnik', which has caught on due to the abundant historical monuments and cultural atmosphere. This town boasts strong traditions such as religious ceremonies, folk dances and the finest Croatian wines produced from posip grapes. Wander through the musky olive groves, bustling villages and lush vineyards to really experience the true town. World class mountain biking can be found here as well as hiking trails if you're more comfortable on foot! Dine at the elegant Lesic Dimitri Palace restaurant where you can taste rare culinary delicacies; the menu celebrates local and seasonal ingredients and wash it own with award-winning wine.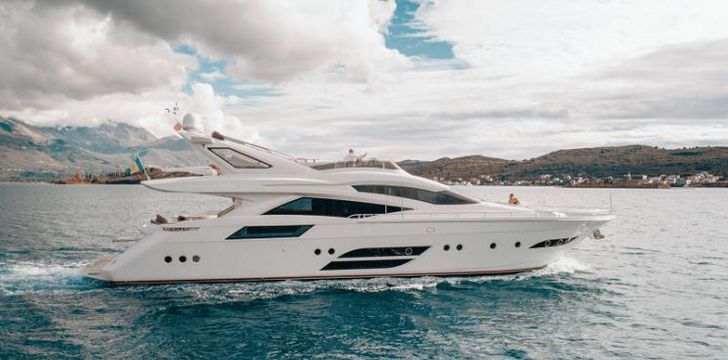 ---
Day 5: Korcula to Trstenik peninsula Peljesac
Find this gem in a south-facing bay surrounded by looming lush hills and adorable pebble beaches. For anyone interested in wine, you will be in your element in this destination as it is the home of the Grgic Vina Winery that was founded by a Croatian émigré. Trace the story of determination, laughter and tears to learn about what this town has to offer and why. The combination of craggy mountains, secluded coves and rolling valleys make this a desirable destination, and the good wine helps!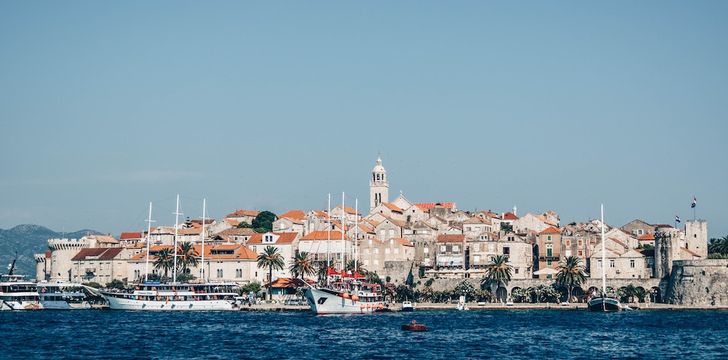 ---
Day 6: Trstenik for National Park Mljet
This National Park is complemented by many guests that have previously been because of the peaceful paths, historical vibe and the array of activities to do, such as cycling and hiking. The stunning monastery has baroque features, there is also a mill built on the two lakes close to an atmospheric restaurant. Take the plunge and swim in the canals to refresh yourself after hiking around the park and absorbing the wildlife and natural beauty.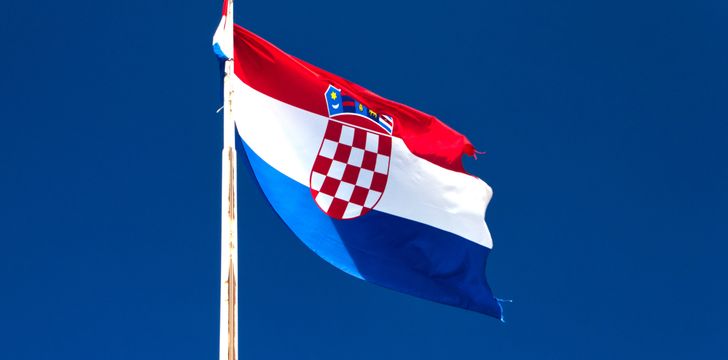 ---
Day 7: National Park Mljet to Zaton
Zaton, meaning bay or cove, is protected from the winds, making it a perfect, tranquil place to sunbathe on the beach and enjoy calm strolls through the pine forest. This cove is surrounded by inlets with sought after sandy beaches, it is becoming similar to 'Billionaires' Bay' in the south of France, as the aristocrats are buying their summerhouses here, illustrating that it is a sought-after destination! Be active with the array of water sports on offer or just relax at the beach in the evening and admire the moonlight reflecting off the sea's surface. Choose to dine on the yacht for your final meal or soak up Croatia one last time at Kenobi Kadar restaurant. Here, you are right on the water's edge where you can experience fantastic, authentic food.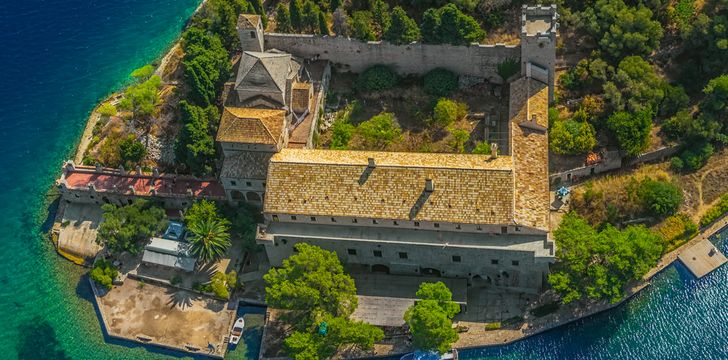 ---
Day 8: Dubrovnik disembarkation
Unfortunately, today you have to say goodbye to your wonderful yacht and crew. Step off your yacht and start planning what you will do next time you come to 
Croatia
!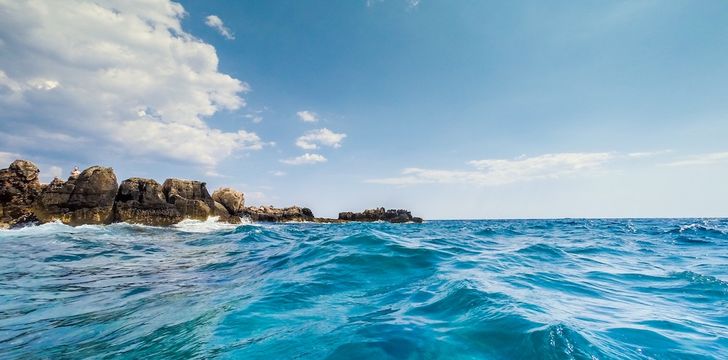 ---
Our Croatia Charter Yachts
Croatia is fast becoming one of our most popular luxury yacht charter destinations. The Boatbookings expert brokers know the area inside and out and, as such, can recommend the best things to do and the must-see sites during your charter. Enquire today for your bespoke Croatian proposal!
Croatia Yacht Charter Request Enquire Now
---
Other Destinations: Chartering in Croatia | The French Riviera | The Italian Riviera | Sardinia | Corsica | Gulet Charter in Turkey | Greece | Mallorca | Ibiza
Other Articles of Interest
Charter destinations