Croatia Yacht Charter | Lastovo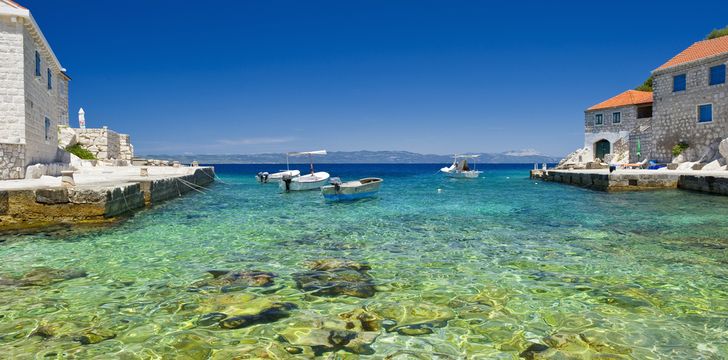 Lastovo is an island in the southern Dalmatian archipelago, 13 km south of the island of Korcula, separated by the Lastovo channel. It is a diver's paradise and a divine destination for all nature lovers. The western coast of Lastovo and the eastern coast of the islet of Prezba enclose a number of picturesque coves; there are numerous unpopulated islets and reefs to explore.
With its 46 small islands, 46 churches and chapels and 46 vineyards and surrounding sandbanks, it is a 'must visit' for yacht charterers who love beautiful unspoilt sailing, world-class fishing, as well as fabulous food and wine. It counts itself as the sunniest island in all of Croatia!
The island is noted for its striking 15th and 16th-century architecture. The 46 churches - of relatively small size - are a testament to the island's long-standing Roman Catholic tradition. The island largely relies on its pristine natural beauty and preservation to attract visitors. In addition to the exquisiteness of its unspoiled nature, the island is famous for its carnival.
After the Second World War, Lastovo experienced the same fate as the neighbouring island Vis - being reserved for the army, foreign nationals were forbidden to visit the island, leading to economic stagnation and the depopulation of the island. In 1988 the ban was lifted and foreign tourists were again allowed to visit the island. Which is great news for yacht charterers!
Have a look at our Croatia itineraries for inspiration and send us an email [email protected] for a tailored proposal from one of our expert brokers.
Other Articles of Interest
Charter destinations