Croatia Yacht Charter | Kastela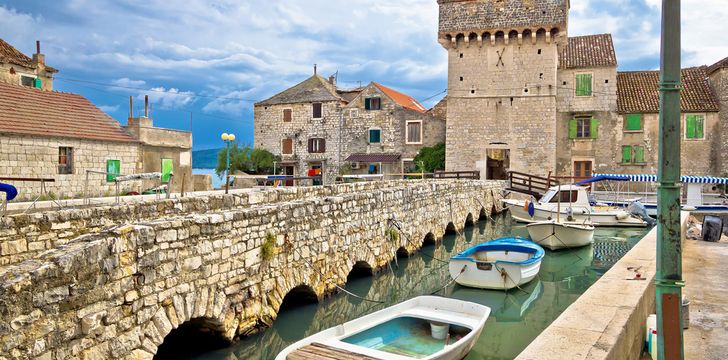 Kastela is situated between Trogir and Split, and consists of 7 towns; Kastel Stafilic, Novi, Stari, Luksic, Kambelovac, Gomilica and Sucurac. Each of these was built around a castle - that is, a tower which had a defensive purpose. Artefacts found in Kastela's caves date back more than 50,000 years!
The Bay of Kastela is the largest bay in Mid Adriatic, being 8 nm long, offering glorious sailing opportunities; with Kozjak mountain on the north, the slender Trogir channel on the west, elongated Ciovo and Marjan peninsulas on the south, and industrial and residential zones of Split on the east.
Marina Kastela is the newest Croatian marina, situated on South-East shores of Kastela Bay. It is a brand new, completely modern marina offering all amenities to yacht charterers, and conveniently located between the historic towns of Split and Trogir, and just 7 km away from International Split airport.
Its outstanding geographical position in mid-Adriatic, as well as expert project design and implementation, makes the marina a safe haven for yacht charters, whether embarking or disembarking or as a perfect stop-off en route.
Kastela is a delightful place to spend a day or two during your sea-based holiday thanks to its pleasantly mild Mediterranean climate. Also, do not overlook a visit to an ancient olive tree on Kastel Novi that is more than 1000 years old!
Have a look at our Croatia itineraries for inspiration and send us an email [email protected] for a tailored proposal from one of our expert brokers.
Other Articles of Interest
Charter destinations