Croatia Yacht Charter | Vis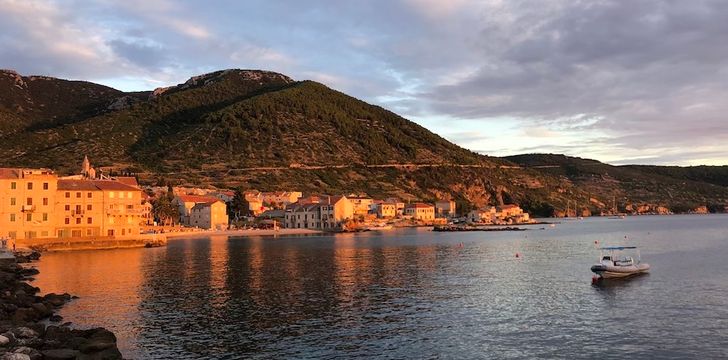 The remote Croatian island of Vis is the westernmost of the larger Dalmatian islands, two and a half hours by boat from
Split
. Boasting some of Croatians best wines, gourmet cuisine and utter tranquillity; these two beautiful towns provide coves, caves and captivating sandy beaches. You can find hidden swimming spots to escape to with your friends and family for a late night or early morning dip by yourselves.
Despite its picturesque Mediterranean beauty, its glorious olive groves and vines, its ancient ruins and deserted beaches, Vis is still virtually unaffected by tourism and retains its amazing natural beauty.
Vis is a fabulous place to spend a day (at least!), with its 16th-century Venetian fort, palm-fringed square and old harbour. Nearby, the best sandy beaches can be found at Milna and Stoncica, a narrow inlet cleft in the rock with inviting turquoise water. Or the equally stunning beach at Srebrna, where the large, flat, pale stones give the place its name: 'silvery'.
Other reachable destinations from Vis are Mljet, Rovinj and Korcula. Have a look at our itinerary around Dubrovnik and Croatia to get a taste of the wonderful scenery, towns and cruising areas this destination has to offer.
Vis is a highly recommended stop on any Croatian Charter. Click here for a charter itinerary from Dubrovnik to Split, including Vis and its surroundings.
Other Articles of Interest
Charter destinations